FDA puts pe­di­atric aGVHD drug on pri­or­i­ty re­view lane — will they go vir­tu­al with the ad­comm?
De­spite wor­ries about reg­u­la­to­ry de­lays due to new work arrange­ments un­der Covid-19, the FDA ap­pears in­tent to go full speed ahead with its every­day work, not on­ly grant­i­ng pri­or­i­ty re­view to a stem cell ther­a­py for acute graft ver­sus host dis­ease but al­so plot­ting an ad­vi­so­ry com­mit­tee meet­ing for it.
With a PDU­FA date of Sep­tem­ber 30, the jour­ney of the drug — remestem­cel-L, or Ry­on­cil — could shed light on the agency's ca­pac­i­ty to fa­cil­i­tate drug de­vel­op­ment un­re­lat­ed to Covid-19.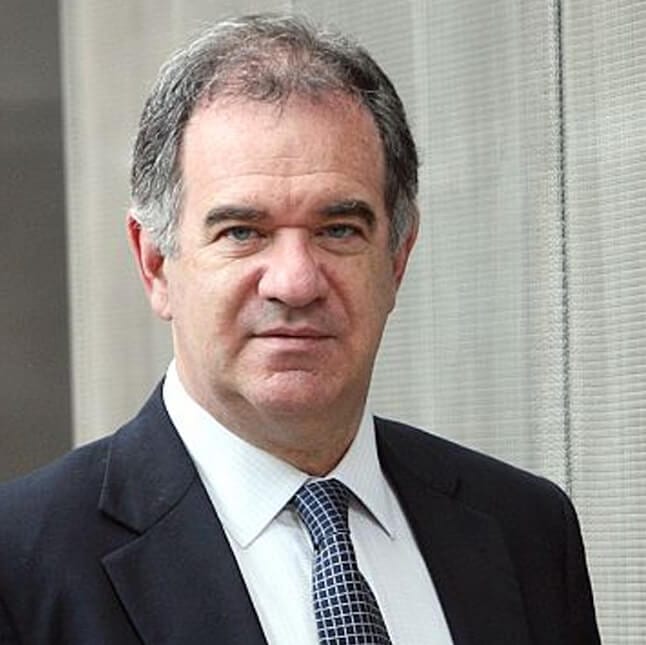 Sil­viu Ites­cu
Aus­tralian biotech Mesoblast is the de­vel­op­er of the treat­ment, uti­liz­ing al­lo­gene­ic mes­enchy­mal stem cells as a broad an­ti-in­flam­ma­to­ry agent to tame the cy­tokines that run amok in pa­tients who quick­ly de­vel­op GvHD fol­low­ing a trans­plant. In par­tic­u­lar, the biotech is aim­ing for pe­di­atric use in its ini­tial BLA.
"There is noth­ing that's ap­proved to treat chil­dren with GvHD," CEO Sil­viu Ites­cu told End­points News. "So we would be stan­dard of care once ap­proved for all chil­dren with GvHD who failed front­line steroids. Every­body will get steroids. And 50% of peo­ple fail steroids."
It's un­clear when or how the FDA, which has lim­it­ed trav­el and post­poned meet­ings through April, plans to con­duct the ad­comm. Speak­ing with Mark Senak — who runs the Eye on FDA blog — a few days ago, the agency said it would con­sid­er lever­ag­ing tech­nol­o­gy to host vir­tu­al meet­ings al­low­ing for re­mote par­tic­i­pa­tion.
Ites­cu al­so sees much broad­er ap­pli­ca­tion for the "high­ly in­dus­tri­al­ized" process that his biotech has come up with, cit­ing every­thing from adult GvHD (where he promis­es to treat sick­er pa­tients than Jakafi and im­prove sur­vival more dra­mat­i­cal­ly) and Crohn's dis­ease to Covid-19.
Even though Mesoblast has stud­ied its ther­a­py in lung dis­ease be­fore, it was still pleas­ant­ly sur­pris­ing to see a pa­per out of Chi­na sug­gest­ing that sim­i­lar mes­enchy­mal stem cells "could cure or sig­nif­i­cant­ly im­prove the func­tion­al out­comes of sev­en pa­tients with­out ob­served ad­verse ef­fects."
It makes sense, he said, as acute res­pi­ra­to­ry dis­tress syn­drome (ARDS) is a lead­ing cause of mor­tal­i­ty for se­vere Covid-19 pa­tients. By fo­cus­ing on the in­flam­ma­to­ry im­mune re­sponse caused by the vi­ral in­fec­tion, they are es­sen­tial­ly pur­su­ing a sim­i­lar strat­e­gy as Sanofi and Re­gen­eron with their IL-6 drug Kevzara — though Ites­cu con­tends that remestem­cel-L should be more ef­fec­tive be­cause it blocks more cy­tokines.
The the­o­ry will be test­ed in a tri­al that Mesoblast is launch­ing in Aus­tralia, Chi­na, the US and Eu­rope.
Cur­rent­ly its cells are man­u­fac­tured in a fa­cil­i­ty in Sin­ga­pore run by Lon­za. We've asked the com­pa­ny about any site in­spec­tion by the FDA and will re­port back when we know.