FDA puts the brakes on a rare dis­ease biotech's PhI­II as reg­u­la­tors wait for an up­date — shares crum­ble
Lit­tle Abeona Ther­a­peu­tics $ABEO is back in trou­ble this morn­ing.
João Sif­fert
The biotech re­port­ed that the FDA is slam­ming the brakes on their Phase III study of EB-101 for rare cas­es of re­ces­sive dy­s­troph­ic epi­der­mol­y­sis bul­losa, which is char­ac­ter­ized by frag­ile skin that blis­ters quick­ly.
The drug us­es gene trans­fer to de­liv­er COL7A1 genes in­to a pa­tient's own skin cells, which are then put back in­to the pa­tient's skin for im­proved wound heal­ing. It has RMAT and break­through sta­tus at the FDA but doesn't have ap­proval for the Phase III.
It won't get that green light un­til the com­pa­ny pro­vides "ad­di­tion­al da­ta points" on trans­port sta­bil­i­ty.
The biotech's shares were quick­ly ham­mered on the news, drop­ping more than 20%.
João Sif­fert, the CEO of Abeona, got the job last fall af­ter Alex­ion vet and then new CEO Carsten Thiel was boot­ed af­ter the board ac­cused him of per­son­al mis­con­duct. The biotech start­ed the day with a mar­ket cap of $160 mil­lion.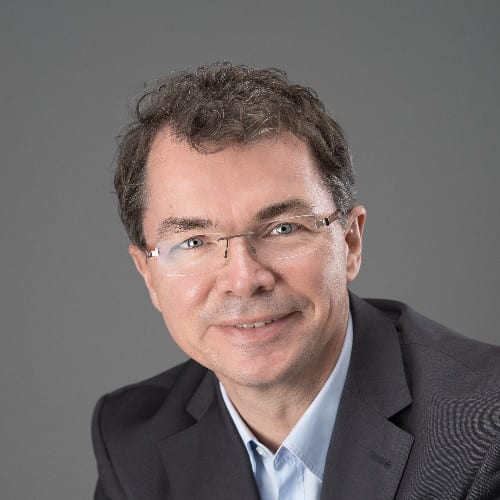 Carsten Thiel
"Ini­ti­at­ing the VI­ITAL piv­otal Phase III tri­al for EB-101 is the Com­pa­ny's top pri­or­i­ty," said Sif­fert in a state­ment. "Ef­forts to gath­er sup­ple­men­tal da­ta points on trans­port sta­bil­i­ty of EB-101 are on­go­ing and we are con­fi­dent that the re­quest­ed ad­di­tion­al da­ta will be sub­mit­ted to the FDA prompt­ly. Look­ing ahead, we be­lieve that com­ple­tion of our CMC work cou­pled with the durable safe­ty and ef­fi­ca­cy da­ta, now out to five years in some pa­tients, will ul­ti­mate­ly be crit­i­cal to sup­port a fu­ture Bi­o­log­ics Li­cense Ap­pli­ca­tion."