The FDA's in-house review of Novartis' groundbreaking CAR-T therapy tisagenlecleucel (CTL019) came out this morning, carefully outlining the efficacy tracked in Phase II and honing in on the agency's big concern: How do experts in the field view the serious safety issues remain and what would be the best way to track and contain them once marketing begins?
"The overall effectiveness of this product is not the primary issue for consideration by this Committee," states the review document. But the Phase II study in patients with B-cell acute lymphoblastic leukemia raised a host of issues on short-term and potentially lethal dangers, from a high though familiar rate of cytokine release syndrome to the neurological conditions that CRS can trigger.
The FDA, while taking a measured look at the dangers without condemning them, is also clearly alarmed about the prospect of long-term risks that have yet to be fully explored – including the risk of new malignancies. But the agency couched the discussion on a risk-mitigation strategy which experts will be expected to weigh in on, keeping the focus on an approval.
In the review, the FDA noted:
In addition to the short-term safety issues noted above, potential long-term safety concerns with tisagenlecleucel include the potential for generation of replication-competent retrovirus (RCR) and the potential for insertional mutagenesis to cause new malignancies (genotoxicity). The safety assessments in Study B2202 did not identify risks from clonal outgrowth and vector mediated delayed adverse events (e.g., secondary leukemias). However, most study subjects have not been followed for very long, thus limiting the ability to assess the risk of delayed events. The potential for genotoxicity from insertional mutagenesis is a concern with immunotherapy products that require gammaretroviral and lentiviral transduction. Therefore, post-marketing considerations for long-term safety monitoring may be necessary to address the potential safety concern.
The panel will also get to vote on whether the benefits of this drug justify the risks.
The agency's safety concerns underscore the promise as well as the pitfalls of CAR-T. The effectiveness of these drugs in treating late-stage liquid cancers has raised the exciting possibility of a breakthrough approach. But early on in clinical studies patients also died from cytokine release syndrome, forcing investigators to change their recruiting standards to limit – but not erase – the danger. Later a slate of patient deaths from cerebral edema forced Juno to dump its lead drug and move to a backup in the pipeline.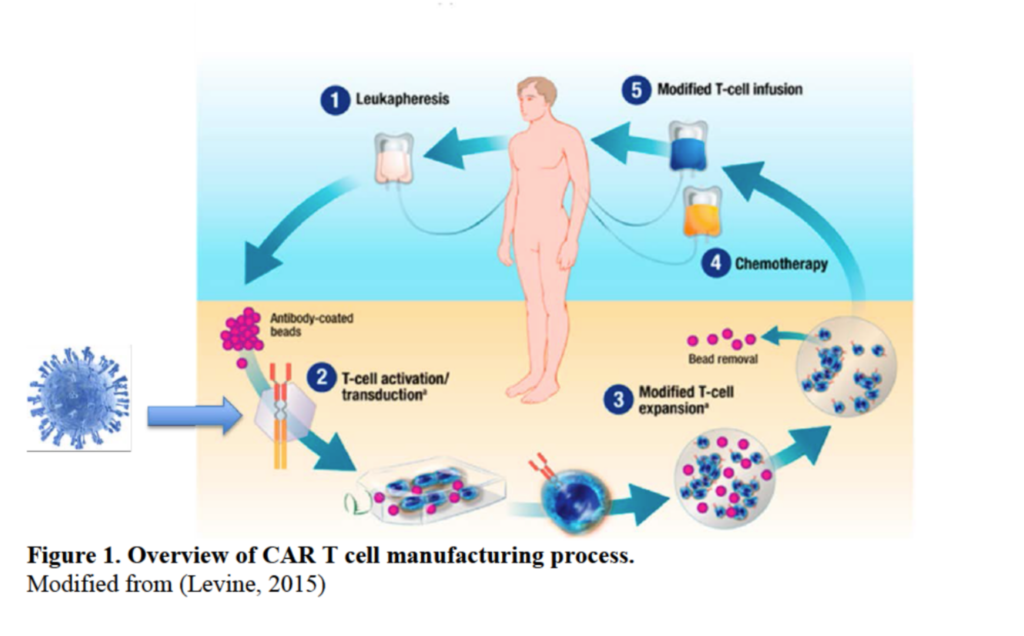 The FDA recently called experts into the FDA to help regulators understand the risks associated with CAR-T in the leadup to this first panel review and marketing decision. Kite will be next up with its lead therapy as the two companies angle for early market advantage.
Novartis today remains in the lead of a tight race.
---
The best place to read
Endpoints News

? In your inbox.

Comprehensive daily news report for those who discover, develop, and market drugs. Join 51,200+ biopharma pros who read Endpoints News by email every day.

Free Subscription
---
---
---