FDA re­jects Intar­cia's hot­ly pro­mot­ed di­a­betes drug/de­vice, cit­ing man­u­fac­tur­ing is­sues
Boston-based Intar­cia Ther­a­peu­tics be­came the lat­est ca­su­al­ty of the FDA's man­u­fac­tur­ing stan­dards. The agency has re­ject­ed Intar­cia's im­plant­ed di­a­betes drug/de­vice, which com­pa­ny ex­ecs have long in­sist­ed is on a straight path to block­buster sales.
Right now, says the biotech, it's on a clear path to fix­ing the prob­lems — what­ev­er reg­u­la­tors found. The biotech says it does not ex­pect to be or­dered to con­duct "new piv­otal tri­als or any long lead-time CMC ac­tiv­i­ties." That sounds sim­ple, but in this sys­tem, CRL let­ters are pri­vate, with no way to check for ac­cu­ra­cy or parse the word "piv­otal."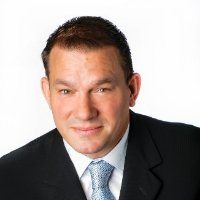 Kurt Graves
Intar­cia CEO Kurt Graves tout­ed the use­ful­ness of IT­CA 650 — and he rarely miss­es any op­por­tu­ni­ty to pro­mote the prod­uct — which is de­signed to de­liv­er sta­ble dos­es of ex­e­natide with twice-year­ly tune-ups. The idea is that the huge num­ber of pa­tients who have been di­ag­nosed with type 2 di­a­betes but still aren't be­ing treat­ed prop­er­ly can now be­come com­pli­ant with this de­vice, of­fer­ing ac­cess to an enor­mous mar­ket.
That pitch has at­tract­ed a moun­tain of cash and a bevy of in­vestors, in­clud­ing the Bill & Melin­da Gates Foun­da­tion. Ear­ly this year Intar­cia added more than $200 mil­lion to its Se­ries EE, which now stands at $600 mil­lion as the com­pa­ny main­tains close ties to its syn­di­cate. And the com­pa­ny has been val­ued at more than $5 bil­lion — mak­ing it a rare biotech uni­corn that has now been bad­ly hob­bled, for now.
Not­ed Graves:
We re­main con­fi­dent in the ap­prov­abil­i­ty of IT­CA 650, and have an un­wa­ver­ing com­mit­ment to bring for­ward a new cat­e­go­ry of med­i­cines that are fun­da­men­tal­ly de­signed to ad­dress ma­jor un­met needs in di­a­betes and oth­er se­ri­ous chron­ic dis­eases.