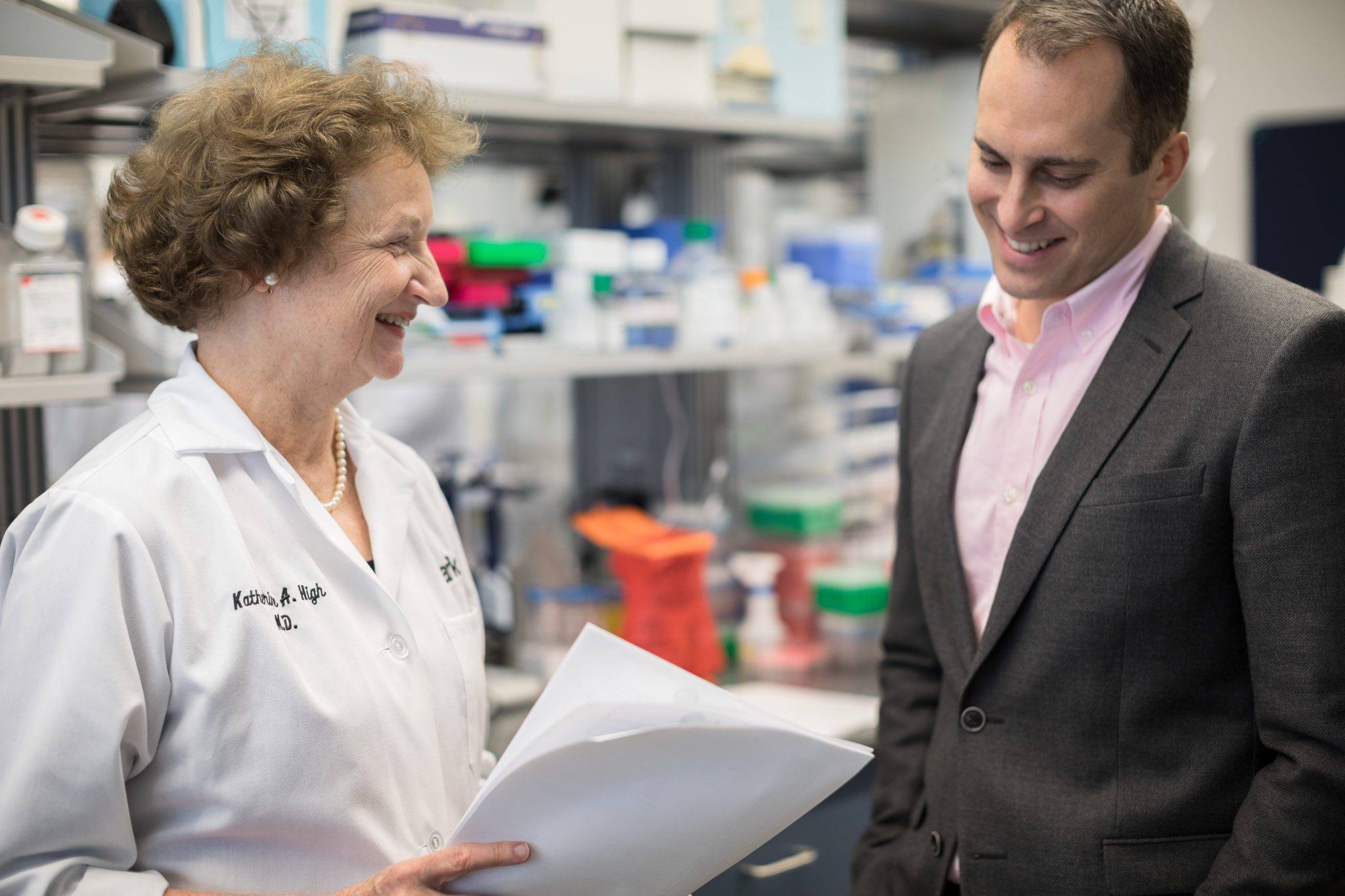 FDA rolls out an ear­ly and his­toric OK for Spark's pi­o­neer­ing gene ther­a­py -- now let's talk price
Spark Ther­a­peu­tics CSO Kather­ine High and CEO Jeff Mar­raz­zo. Spark
---
Spark Ther­a­peu­tics $ONCE has scored an his­toric FDA ap­proval of Lux­tur­na, the world's first such AAV-de­liv­ered gene ther­a­py de­signed to cure a rare eye dis­ease trig­gered by a ge­net­ic mu­ta­tion.
The drug is OK'd for RPE65 mu­ta­tion linked reti­nal dy­s­tro­phy. The treat­ment us­es a vi­ral vec­tor to in­sert the cor­rect copy of a gene reti­nal cells need to cre­ate a pro­tein that turns light in­to elec­tric sig­nals which can re­store vi­sion lost to the dis­ease.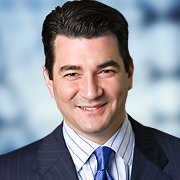 Scott Got­tlieb
As with the ear­li­er pi­o­neer­ing ap­proval of the world's first CAR-T, FDA com­mis­sion­er Scott Got­tlieb did the hon­ors in rec­og­niz­ing the im­por­tance of this ap­proval. And he says the agency will make sure that the reg­u­la­to­ry path is straight and clear for the rest of the field look­ing to fol­low­ing Spark's foot­steps.
"We're at a turn­ing point when it comes to this nov­el form of ther­a­py and at the FDA, we're fo­cused on es­tab­lish­ing the right pol­i­cy frame­work to cap­i­tal­ize on this sci­en­tif­ic open­ing," Got­tlieb not­ed. "Next year, we'll be­gin is­su­ing a suite of dis­ease-spe­cif­ic guid­ance doc­u­ments on the de­vel­op­ment of spe­cif­ic gene ther­a­py prod­ucts to lay out mod­ern and more ef­fi­cient pa­ra­me­ters — in­clud­ing new clin­i­cal mea­sures — for the eval­u­a­tion and re­view of gene ther­a­py for dif­fer­ent high-pri­or­i­ty dis­eases where the plat­form is be­ing tar­get­ed."
"This one-time gene ther­a­py for an in­her­it­ed dis­ease rep­re­sents a first-of-its-kind break­through that may lay the ground­work for the de­vel­op­ment of gene ther­a­pies for oth­er con­di­tions that are not ad­e­quate­ly ad­dressed to­day," said Jef­frey Mar­raz­zo, CEO at Spark Ther­a­peu­tics, in a state­ment. "We of­fer our sin­cere grat­i­tude to the pa­tients and their fam­i­lies as well as the ex­pert in­ves­ti­ga­tors who con­tin­ue to par­tic­i­pate in Lux­tur­na's clin­i­cal de­vel­op­ment pro­gram."
The next big step in this process? Mar­raz­zo can tell us how much it will cost. The biotech has been hint­ing that the tick­et will come in at about $1 mil­lion, stir­ring a long run­ning de­bate over a new kind of drug de­signed to last a life­time, but proven to work for on­ly a lim­it­ed amount of time.
Peak sales es­ti­mates tend to hov­er around the $500 mil­lion a year mark.
A Spark spokesper­son said the com­pa­ny wouldn't re­lease the drug's price un­til Jan­u­ary, but that Lux­tur­na is ex­pect­ed to be avail­able in se­lect treat­ment cen­ters in Q1 2018.
Spark al­so has a close­ly watched he­mo­phil­ia B gene ther­a­py in the clin­ic, though its mixed da­ta from their he­mo­phil­ia A pro­gram un­der­scored how many hur­dles are left for the lead de­vel­op­ers in the field.
The ap­proval marks yet an­oth­er quick de­ci­sion for the FDA, which had a PDU­FA date for this treat­ment in mid-Jan­u­ary. The agency has been rolling out new drugs this year at a fast pace, look­ing to sur­pass 2015, when 45 new drugs were ap­proved. And the agency seems de­ter­mined to hit that goal post, if not surge past.