FDA sched­ules joint ad­vi­so­ry com­mit­tee meet­ing to con­sid­er first over-the-counter birth con­trol pill
The FDA has set a date to re­view what could be­come the first over-the-counter birth con­trol pill ap­proved for use in the US.
HRA Phar­ma, re­cent­ly ac­quired by Dublin-based Per­ri­go, filed back in Ju­ly to make its dai­ly prog­estin-on­ly Opill avail­able with­out a pre­scrip­tion. On Mon­day, the reg­u­la­to­ry agency sched­uled a joint meet­ing of its Non­pre­scrip­tion Drugs Ad­vi­so­ry Com­mit­tee and the Ob­stet­rics, Re­pro­duc­tive and Uro­log­ic Drugs Ad­vi­so­ry Com­mit­tee to re­view the ap­pli­ca­tion on Nov. 18 from 9 am to 5:30 pm ET.
The news comes less than two weeks af­ter CEO David Wright stepped down af­ter five years at the helm, leav­ing chief com­mer­cial of­fi­cer Mar­tyn Hilton to run the com­pa­ny in the in­ter­im. Wright has since found­ed his own con­sult­ing firm called DJW Ad­vi­so­ry, ac­cord­ing to LinkedIn.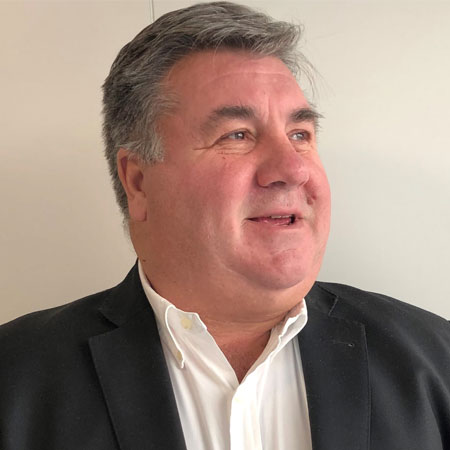 David Wright
"Giv­en the sig­nif­i­cant progress HRA has made, along with my per­son­al goals af­ter lead­ing HRA for more than five years, I be­lieve now is the time to step away from the busi­ness," he said in a news re­lease last month.
Opill was first ap­proved back in 1973, more than a decade af­ter the first birth con­trol pill. But even with a raft of con­tra­cep­tives on the mar­ket, al­most a third of women who've ever tried to get ac­cess to birth con­trol pills, patch­es and rings have ex­pe­ri­enced dif­fi­cul­ty, ac­cord­ing to HRA. The com­pa­ny be­lieves an OTC op­tion could help pre­vent some of the near­ly 3 mil­lion un­want­ed preg­nan­cies in the US each year.
"For many, a birth con­trol pill may be the best op­tion for them but re­quir­ing a pre­scrip­tion is an un­nec­es­sary ob­sta­cle that can put it out of reach," OBG­YN Melis­sa Kot­tke said in a news re­lease a cou­ple of months ago.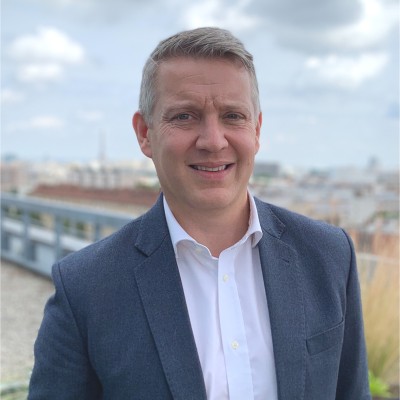 Mar­tyn Hilton
HRA's prog­estin-on­ly pill Hana is al­ready ap­proved for OTC use in Britain, and the com­pa­ny hopes it's just a mat­ter of time for an OK in the US.
The Amer­i­can Col­lege of Ob­ste­tri­cians and Gy­ne­col­o­gists has pre­vi­ous­ly point­ed out that prog­estin-on­ly hor­mon­al meth­ods are "gen­er­al­ly safe" and car­ry a low risk of blood clot­ting, a po­ten­tial side ef­fect that's more like­ly af­ter tak­ing es­tro­gen prod­ucts. The re­searchers said about three years ago that "women are ca­pa­ble of us­ing self-screen­ing tools to de­ter­mine their el­i­gi­bil­i­ty for hor­mon­al con­tra­cep­tive use."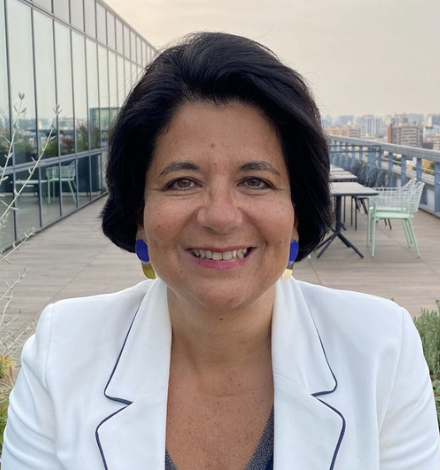 Frédérique Wel­gryn
Most women in the US use con­tra­cep­tives at some point in their life­times, and birth con­trol pills are the sec­ond most pop­u­lar op­tion un­der fe­male ster­il­iza­tion, ac­cord­ing to the CDC.
HRA's chief strate­gic op­er­a­tions and in­no­va­tion of­fi­cer Frédérique Wel­gryn told the New York Times a cou­ple of months ago that the OTC ap­pli­ca­tion for Opill has been in the works for quite some time, and that the tim­ing of the Supreme Court's de­ci­sion to over­turn Roe v. Wade was just a "sad co­in­ci­dence."
While the FDA isn't re­quired to fol­low an ad­comm's rec­om­men­da­tions, it typ­i­cal­ly does.