FDA sets record for num­ber of gener­ic drug ap­provals again
The FDA has ap­proved and ten­ta­tive­ly ap­proved more gener­ic drugs in FY 2018 than any oth­er year pri­or, the agency an­nounced Thurs­day.
The 971 to­tal in­cludes 781 fi­nal ap­provals and 190 ten­ta­tive ap­provals, which com­pares with 937 to­tal in FY 2017, which was the high­est num­ber of ap­provals since 2016, which at the time set the pre­vi­ous record.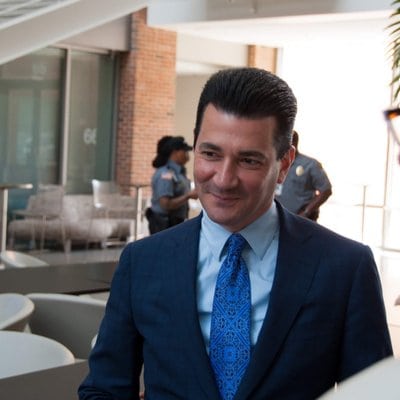 Scott Got­tlieb
"When I start­ed as FDA com­mis­sion­er, I made clear that one of my top pri­or­i­ties would be en­sur­ing the agency does all it can to help en­sure Amer­i­can pa­tients have ac­cess to af­ford­able, qual­i­ty med­i­cines that meet their needs. To ac­com­plish this, we have tak­en many im­por­tant ac­tions to en­cour­age the time­ly de­vel­op­ment and ap­proval of low­er-cost gener­ic drugs and are be­gin­ning to see re­sults," FDA Com­mis­sion­er Scott Got­tlieb said in a state­ment.
Of the ap­provals in FY 2018, the FDA said about 12% were for com­plex gener­ics, like EpiPens, while 95 first gener­ics were ap­proved in the fis­cal year.
In ad­di­tion, three new ap­provals re­ceived a Com­pet­i­tive Gener­ic Ther­a­py (CGT) des­ig­na­tion this year, which is meant to ex­pe­dite the de­vel­op­ment and re­view of gener­ic ver­sions of prod­ucts that lack com­pe­ti­tion. The first gener­ic to re­ceive the des­ig­na­tion came for sev­er­al strengths of potas­si­um chlo­ride oral so­lu­tion, which is in­di­cat­ed for the treat­ment and pre­ven­tion of hy­pokalemia (low potas­si­um blood lev­els) in pa­tients who are on di­uret­ics, and when di­etary man­age­ment with potas­si­um-rich foods is in­suf­fi­cient or di­uret­ic dose re­duc­tion is not pos­si­ble.
​Got­tlieb added: "Our work is not done. We'll con­tin­ue tak­ing ad­di­tion­al steps to help en­sure pa­tients have ac­cess to the drugs they need by mak­ing gener­ic drug ap­proval more ef­fi­cient and pre­dictable. We are do­ing this by con­tin­u­ing to stream­line the gener­ic drug re­view process to get more com­peti­tors on the mar­ket. We have found that hav­ing three or more gener­ic com­peti­tors brings prices down more sharply than with on­ly one or two gener­ic com­peti­tors."
And with the record num­ber of ap­provals, the FDA al­so set a record for most com­plete re­spons­es in one year. But the gap be­tween this year and years past – 2,548 com­plete re­spons­es have been is­sued in 2018 vs. 1,603 in FY 2017 and 1,725 in FY 2016 – may be at­trib­uted to a spike in ap­pli­ca­tions or be­cause as part of the mi­gra­tion to GDU­FA II, there was a bridg­ing process that es­tab­lished a goal date of 31 Ju­ly for about 800 ap­pli­ca­tions that did not have an of­fi­cial goal date in GDU­FA I.
---
First pub­lished here. Reg­u­la­to­ry Fo­cus is the flag­ship on­line pub­li­ca­tion of the Reg­u­la­to­ry Af­fairs Pro­fes­sion­als So­ci­ety (RAPS), the largest glob­al or­ga­ni­za­tion of and for those in­volved with the reg­u­la­tion of health­care and re­lat­ed prod­ucts, in­clud­ing med­ical de­vices, phar­ma­ceu­ti­cals, bi­o­log­ics and nu­tri­tion­al prod­ucts. Email news@raps.org for more in­for­ma­tion.