FDA slaps a clin­i­cal hold on mes­sen­ger RNA pro­gram for rare ge­net­ic dis­ease
Trans­late Bio's plans to put a sec­ond mes­sen­ger RNA drug in the clin­ic in the first half of 2019 has just ground to a halt in front of a sud­den reg­u­la­to­ry red light.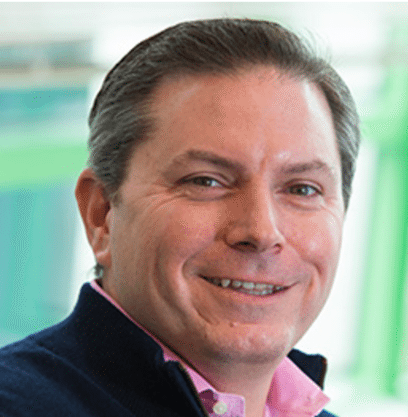 Ron Re­naud
The biotech $TBIO, which went pub­lic in the class of 2018, an­nounced this morn­ing that the FDA has slapped a clin­i­cal hold on its IND for MRT5201. The IV drug is de­signed to ad­dress rare cas­es of or­nithine tran­scar­bamy­lase (OTC) de­fi­cien­cy, an X-linked ge­net­ic dis­ease.
All we know right now is that the FDA has con­veyed ver­bal­ly that reg­u­la­tors have "ad­di­tion­al clin­i­cal and non­clin­i­cal ques­tions" for the biotech. The agency it­self nev­er dis­clos­es its po­si­tion on these cas­es pub­licly.
Shares in the biotech was down 7.5% mid-day Tues­day — not a dread­ful out­come.
Leerink's Ge­of­frey Porges talked with the man­age­ment crew, who gave the an­a­lyst the im­pres­sion that this hold was a lot like the tem­po­rary one they got for their lead ef­fort. But what­ev­er in­spired it, the FDA's de­ci­sion has no im­pact on the top drug for cys­tic fi­bro­sis. He notes:
At this stage it is im­pos­si­ble to tell whether this clin­i­cal hold amounts to a short- or long-term de­vel­op­ment de­lay for MRT5201, but re­gard­less it does not seem to have any spillover im­pli­ca­tions for the com­pa­ny's prin­ci­pal val­ue dri­ver, which is their lead de­vel­op­ment pro­gram MRT5005 in CF. The com­pa­ny as­sured us that en­roll­ment in the SAD phase of the MRT5005 pro­gram is con­tin­u­ing with­out change, and the com­pa­ny ex­pects to an­nounce the first CF pa­tient en­roll­ment in­to the MAD phase of this tri­al short­ly.
Mes­sen­ger RNA, a field led by a slate of biotechs in­clud­ing Mod­er­na and BioN­Tech, works by de­liv­er­ing code to a cell to in­struct it to make a drug. In this case the cod­ing di­rects liv­er cells to make nor­mal OTC en­zyme. That's a con­cept that is easy to un­der­stand and dev­il­ish­ly dif­fi­cult to ac­com­plish.
Trans­late, which is helmed by Ron Re­naud, says it is await­ing for­mal com­mu­ni­ca­tions from the FDA and then will tack­le what­ev­er is­sues are on the ta­ble. The com­pa­ny — which raised $122 mil­lion from its IPO and has a mar­ket cap of $250 mil­lion — has a Phase I/II tri­al un­der­way on cys­tic fi­bro­sis, ac­cord­ing to its web site.