FDA slaps a hold on Agios' PK drug, forc­ing the biotech to kill it in fa­vor of an in­ter­nal ri­val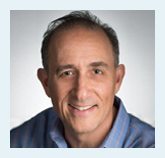 Agios CEO David Schenkein
A few days ago, Agios $AGIO was try­ing to de­cide whether it should take AG-348 or AG-519 in­to a piv­otal tri­al for rare cas­es of pyru­vate ki­nase (PK) de­fi­cien­cy. But now the FDA has made the de­ci­sion for Agios, hand­ing down a clin­i­cal hold on AG-519 that per­suad­ed the biotech to scrap the pro­gram al­to­geth­er.
The hold, Agios CEO David Schenkein tells me, was trig­gered by an ear­li­er case of cholesta­t­ic he­pati­tis that was re­port­ed at ASH a lit­tle more than a week ago. One of the pa­tients in a bioavail­abil­i­ty study tak­ing a 300 mg dose was hit by the liv­er dis­ease. And even though "she's im­prov­ing" while Agios was al­so "like­ly to move to 50 mg or low­er (for the piv­otal), one can't be sure we wouldn't have seen this again."
That case of cholesta­t­ic he­pati­tis — which can dam­age the liv­er — rat­tled in­vestors at the time, bad­ly dent­ing the biotech's shares. And Agios took a 20% hit on its share price in af­ter-mar­ket trad­ing to­day.
AG-348 has more da­ta, but an­a­lysts have been ques­tion­ing whether a more po­tent 519 could make for a bet­ter gam­ble than a drug with a wan­ing im­pact. In­ves­ti­ga­tors al­so record­ed ev­i­dence of aro­matase in­hi­bi­tion for AG-348, says Schenkein, but with­out clin­i­cal im­pact. AG-348, he adds, "is a ter­rif­ic drug with com­pelling da­ta."
It al­so has the kind of risk/ben­e­fit pro­file that is worth a piv­otal gam­ble, he adds, as op­posed to what they have now in 519. Not all an­a­lysts are like­ly to buy off on that with­out ques­tion.
"Fol­low-on com­pound AG-519 ap­pears to be slight­ly more po­tent, at least based on phar­ma­co­dy­nam­ics (PD) mark­ers while lack­ing aro­matase in­hi­bi­tion of AG-348," not­ed Leerink's Michael Schmidt in an ASH up­date, as Agios shares slid on the re­ac­tion. "One drug-re­lat­ed se­ri­ous ad­verse event (SAE) of cholesta­t­ic he­pati­tis at a high dose lev­el is be­ing in­ves­ti­gat­ed, but the dose ex­pect­ed to move in­to Ph III is ex­pect­ed to be sig­nif­i­cant­ly low­er ac­cord­ing to mgmt."
PK de­fi­cien­cy is a rare in­her­it­ed dis­ease that trig­gers the ac­cel­er­at­ed de­struc­tion of red blood cells. The biotech's lead pro­grams are AG-120 and AG-220 for can­cers with IDH1 and IDH2 mu­ta­tions.
"We share the FDA's com­mit­ment to pa­tient safe­ty and be­lieve this is the right de­ci­sion to ul­ti­mate­ly help peo­ple with PK de­fi­cien­cy," said Schenkein in a state­ment. "As the lead com­pound in our PKR pro­gram, AG-348 has demon­strat­ed clear proof of con­cept with ro­bust, rapid and sus­tained in­creas­es in he­mo­glo­bin in pa­tients with PK de­fi­cien­cy. Based on our clin­i­cal ex­pe­ri­ence with DRI­VE PK, we are de­vel­op­ing a reg­is­tra­tion path for AG- 348 in adult PK de­fi­cien­cy pa­tients and plan to dis­cuss this strat­e­gy with reg­u­la­tors."