FDA slaps a hold on Mof­fitt's next-gen CAR-T as reg­u­la­tors de­mand an­oth­er de­lay on clin­i­cal work — shares crater
Close to a year-and-a-half af­ter tap­ping the brakes on one of its pre­clin­i­cal pro­grams to do some added ge­net­ic en­gi­neer­ing work on their next-gen CAR-T, Anixa $ANIX Ther­a­peu­tics says the reg­u­la­to­ry light is flash­ing red on their IND.
The San Jose, CA-based biotech — which changed its name from ITUS in 2018 — ex­plained in late 2019 that they were tak­ing a knee for at least a year so that re­searchers could go back and amp up the ex­pres­sion of fol­li­cle stim­u­lat­ing hor­mone on T cells to im­prove tar­get­ing of the FSH re­cep­tor on a spe­cif­ic set of ovar­i­an cells. That re­quired new vec­tor en­gi­neer­ing work by their part­ners at Mof­fitt Can­cer Cen­ter.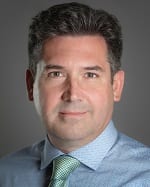 Jose Cone­jo-Gar­cia
The work, though, has ev­i­dent­ly spurred ques­tions at the FDA, which slapped a clin­i­cal hold on the pro­gram, the biotech an­nounced Mon­day morn­ing.
Their shares plunged 28% on the news.
Ac­cord­ing to Anixa:
The study un­der the In­ves­ti­ga­tion­al New Drug ap­pli­ca­tion has been placed on clin­i­cal hold pend­ing sub­mis­sion of ad­di­tion­al in­for­ma­tion re­quest­ed by the FDA. With­in the next 30 days, it is ex­pect­ed that the FDA will pro­vide a let­ter to MCC with de­tailed and spe­cif­ic in­for­ma­tion re­quest­ed. MCC will as­sem­ble and sub­mit in­for­ma­tion ad­dress­ing the re­quest as soon as pos­si­ble there­after. Suc­ces­sive to the sub­mis­sion, the FDA will con­tin­ue its re­view of the IND.
Jose Cone­jo-Gar­cia, the chair of the de­part­ment of im­munol­o­gy at Mof­fitt, is cred­it­ed as the chief in­ven­tor of the CAR-T tech that Anixa is us­ing.
So­cial: Mof­fitt Can­cer Cen­ter web­site