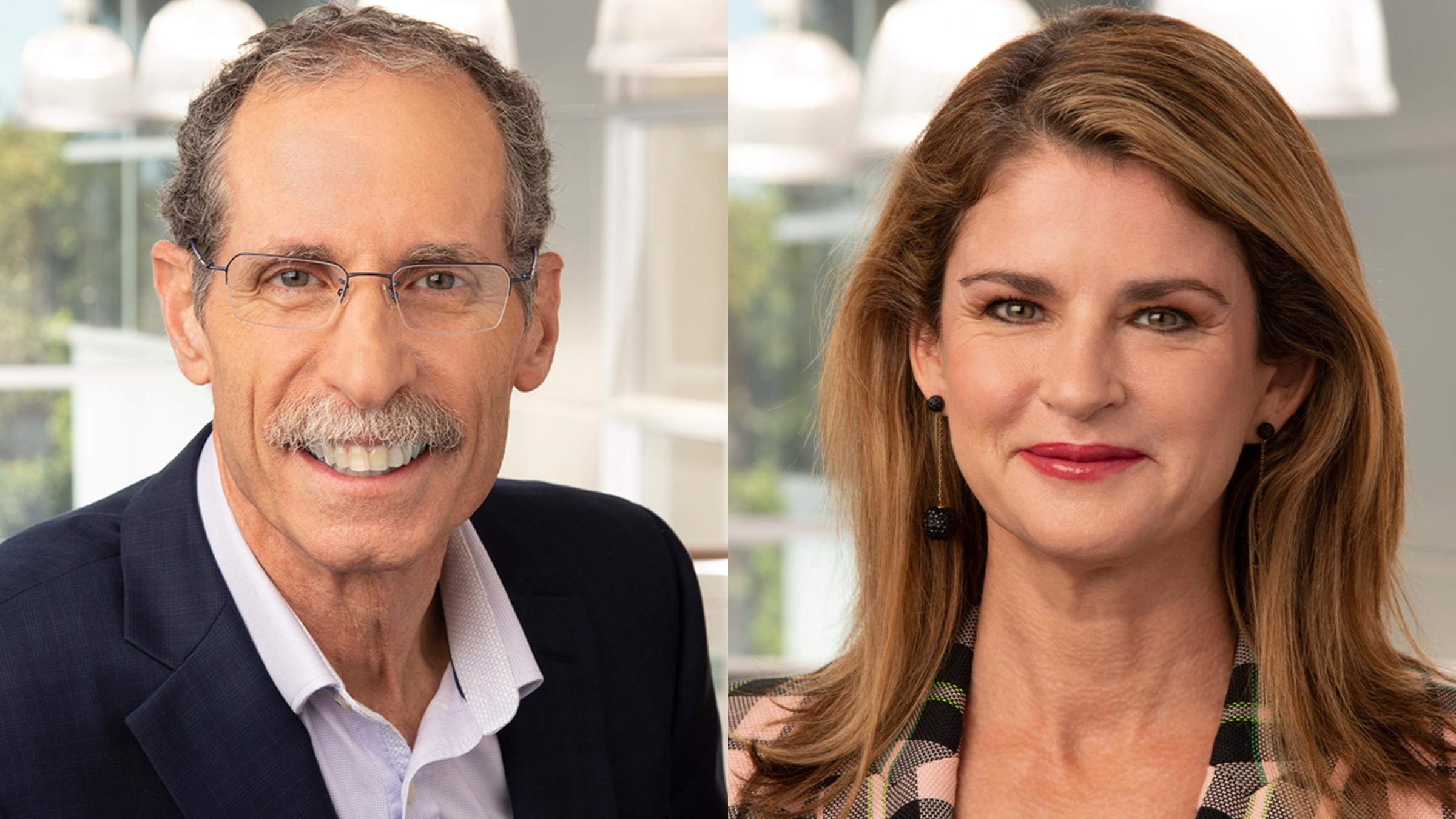 Avidity Biosciences CSO Art Levin and CEO Sarah Boyce
FDA slaps a par­tial hold on Avid­i­ty's mAb-siR­NA ther­a­py, paus­ing en­roll­ment in mus­cle weak­ness dis­ease study
Avid­i­ty Bio­sciences will have to wait to en­roll new pa­tients in a Phase I/II study of its ther­a­py for my­oton­ic dy­s­tro­phy type 1, or DM1, which weak­ens mus­cles and leads to res­pi­ra­to­ry and car­diac is­sues.
The FDA is dock­ing new en­roll­ment in the MA­RI­NA study as the com­pa­ny and one of its tri­al in­ves­ti­ga­tors look in­to a se­ri­ous ad­verse event re­port­ed in a pa­tient in the 4 mg/kg co­hort, the biotech said Tues­day morn­ing. Pa­tients cur­rent­ly en­rolled can con­tin­ue on the study drug or place­bo and roll over in­to the open-la­bel ex­ten­sion.
On an in­vestor call, ex­ec­u­tives re­peat­ed­ly de­clined to de­scribe the ad­verse event, when it oc­curred or the sta­tus of the pa­tient, cit­ing pri­va­cy con­cerns. Asked if the pa­tient was still alive, the com­pa­ny said yes.
Cowen an­a­lysts wrote in a note that the pa­tient was in the hos­pi­tal for tests and has since been dis­charged home. "While oc­cur­rence of the SAE is un­for­tu­nate, we find the lack of clar­i­ty on the event it­self and its tim­ing more frus­trat­ing," the an­a­lysts wrote, not­ing they view the par­tial hold as "like­ly re­solv­able."
Avid­i­ty's shares $RNA slid about 16% af­ter the open­ing bell Tues­day.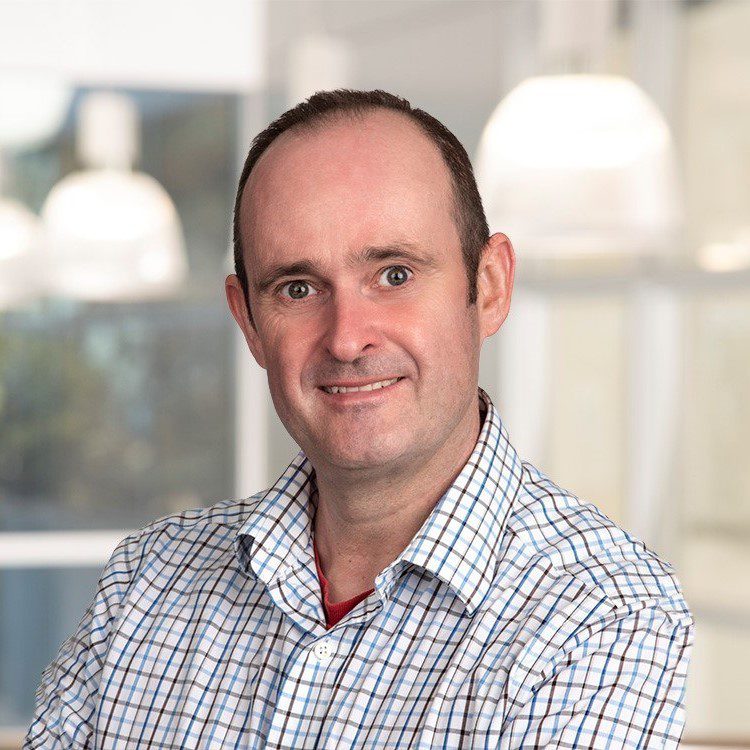 Steve Hugh­es
Med­ical chief Steve Hugh­es said the biotech doesn't be­lieve the events are re­lat­ed to the plat­form or the tar­get. The drug, dubbed AOC 1001, com­pris­es a mon­o­clon­al an­ti­body that binds to trans­fer­rin re­cep­tor 1, TfR, that is con­ju­gat­ed with a small in­ter­fer­ing RNA, or siR­NA. The goal is to re­duce the amount of my­oton­ic dy­s­tro­phy pro­tein ki­nase (DMPK) RNA.
The tar­get, TfR, is al­so in­volved in Dyne Ther­a­peu­tics' Duchenne mus­cu­lar dy­s­tro­phy drug DYNE-251 and De­nali Ther­a­peu­tics' Alzheimer's ther­a­py DNL919, both side­lined by the FDA ear­li­er this year. The agency cleared Dyne's tri­al in the sum­mer, and De­nali said last month it's now test­ing the drug in the Nether­lands.
Hugh­es said the San Diego biotech doesn't be­lieve the event is re­lat­ed to DMPK knock­down, ei­ther. The com­pa­ny is work­ing with the in­ves­ti­ga­tor on more test­ing and gath­er­ing more in­for­ma­tion about the pa­tient's med­ical and fam­i­ly his­to­ry "to de­ter­mine what is the most like­ly un­der­ly­ing cause for the event that we've seen," the CMO said on the in­vestor call.
The pa­tient was part of the 4 mg/kg co­hort, which in­cludes about 18 of the near­ly 40 pa­tients en­rolled thus far, CEO and pres­i­dent Sarah Boyce said on the call. The study aims to en­roll 44 pa­tients, ac­cord­ing to a fed­er­al tri­als data­base, and Boyce said the en­roll­ment num­bers aren't ex­pect­ed to change. There are al­so no plans at the mo­ment to change in­clu­sion cri­te­ria, she said in re­sponse to ques­tions on the con­fer­ence call.
The 4 mg/kg dose is "ap­prox­i­mate­ly an or­der of mag­ni­tude low­er than dos­es that we've used in tox stud­ies," chief sci­en­tif­ic of­fi­cer Art Levin said dur­ing the call.
It's the dose that will like­ly pack the most punch.
"Those tox stud­ies have ex­tend­ed to nine months of du­ra­tion where the high­est dose used was es­sen­tial­ly the no ad­verse ef­fect lev­el, so we have a sig­nif­i­cant safe­ty mar­gin to pro­vide es­ca­la­tion. But again the da­ta that we found in non­clin­i­cal stud­ies would sug­gest that the knock­down that we pro­duce at the dose of 4 mg/kg would be close to the max­i­mal knock­down that we can achieve," Levin con­tin­ued.
DM1 af­fects more than 40,000 peo­ple in the US, where there is no ap­proved ther­a­py. Pre­lim­i­nary safe­ty, tol­er­a­bil­i­ty and bio­mark­er da­ta for about half of the study en­rollees will be re­leased next quar­ter.
As new en­roll­ment in the MA­RI­NA study gets held up, the com­pa­ny is mov­ing in­to the clin­ic with two oth­er treat­ments: AOC 1020 for fa­cioscapu­lo­humer­al mus­cu­lar dy­s­tro­phy (FSHD) and AOC 1044 for Duchenne mus­cu­lar dy­s­tro­phy (DMD) with mu­ta­tions amenable to ex­on 44 skip­ping.