FDA spurns J&J's trou­bled rheuma­toid arthri­tis drug sirukum­ab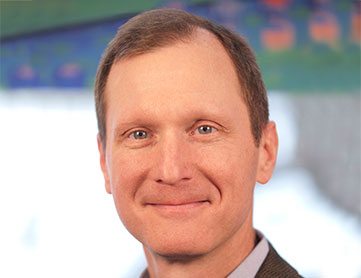 New­man Yeild­ing
J&J $JNJ played this one straight out to the end, but af­ter an over­whelm­ing­ly neg­a­tive ex­pert pan­el vote against an ap­proval of its trou­bled rheuma­toid arthri­tis drug sirukum­ab, the FDA has for­mal­ly re­ject­ed the mar­ket­ing ap­pli­ca­tion — omi­nous­ly de­mand­ing more da­ta for re­view.
J&J said af­ter the mar­ket closed Fri­day that it will study the sit­u­a­tion on this drug, which some an­a­lysts once count­ed as a like­ly block­buster-to-be.
Just ahead of the Au­gust 2 agency pan­el re­view, Glax­o­SmithK­line pro­vid­ed a pre­view of what was to come when it abrupt­ly aban­doned its 6-year part­ner­ship on this drug. Then the pan­el vot­ed 12 to 1 against the ther­a­py, af­ter re­view­ing some trou­bling safe­ty da­ta.
At the time, it was an­oth­er red flag for RA, fol­low­ing a sim­i­lar re­jec­tion for Eli Lil­ly's baric­i­tinib. The FDA re­versed its po­si­tion on de­mand­ing a new study on Lil­ly's drug af­ter Scott Got­tlieb took over as com­mis­sion­er. But this time there was a clear in­di­ca­tion that the FDA plans to fol­low through in keep­ing the light red on for sirukum­ab.
Sev­er­al of the FDA's ex­perts shook their heads over what they agreed was trou­bling but some­what mys­te­ri­ous ev­i­dence of an im­bal­ance in deaths among the tri­al pa­tients tak­ing the drug. While J&J in­sist­ed that the over­all ev­i­dence in­di­cat­ed that the risk/ben­e­fit ra­tion jus­ti­fied an ap­proval, some of the ex­perts won­dered why they would ap­prove an­oth­er IL drug with trou­bling safe­ty sig­nals while two oth­er such drugs were al­ready on the mar­ket that didn't have the same safe­ty prob­lems.
"We are dis­ap­point­ed by this de­vel­op­ment as we feel the da­ta ac­cu­mu­lat­ed to date sup­port the ef­fi­ca­cy and safe­ty of sirukum­ab in the treat­ment of mod­er­ate­ly to se­vere­ly ac­tive rheuma­toid arthri­tis," said New­man Yeild­ing, head of im­munol­o­gy de­vel­op­ment at Janssen. "We be­lieve sirukum­ab rep­re­sents an im­por­tant ther­a­peu­tic op­tion for pa­tients liv­ing with rheuma­toid arthri­tis, es­pe­cial­ly for those in­di­vid­u­als who cy­cle through mul­ti­ple treat­ments and con­tin­ue to strug­gle to find an ef­fec­tive op­tion for a po­ten­tial­ly dis­abling dis­ease. We are re­view­ing the de­tails of the com­plete re­sponse let­ter and plan to have a fol­low-up dis­cus­sion with the agency to gain a full un­der­stand­ing of FDA re­quire­ments for U.S. ap­proval."