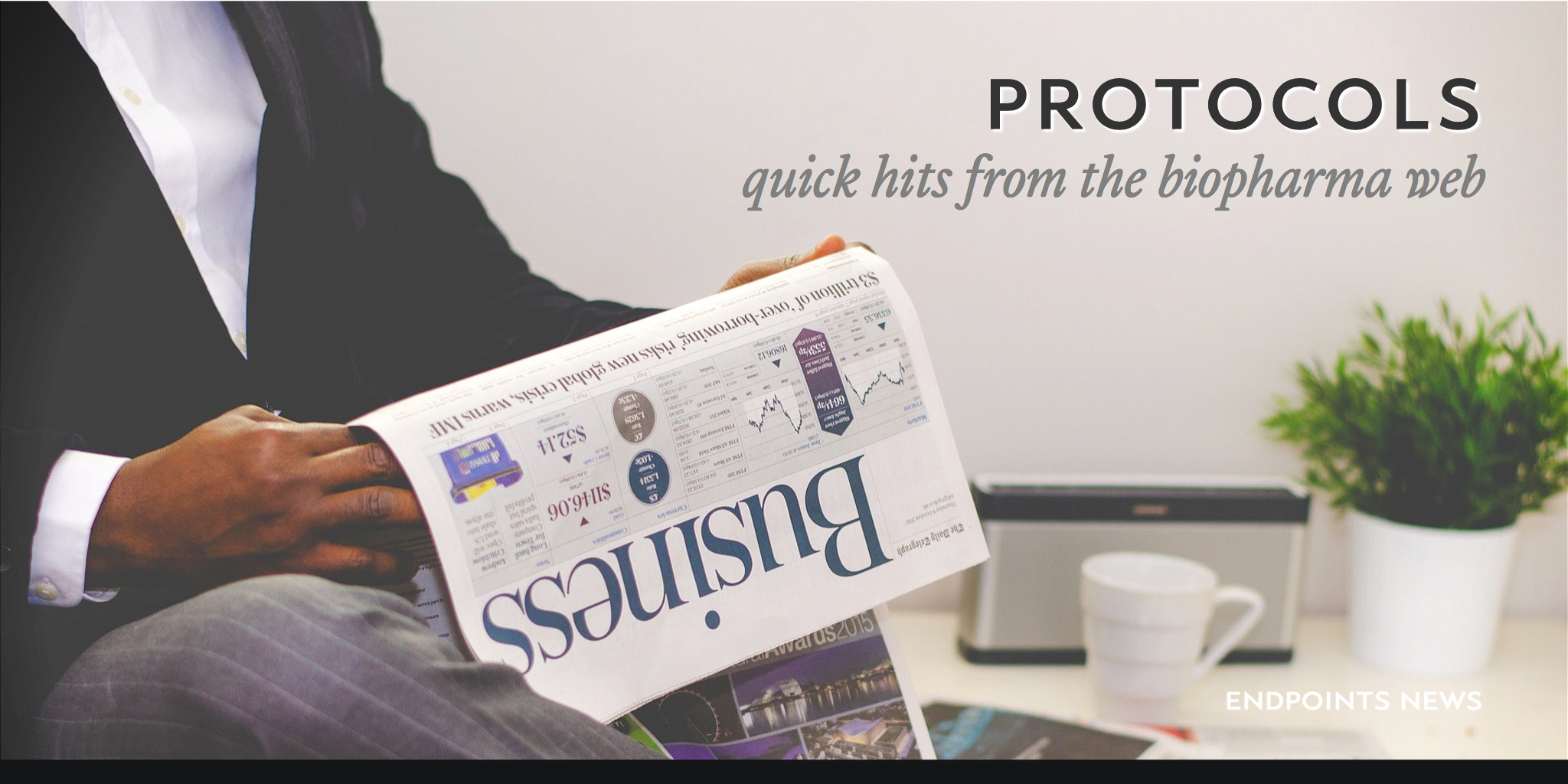 FDA stiff-arms Aveo on ti­vo, again; Sunovion Parkin­son's drug re­ject­ed
→ Aveo On­col­o­gy was hit with a fresh set­back on Thurs­day. Its 2013-re­ject­ed tivozanib is still not ready for a new mar­ket­ing ap­pli­ca­tion, the com­pa­ny said, cit­ing FDA feed­back. The agency rec­om­mend­ed that the drug de­vel­op­er not sub­mit the ap­pli­ca­tion as pre­lim­i­nary over­all sur­vival da­ta — re­port­ed last No­vem­ber — did not al­lay their con­cerns about the drug's use in re­nal cell car­ci­no­ma out­lined in their re­jec­tion let­ter in 2013. The new ap­pli­ca­tion will be made once ma­ture OS re­sults are avail­able. "We are hope­ful that the pos­i­tive PFS (pro­gres­sion-free sur­vival) out­come will trans­late in­to an im­proved haz­ard ra­tio when we eval­u­ate a more ma­ture in­ter­im OS out­come in the fourth quar­ter of 2019," said Aveo chief Michael Bai­ley said in a state­ment. The com­pa­ny's shares $AVEO cratered more than 55% in ear­ly trad­ing.
→ Sunovion's high hopes for its Parkin­son's drug — bought at a pre­mi­um more than two years ago — is crash­ing down as it got slammed with a com­plete re­sponse let­ter from the FDA. De­spite pos­i­tive Phase III da­ta re­port­ed last year, the FDA punt­ed its NDA for the apo­mor­phine sub­lin­gual film APL-130277 and re­quest­ed more in­for­ma­tion and analy­ses, though the com­pa­ny said no new clin­i­cal stud­ies are re­quired. The drug is de­signed to treat OFF episodes of Parkin­son's, re­fer­ring to the re-emer­gence or wors­en­ing of symp­toms nor­mal­ly con­trolled by med­ica­tions.
→ Madrid-based Sylen­tis has had to con­cede that its drug tivanisir­an flopped in a Phase III study for dry eye dis­ease, beat­en out in a head-to-head with ar­ti­fi­cial tears. The drug failed to hit the pri­ma­ry end­point on oc­u­lar pain and to­tal corneal stain­ing. Sylen­tis, though, spot­light­ed a sec­ondary end­point that did qual­i­fy for suc­cess: "re­duc­ing cen­tral corneal stain­ing in pa­tients with mod­er­ate to se­vere dry eye dis­ease af­ter one month of treat­ment with tivanisir­an." The biotech is a sub­sidiary of Phar­ma­Mar.
→ Jerusalem-based An­chi­ano Ther­a­peu­tics has set terms for a $35 mil­lion IPO, ac­cord­ing to Re­nais­sance Cap­i­tal. They plan to sell 2.4 mil­lion shares at $14.55 each. In­sid­ers agreed to buy half of that.