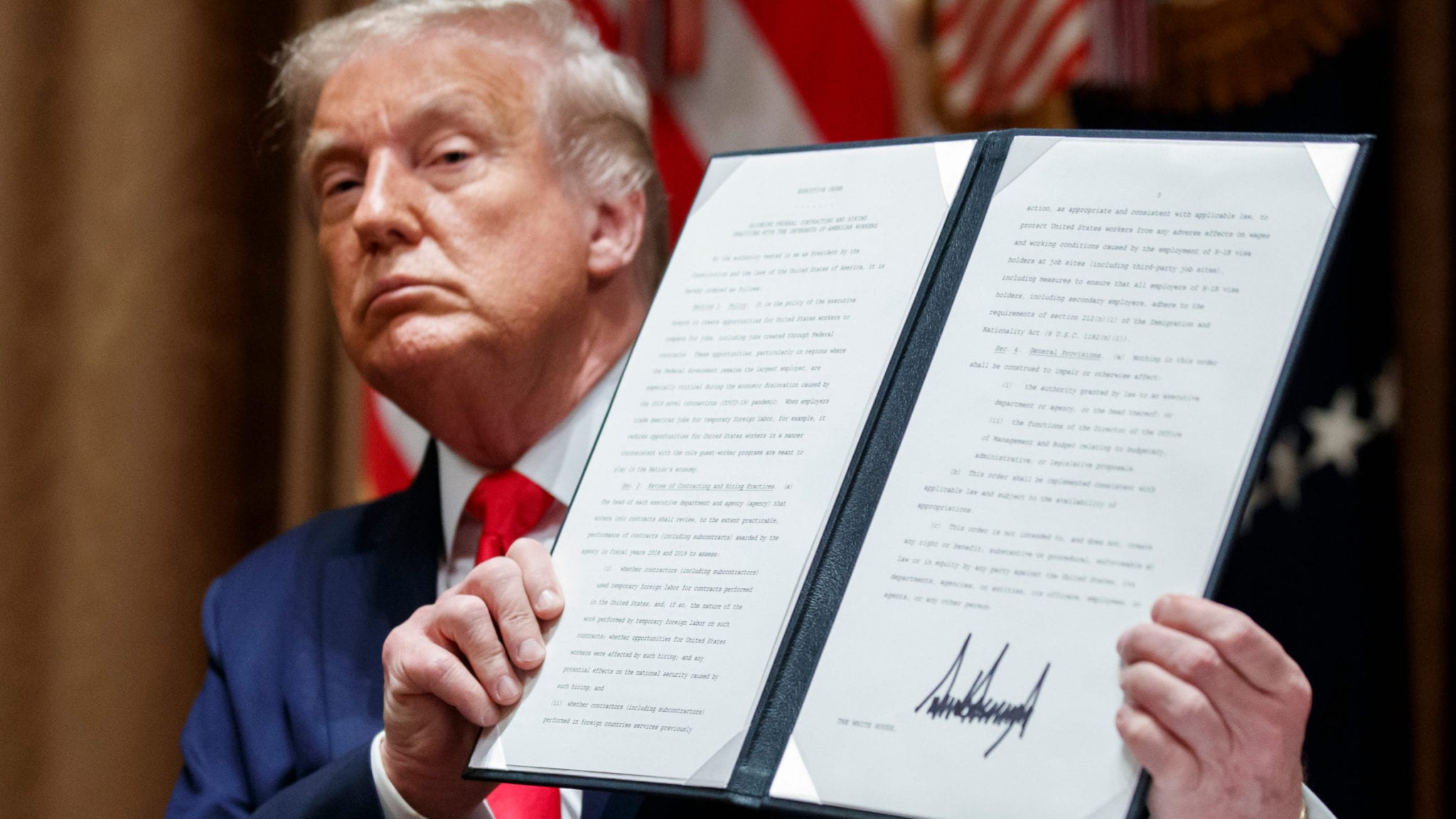 President Trump (AP Images)
FDA takes the lead on defin­ing es­sen­tial un­der Trump's 'Buy Amer­i­can' ex­ec­u­tive or­der — as phar­ma warns of sup­ply chain dis­rup­tion
Pres­i­dent Don­ald Trump has signed an ex­ec­u­tive or­der de­tail­ing how the fed­er­al gov­ern­ment should help on-shore drug man­u­fac­tur­ing — and the FDA will play a cen­tral role.
The agency now has three months to draw up the list of "es­sen­tial med­i­cines, med­ical coun­ter­mea­sures, and their crit­i­cal in­puts" that the US must have avail­able at all times. Var­i­ous de­part­ments and agen­cies are then di­rect­ed to buy these drugs and their in­gre­di­ents from Amer­i­can man­u­fac­tur­ers.
While lim­it­ed to fed­er­al con­tracts and not pri­vate ones, the ex­ec­u­tive or­der threat­ens to dis­rupt the glob­al sup­ply chain, phar­ma groups warn.
"The ad­min­is­tra­tion is forc­ing bio­phar­ma­ceu­ti­cal com­pa­nies to shift their crit­i­cal at­ten­tion and re­sources away from COVID-19 work to fo­cus on mak­ing sub­stan­tial changes to their busi­ness mod­els nec­es­sary to com­ply with this and oth­er re­cent ex­ec­u­tive or­ders," PhRMA said in a state­ment. "In­creas­ing U.S. man­u­fac­tur­ing of med­i­cines is a laud­able goal, but it can­not hap­pen overnight and should not come at the ex­pense of in­no­va­tion or Amer­i­cans' ac­cess to the med­i­cines they need."
Gil Roth, pres­i­dent of the Phar­ma & Bio­phar­ma Out­sourc­ing As­so­ci­a­tion, said it's un­clear how ben­e­fi­cial or detri­men­tal the or­der will be to the CD­MOs he rep­re­sents. The sec­tor is strong, he not­ed, and too many ques­tions re­main as to whether new poli­cies will tru­ly ad­dress the bot­tle­becks faced by the in­dus­try.
"Our mem­bers, both on the API and dosage form sides, want a lev­el play­ing field, not a com­mand econ­o­my, and we hope the fed­er­al gov­ern­ment will take in­to ac­count this sec­tor's ex­ist­ing do­mes­tic ca­pac­i­ty for in­no­v­a­tive and gener­ic drugs be­fore im­ple­ment­ing more man­dates and fund­ing new ca­pac­i­ty at tax­pay­ers' ex­pense," he wrote in a state­ment.
Ex­perts have es­ti­mat­ed that as much 90% of the ac­tive phar­ma­ceu­ti­cal in­gre­di­ents in gener­ic drugs sold on US soil is made abroad, al­though there are no of­fi­cial fig­ures.
Un­der the new White House di­rec­tive, gov­ern­ment agen­cies will have to start sub­mit­ting an­nu­al re­ports of where they source their prod­ucts. De­spite the sweep­ing "Buy Amer­i­can" head­line, waivers ap­ply in spe­cif­ic cas­es: when it's against the pub­lic in­ter­est, the drugs are not pro­duced in the US at a large enough scale, the do­mes­tic prod­ucts would in­crease the cost by more than 25%, or there's a na­tion­al emer­gency.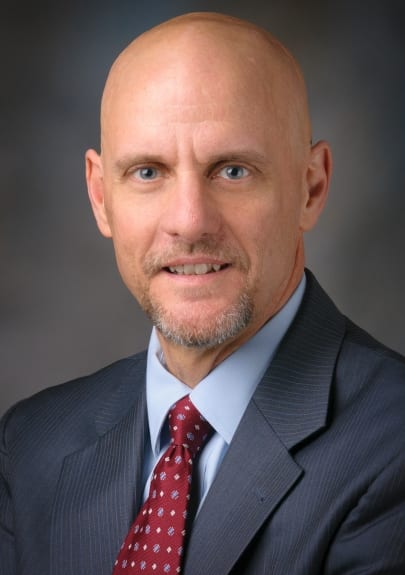 Stephen Hahn
FDA com­mis­sion­er Stephen Hahn has sev­er­al more tasks on his list.
Work­ing with HHS Sec­re­tary Alex Azar, he's charged with ac­cel­er­at­ing FDA ap­proval for do­mes­tic pro­duc­ers of es­sen­tial meds, "in­clud­ing those need­ed for in­fec­tious dis­ease and CBRN threat pre­pared­ness and re­sponse." In ad­di­tion, he's al­so ex­pect­ed to is­sue guid­ances for de­vel­op­ing ad­vanced man­u­fac­tur­ing tech­niques, con­duct more site in­spec­tions over­seas and refuse drugs from non-com­pli­ant fa­cil­i­ties.
It re­mains to be seen how the new on-shoring ini­tia­tive will af­fect drug prices, an­oth­er key is­sue Trump is cam­paign­ing on.
For its part, the White House in­sists that low­er­ing the reg­u­la­to­ry bar­ri­er to do­mes­tic phar­ma­ceu­ti­cal man­u­fac­tur­ing (and per­haps rais­ing the bar for for­eign play­ers) and in­vest­ing in new tech would keep drug prices low.
But John and Lau­ra Arnold, who have backed a non-prof­it gener­ic drug man­u­fac­tur­er, are adopt­ing a wait-and-see stance.
Pres­i­dent Trump has signed an ex­ec­u­tive or­der re­lat­ed to do­mes­tic man­u­fac­tur­ing of es­sen­tial #med­i­cines. The drug sup­ply chain is com­plex and it is un­clear whether the po­ten­tial ac­tions will rem­e­dy the chal­lenges that lead to drug short­ages https://t.co/je­Qyz­zJEyA

— Arnold Ven­tures (@Arnold_Ven­tures) Au­gust 7, 2020