FDA vet — and Wood­cock neme­sis — John Jenk­ins is step­ping over to a new role as a board mem­ber at Cor­bus Phar­ma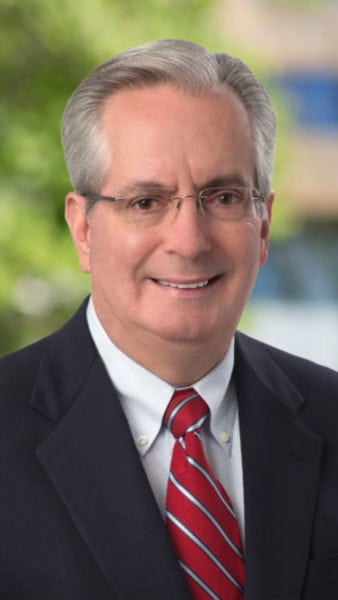 Af­ter mak­ing head­lines for his part in the FDA's painful rup­ture over Sarep­ta's Duchenne ap­proval, news of John Jenk­ins has been rather slow. But now, the for­mer head of the agency's Of­fice of New Drugs is step­ping out to join the board of a small com­pa­ny just out­side Boston.
Jenk­ins — who spent about 15 years work­ing as the di­rec­tor of OND, over­see­ing the re­view of thou­sands of drug ap­pli­ca­tions — is quite the catch for Cor­bus Phar­ma­ceu­ti­cals. With his ex­ten­sive reg­u­la­to­ry back­ground, it makes sense for com­pa­nies to be seek­ing his in­sight on their boards. But Cor­bus is the first com­pa­ny board Jenk­ins agreed to sit on since leav­ing the FDA in 2017.
The last time we wrote about Jenk­ins was dur­ing the Sarep­ta de­bate that di­vid­ed the FDA a cou­ple years back. Jenk­ins came out swing­ing against the ap­proval of Sarep­ta's Duchenne mus­cu­lar dy­s­tro­phy drug eteplirsen, which now goes by the brand name Ex­ondys 51. The for­mer agency leader sided with top of­fi­cials at the FDA who said Sarep­ta nev­er came close to pro­vid­ing clear ev­i­dence of ef­fi­ca­cy and safe­ty for eteplirsen. He went as far as to go head-to-head with CDER chief Janet Wood­cock, es­sen­tial­ly ac­cus­ing her of ap­pear­ing bi­ased and brow­beat­ing re­view­ers to ap­prove Sarep­ta's drug. He even­tu­al­ly lost that bat­tle, and Jenk­ins re­tired from the agency months af­ter the de­bate.
Since de­part­ing from the agency, Jenk­ins has been work­ing at Green­leaf Health, an FDA-fo­cused strate­gic con­sult­ing firm. But this is his first board seat post-OND.
What's in­ter­est­ing about Cor­bus?
The com­pa­ny, found­ed in 2009, is in a Phase III tri­al test­ing its drug lenaba­sum in sys­temic scle­ro­sis and a Phase IIb tri­al in cys­tic fi­bro­sis, among oth­er pro­grams. Its CF tri­al was the first that used pul­monary ex­ac­er­ba­tions as its sole pri­ma­ry end­point, rather than along­side the co-pri­ma­ry end­point of FEV1, or forced ex­pi­ra­to­ry vol­ume. Un­like oth­er cys­tic fi­bro­sis meds, lenaba­sum doesn't aim to hy­drate pa­tients' mu­cus or tar­get the ge­net­ic mu­ta­tion be­hind the dis­ease, which are cap­tured with FEV1. The com­pa­ny is tack­ling the un­der­ly­ing in­flam­ma­tion in­stead.
To Jenk­ins, Cor­bus checked all the box­es on his list: the drug has an in­ter­est­ing mech­a­nism of ac­tion and pos­i­tive da­ta, it's go­ing af­ter dis­eases with un­met need (CF, scle­ro­der­ma, der­mato­myosi­tis, lu­pus), and there's po­ten­tial to treat in­flam­ma­tion in oth­er dis­eases. In a state­ment, Jenk­ins had this to say:
I look for­ward to work­ing with the board and the com­pa­ny's se­nior lead­er­ship team to ad­vance the de­vel­op­ment of new in­no­v­a­tive ther­a­pies for pa­tients suf­fer­ing from se­ri­ous, chron­ic in­flam­ma­to­ry and fi­brot­ic dis­eases.
---
Im­age: John Jenk­ins. GREEN­LEAF HEALTH