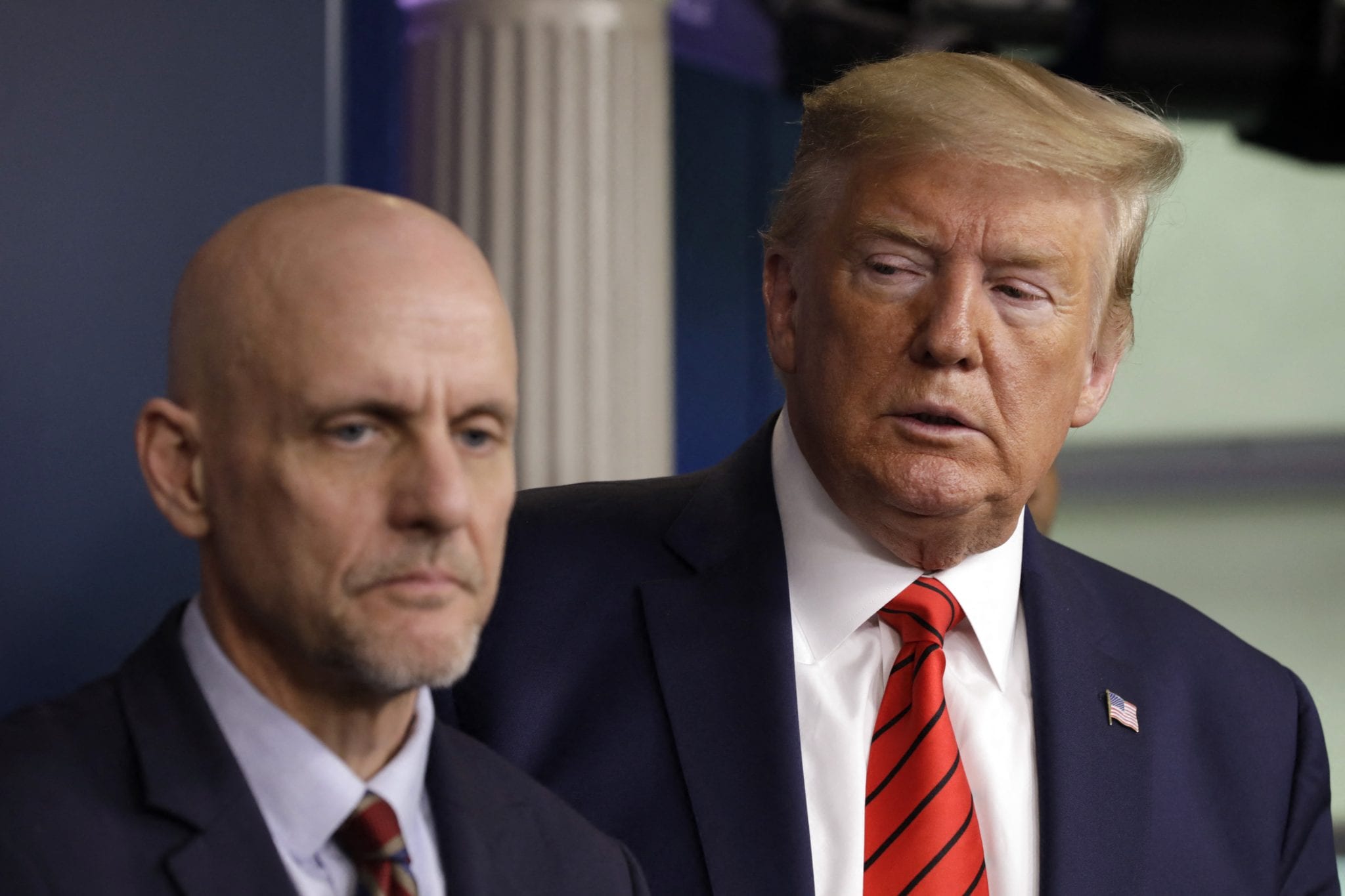 FDA warns on safe­ty threat posed by 2 drugs ini­tial­ly backed by Trump for Covid-19 — fol­low­ing an emer­gency use au­tho­riza­tion
Two of Pres­i­dent Trump's ini­tial top picks as near-term ther­a­peu­tic reme­dies for Covid-19 are the sub­ject of an FDA safe­ty warn­ing to­day.
The agency is­sued an alert on Fri­day on hy­drox­y­chloro­quine and chloro­quine for "se­ri­ous and po­ten­tial­ly life-threat­en­ing heart rhythm prob­lems, that have been re­port­ed with their use for the treat­ment or pre­ven­tion of COVID-19."
Trump, whose most re­cent mus­ings on Covid-19 fo­cused on the use of dis­in­fec­tants (dan­ger­ous) and light (?) to stop the virus, ear­li­er made re­peat­ed sup­port­ive com­ments re­gard­ing chloro­quine and hy­drox­y­chloro­quine, which he has cit­ed as a pow­er­ful drug that could be a po­ten­tial "game chang­er" and which couldn't hurt any­one who tried it.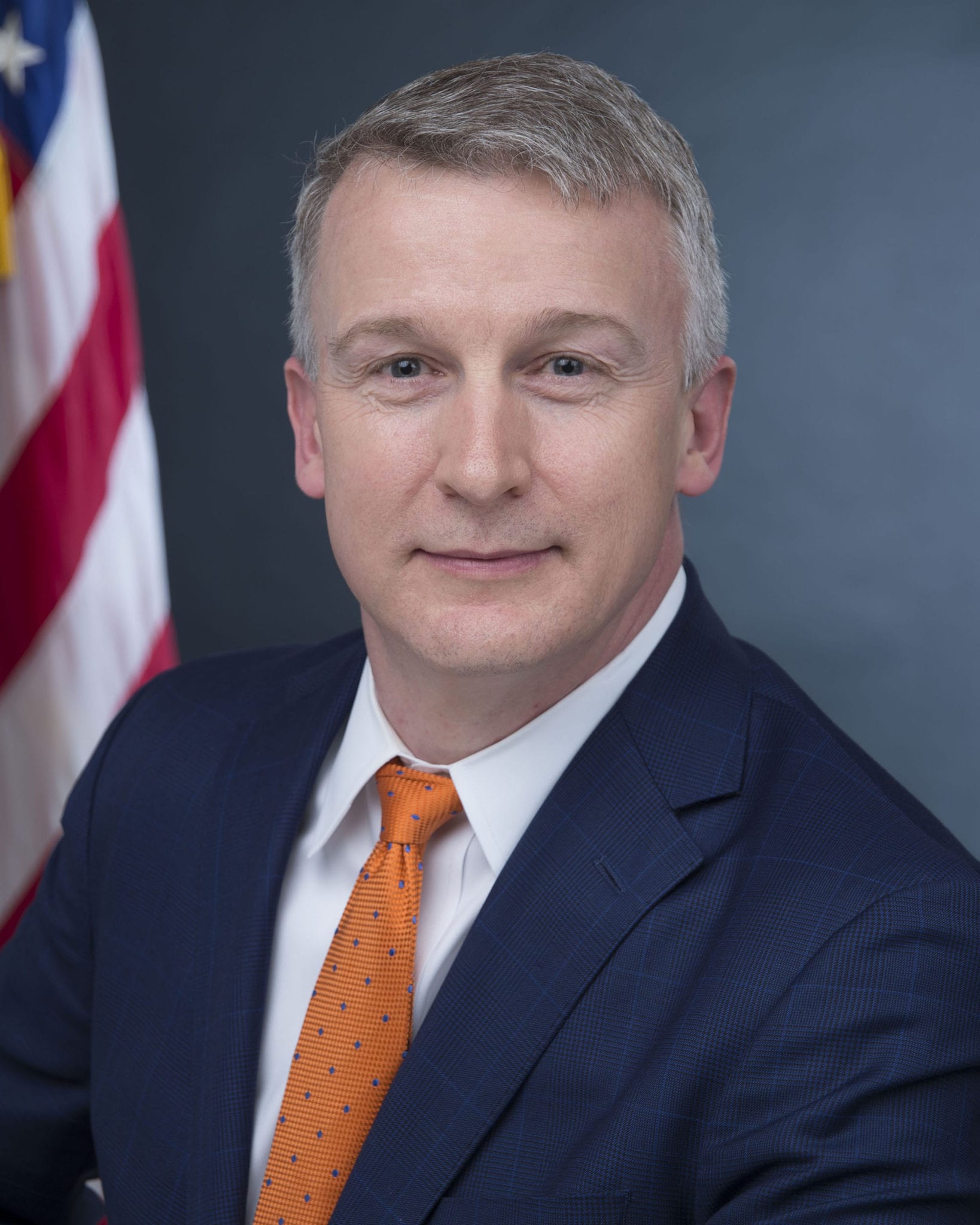 Rick Bright
Both drugs are used for malar­ia and have be­come hard to find in the wake of Trump's en­dorse­ment.
The FDA hasn't ful­ly ap­proved the drugs for Covid-19, but they did pro­vide emer­gency use au­tho­riza­tion as the pres­i­dent ex­tolled the ther­a­pies in his dai­ly press con­fer­ences. More re­cent­ly, press re­ports in­di­cate that the pres­i­dent has be­gun to back away from these drugs, but he re­mains fixed on find­ing some­thing handy to fight the pan­dem­ic.
Just this week, Rick Bright says he was oust­ed from BAR­DA for re­fus­ing to back hy­droxy, say­ing he had re­sist­ed in­vest­ing in ther­a­pies "that lack sci­en­tif­ic mer­it."
Bio­phar­ma ex­perts, mean­while, are fo­cused on de­vel­op­ing ad­vanced drugs for the new virus, find­ing new ones or go­ing af­ter a vac­cine. The main ar­gu­ment in the in­dus­try isn't what's need­ed, but how long it's go­ing to take.
"While clin­i­cal tri­als are on­go­ing to de­ter­mine the safe­ty and ef­fec­tive­ness of these drugs for COVID-19, there are known side ef­fects of these med­ica­tions that should be con­sid­ered," of­fered new FDA com­mis­sion­er Stephen Hahn. "We en­cour­age health care pro­fes­sion­als mak­ing in­di­vid­ual pa­tient de­ci­sions close­ly screen and mon­i­tor those pa­tients to help mit­i­gate these risks. The FDA will con­tin­ue to mon­i­tor and in­ves­ti­gate these po­ten­tial risks and will com­mu­ni­cate pub­licly when more in­for­ma­tion is avail­able."
For a look at all End­points News coro­n­avirus sto­ries, check out our spe­cial news chan­nel.