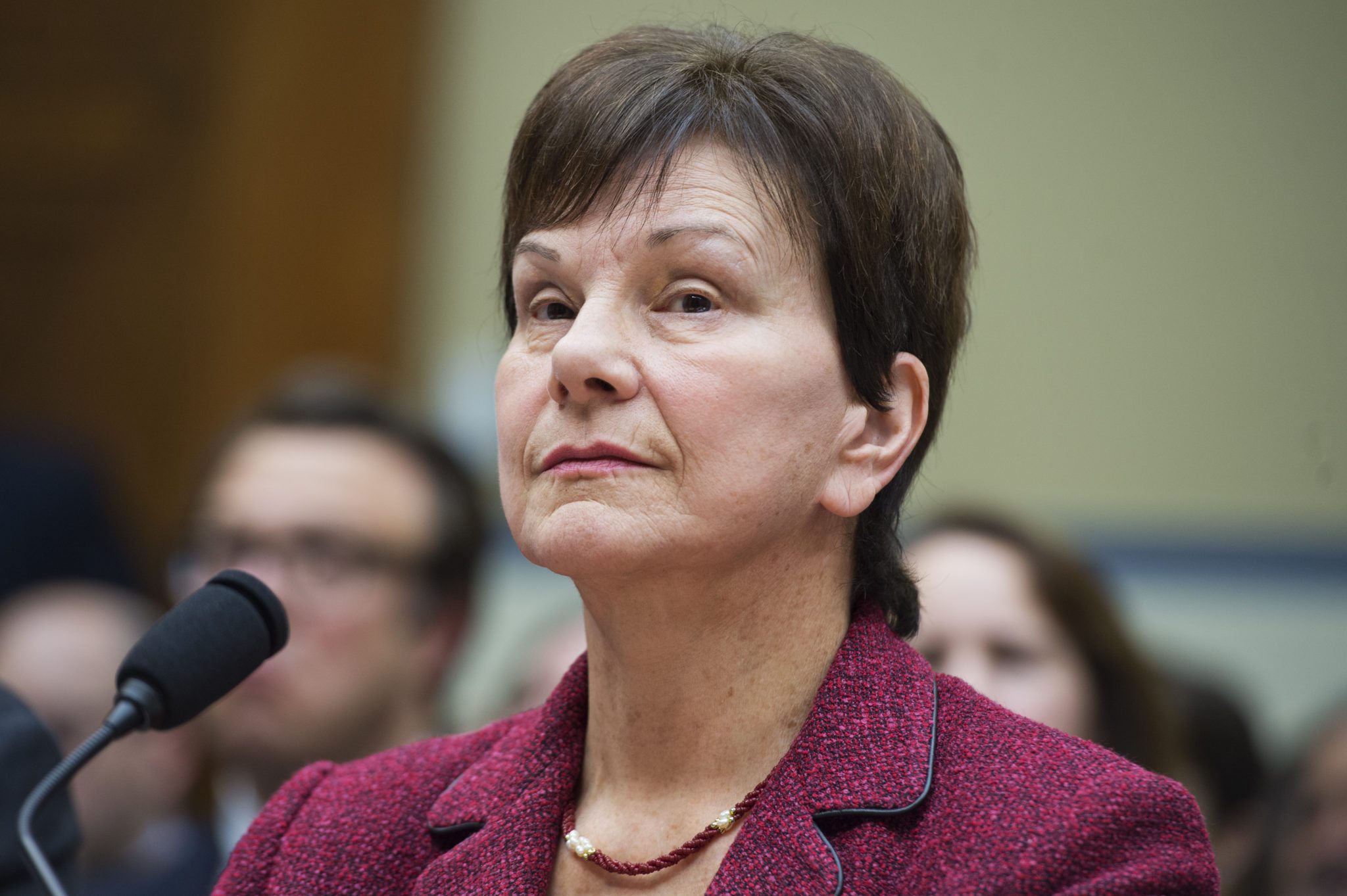 FDA's Janet Wood­cock: the clin­i­cal tri­als sys­tem is 'bro­ken'
The clin­i­cal tri­als sys­tem is "bro­ken" and there needs to be new ways to col­lect and uti­lize pa­tient da­ta, Janet Wood­cock, di­rec­tor of FDA's Cen­ter for Drug Eval­u­a­tion and Re­search, told a work­shop at the Na­tion­al Acad­e­mies of Sci­ences, En­gi­neer­ing, and Med­i­cine to­day.
The com­ment came at the end of Wood­cock's talk in which she al­so not­ed that use of mas­ter pro­to­cols (pro­to­cols for tri­als that look at mul­ti­ple ther­a­pies in a sin­gle dis­ease or a sin­gle treat­ment in mul­ti­ple dis­eases) and the de­vel­op­ment of new clin­i­cal tri­al net­works "need to be the fu­ture."
"I per­son­al­ly be­lieve the clin­i­cal tri­al sys­tem is bro­ken" to meet the ob­jec­tives we need. @US_FDA Janet Wood­cock.#re­al­worldev­i­dence

— Jean­nie Bau­mann (@MedResJourno) Sep­tem­ber 20, 2017
Both the 21st Cen­tu­ry Cures Act and the new user fee laws will ex­pand FDA's use of so-called Re­al World Ev­i­dence in cer­tain cir­cum­stances, as FDA com­mis­sion­er Scott Got­tlieb out­lined Tues­day, though Wood­cock not­ed there has been "very lit­tle his­tor­i­cal use of re­al world ex­pe­ri­ence in drug reg­u­la­to­ry de­ci­sions about ef­fec­tive­ness."
The use of RWE in de­ter­min­ing ef­fec­tive­ness is "ob­vi­ous­ly most im­por­tant for in­cen­tives" for in­dus­try, she said, while cau­tion­ing RWE works when there's a "big ef­fect" but it's a lot more dif­fi­cult in un­cov­er­ing small­er ef­fects be­cause "so many bi­as­es are in­tro­duced."
Wood­cock: RWE is fea­si­ble, al­low­able right now. But new sci­ence means we're go­ing to have to change our tra­di­tions. #re­al­worlde­v­id­nece #FDA

— Jean­nie Bau­mann (@MedResJourno) Sep­tem­ber 20, 2017
As far as sit­u­a­tions in which drug de­vel­op­ers might be able to use RWE, Wood­cock not­ed sim­i­lar­i­ties with the med­ical de­vice in­dus­try, and sin­gled out the de­vel­op­ment of bio­mark­ers, ex­pand­ed in­di­ca­tions (she of­fered the ex­am­ple of Ver­tex's cys­tic fi­bro­sis drug Ka­ly­de­co) and pos­si­bly eval­u­at­ing an in­ves­ti­ga­tion­al drug in a "hy­brid mod­el" that can use some RWE with ran­dom­iza­tion.
"Let's make gen­er­at­ing this ev­i­dence a lot eas­i­er and ran­dom­iz­ing with­in the care sys­tem as much as we can," Wood­cock said in the Q&A por­tion of the work­shop.
Draft guid­ance on RWE and a new frame­work on its use are both ex­pect­ed to be re­leased by FDA be­fore 2021, though Wood­cock said she could not spec­u­late on when ex­act­ly the guid­ance would be ready, not­ing there's a di­rect cor­re­la­tion be­tween de­lays in a guid­ance's re­lease and in­ter­est in a guid­ance.
Ro­ry Collins, head of the Nuffield De­part­ment of Pop­u­la­tion Health at the Uni­ver­si­ty of Ox­ford, al­so told par­tic­i­pants that just re­form­ing the ICH guid­ance on good clin­i­cal prac­tices might not be enough, as the doc­u­ment might need to be re-writ­ten com­plete­ly or just aban­doned.
How­ev­er, Wood­cock coun­tered that at its heart, reg­u­la­tion is of­ten just aimed at the bot­tom 1% of com­pa­nies, which is a prob­lem, though the ICH GCP guid­ance is nec­es­sary.
"You wouldn't be­lieve what some will do – there are what I call bot­tom feed­ers out there that will as­ton­ish any­one. We have to have some kind of struc­ture to guard against that," she added.
---
First pub­lished here. Reg­u­la­to­ry Fo­cus is the flag­ship on­line pub­li­ca­tion of the Reg­u­la­to­ry Af­fairs Pro­fes­sion­als So­ci­ety (RAPS), the largest glob­al or­ga­ni­za­tion of and for those in­volved with the reg­u­la­tion of health­care and re­lat­ed prod­ucts, in­clud­ing med­ical de­vices, phar­ma­ceu­ti­cals, bi­o­log­ics and nu­tri­tion­al prod­ucts. Email news@raps.org for more in­for­ma­tion.
Im­age: Janet Wood­cock ap­pears be­fore a House com­mit­tee in­ves­ti­gat­ing drug prices last year. CQ Roll Call, AP Im­ages