Feds charge a group of Genen­tech vets with an­oth­er scheme to steal trade se­crets — this time to help a Tai­wanese biotech
A group of 4 ex-Genen­tech staffers led by a long­time prin­ci­pal sci­en­tist at the big biotech was hauled in front of a fed­er­al judge in San Fran­cis­co ear­li­er this week and charged with mul­ti­ple counts of steal­ing trade se­crets for the ben­e­fit of a Tai­wanese biotech com­pa­ny.
Ac­cord­ing to the US at­tor­ney's of­fice, Xan­the Lam — a se­nior sci­en­tist at Genen­tech from 1986 to last year — "down­loaded, col­lect­ed and trans­ferred" trade se­crets on drugs and the man­age­ment of raw ma­te­ri­als re­lat­ed to Rit­ux­an, Her­ceptin and Avastin to Allen Lam, her hus­band and an­oth­er ex-Genen­tech­er.
The con­spir­a­cy al­so al­leged­ly in­clud­ed John Chan and James Quach, who was al­lowed to use her com­put­er cre­den­tials in the scheme, open­ing the door to his theft of man­u­fac­tur­ing pro­to­cols. Allen Lam, Chan and Quach had all en­list­ed as con­sul­tants for Tai­wan-based JHL Biotech, which Bloomberg re­port­ed is in the hunt for an IPO with a val­u­a­tion of $750 mil­lion.
JHL's pipeline in­cludes biosim­i­lars of Rit­ux­an, Her­ceptin and Avastin, the big three at Roche which have lost patent pro­tec­tion.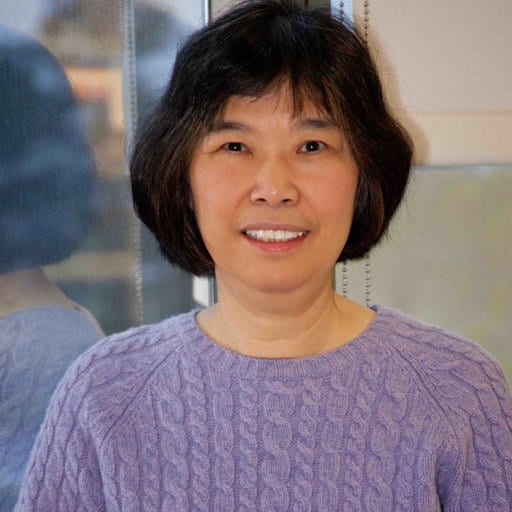 Xan­the Lam
Xan­the Lam faces the largest list of charges, fac­ing up to 30 years in prison.
Bloomberg, which was the first to re­port the charges, tracked down at­tor­neys for Xan­the Lam and Chan, who flat­ly de­nied their guilt.
"We don't think the gov­ern­ment will be able to sus­tain the charges" against Xan­the Lam, her lawyer William Os­ter­houdt told the news ser­vice. "She is a bril­liant sci­en­tist and has patents in her own name. She has been work­ing hard to de­vel­op med­i­cines to help peo­ple. We think this is not a good case."
The in­dict­ments fol­low back-to-back guilty pleas by GSK staffers ac­cused of steal­ing trade se­crets from the UK phar­ma gi­ant in or­der to sell the in­for­ma­tion at a com­pa­ny they had set up in Nan­jing.
Bio­phar­ma has seen ex­plo­sive growth in Chi­na — as well as Tai­wan — as the coun­try races to ap­prove a full port­fo­lio of drugs and copy­cats to serve the coun­try's 1.3 bil­lion peo­ple.