Feds scoop up a band of biotech in­sid­ers who al­leged­ly bagged a wind­fall, and now crim­i­nal charges
Ear­ly last year, in­vestors in Cela­tor picked up a 72% pre­mi­um when Jazz swooped in to buy the com­pa­ny and its lead drug for acute myeloid leukemia for $1.5 bil­lion in cash. And ac­cord­ing to fed­er­al in­ves­ti­ga­tors, a CPA at Cela­tor con­spired with friends to bag a quick wind­fall in the buy­out and for the pos­i­tive clin­i­cal tri­al da­ta for Vyx­eos that in­spired the deal and quadru­pled the biotech's share price.
Ac­cord­ing to the feds, these are the par­tic­u­lars be­hind the charge.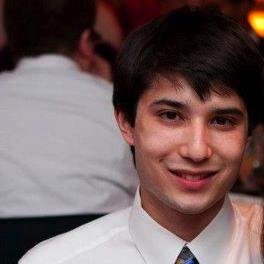 Evan Ki­ta
Last year, Evan Ki­ta, then an ac­coun­tant at Cela­tor, used an en­crypt­ed smart­phone app to share the in­sid­er in­fo with Daniel Perez and Richard Yu, who bought the stock. Yu al­so al­leged­ly told his fa­ther, Chi­ang Yu, who al­so got in­to the act.
That was un­cov­ered in an in­ves­ti­ga­tion, and on Thurs­day the SEC filed in­sid­er trad­ing charges with the four while the US at­tor­ney's of­fice for the dis­trict of New Jer­sey charged Perez with fraud and col­lect­ed guilty pleas from the oth­er three on se­cu­ri­ties fraud.
Ac­cord­ing to the pros­e­cu­tors, Ki­ta ad­mit­ted his role in the scheme, pick­ing up some­where be­tween $250,000 and $550,000 in ill-got­ten loot. Chi­ang Yu ad­mit­ted bag­ging at least $95,000, but not more than $150,000 while Richard Yu ad­mit­ted gains to­tal­ing a very ex­act $200,070.29.
This is the lat­est in a long line­up of in­sid­er charges that fed­er­al in­ves­ti­ga­tors have brought in over the last few years, drawn to a field where tid­bits of in­for­ma­tion can be trans­lat­ed in­to overnight wind­falls — and the risk of crim­i­nal charges and heavy fines. The Fi­nan­cial Fraud En­force­ment Task Force took cred­it for the busts and clear­ly sig­naled it was af­ter more.
The not so sub­tle mes­sage: the next time you hear in­sid­er in­fo in your biotech com­pa­ny, don't arrange a side deal to cash in. The feds may be lis­ten­ing.