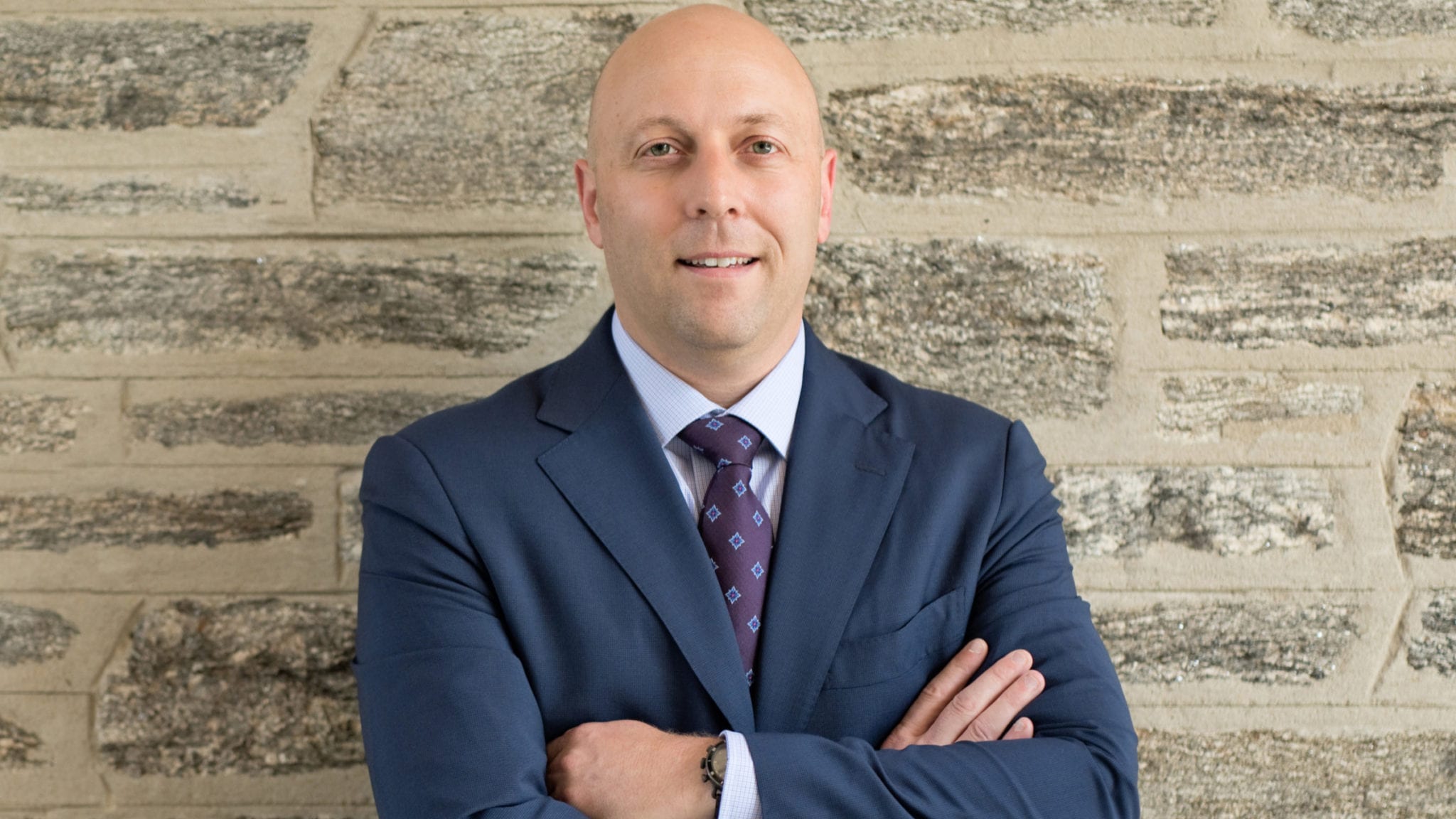 Jeffrey Nau, Oyster Point Pharma CEO
Feel­ing the heat of the bear mar­ket, eye dis­ease biotech to im­ple­ment 'ex­pense stream­lin­ing' plan and lay off 50
The com­pa­ny be­hind an FDA-ap­proved in­hal­able form of smok­ing ces­sa­tion aid Chan­tix for dry eye dis­ease is falling in line with quite a few oth­er biotechs, and bring­ing out the bud­get axe.
Oys­ter Point Phar­ma said in a re­lease that it is cut­ting up to 50 jobs, aim­ing to save $6-8 mil­lion the rest of 2022 and be­tween $40-48 mil­lion in 2023 by re­duc­ing work­force and oth­er R&D costs. The biotech al­so not­ed that its to­tal op­er­at­ing ex­pens­es next year are ex­pect­ed to drop be­low this year's planned costs.
The cost-cut­ting mea­sures in­clude an ex­ec­u­tive shake­up, with the re­tire­ment of chief com­mer­cial of­fi­cer John Snis­arenko ef­fec­tive Fri­day and CFO Daniel Lochn­er now han­dling CBO du­ties. Oys­ter Point has pro­mot­ed VP of sales and com­mer­cial op­er­a­tions Michael Camp­bell to SVP, head of com­mer­cial.
An out­fit out of New Jer­sey, Oys­ter Point an­nounced the com­pa­ny's newest de­vel­op­ment Tues­day as its share price $OYST fell slight­ly to un­der $5 a share. That is a far cry from eight months ago, when the biotech opened at $14.95 a share im­me­di­ate­ly af­ter its FDA ap­proval.
The com­pa­ny's dry eye dis­ease drug, brand name Tyr­vaya in a nasal spray form, is its on­ly ap­proved prod­uct so far. CEO Jef­frey Nau said in the re­lease that as of last week, Oys­ter Point had 7,000 pre­scribers of the drug.
"To­day's an­nounce­ment is part of a strate­gic plan aimed at max­i­miz­ing the com­mer­cial po­ten­tial of Tyr­vaya Nasal Spray and cre­at­ing val­ue for Oys­ter Point stake­hold­ers," Nau said. The CEO fur­ther de­fend­ed the trim­ming mea­sures, say­ing, "The plan is de­signed to pri­or­i­tize launch ex­pens­es for Tyr­vaya and its field-based sales re­sources, stream­line cor­po­rate op­er­at­ing ex­pens­es to dri­ve ef­fi­cien­cies, and strength­en our bal­ance sheet, in­clud­ing seek­ing non-di­lu­tive sources of cap­i­tal."
Oys­ter Point de­clined to com­ment be­yond what it had is­sued in its re­lease.
In the mean­time, Oys­ter Point will be re­fo­cus­ing its R&D ef­forts on drug can­di­date OC-01, a nasal spray that is es­sen­tial­ly Tyr­vaya at twice its dose (0.03 mg of vareni­cline in Tyr­vaya ver­sus 0.06 mg in OC-01). That can­di­date is be­ing in­ves­ti­gat­ed for Stage I neu­rotroph­ic ker­atopa­thy, an eye de­gen­er­a­tive dis­ease, and is in the midst of a Phase II study with a now-planned read­out in Q4 this year.
Nau told End­points last year af­ter Tyr­vaya's FDA ap­proval that Oys­ter Point was in­tend­ing to have a read­out from the Phase II study by the end of H1 2022.
Be­yond OC-01, the biotech is look­ing at an AAV gene ther­a­py to tar­get more ad­vanced stages of neu­rotroph­ic ker­atopa­thy. While that is still in pre­clin­i­cal stud­ies, Oys­ter Point added that it has re­quest­ed a pre-IND meet­ing with the FDA and ex­pects to meet with the agency by year's end.