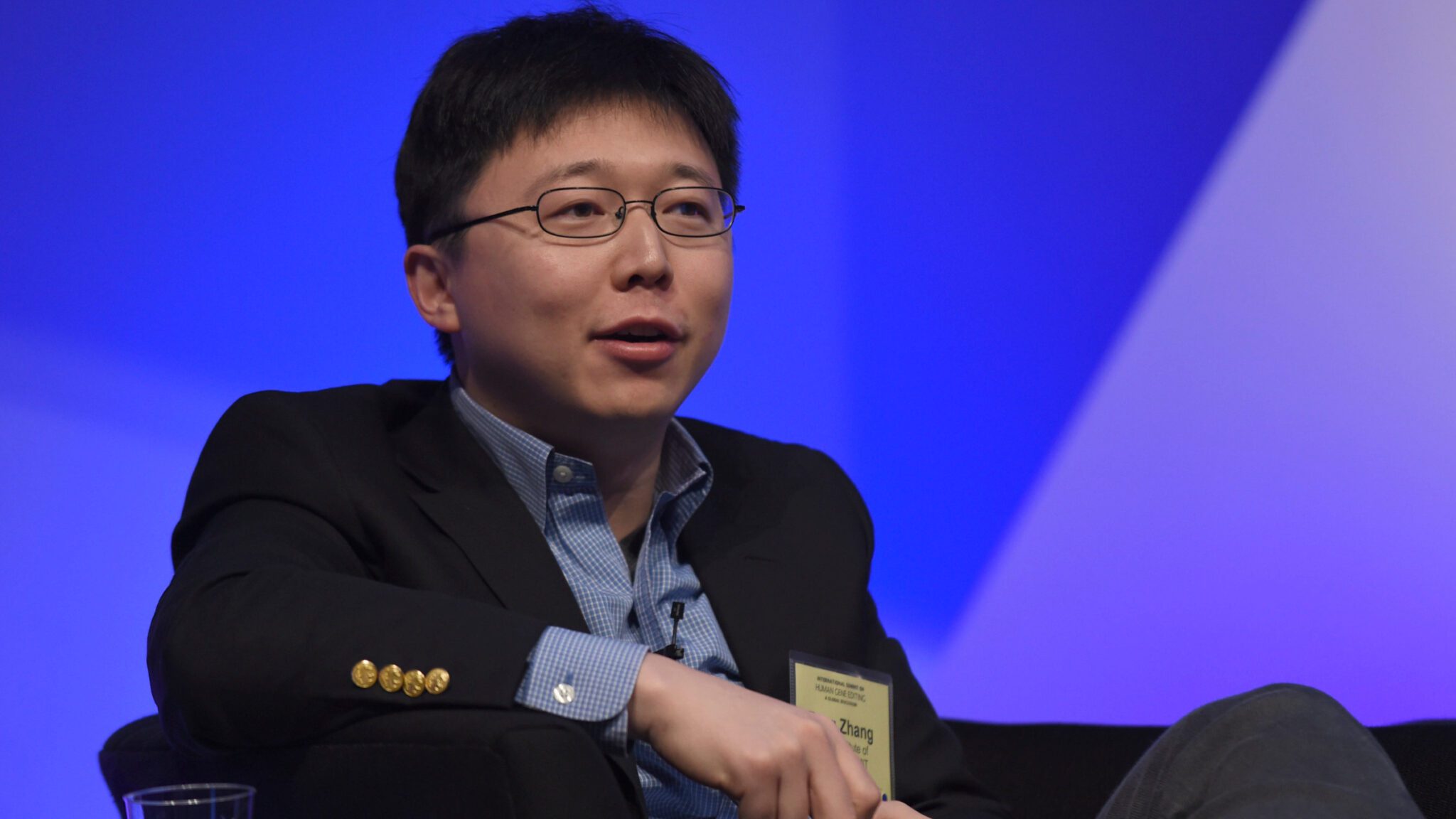 Feng Zhang (Susan Walsh/AP Images)
Feng Zhang's qui­et spin­out snares $215M in a race for the next big CRISPR com­pa­ny
Af­ter Sig­ilon Ther­a­peu­tics' $126 mil­lion IPO last De­cem­ber, COO De­vyn Smith start­ed get­ting calls. Job of­fers, most­ly, for this biotech or that, none that quite hit.
Then a re­cruiter reached out about an open­ing at a spin­out from Feng Zhang's MIT CRISPR lab that, de­spite a flashy launch, had gone large­ly qui­et for three years. The com­pa­ny, Ar­bor Biotech­nolo­gies, was ready to en­ter a new phase and need­ed a new leader with ex­pe­ri­ence bring­ing drugs in­to hu­man tri­als. Smith, a for­mer Pfiz­er ex­ec­u­tive re­mem­ber­ing the press re­leas­es around Ar­bor's launch, said yes.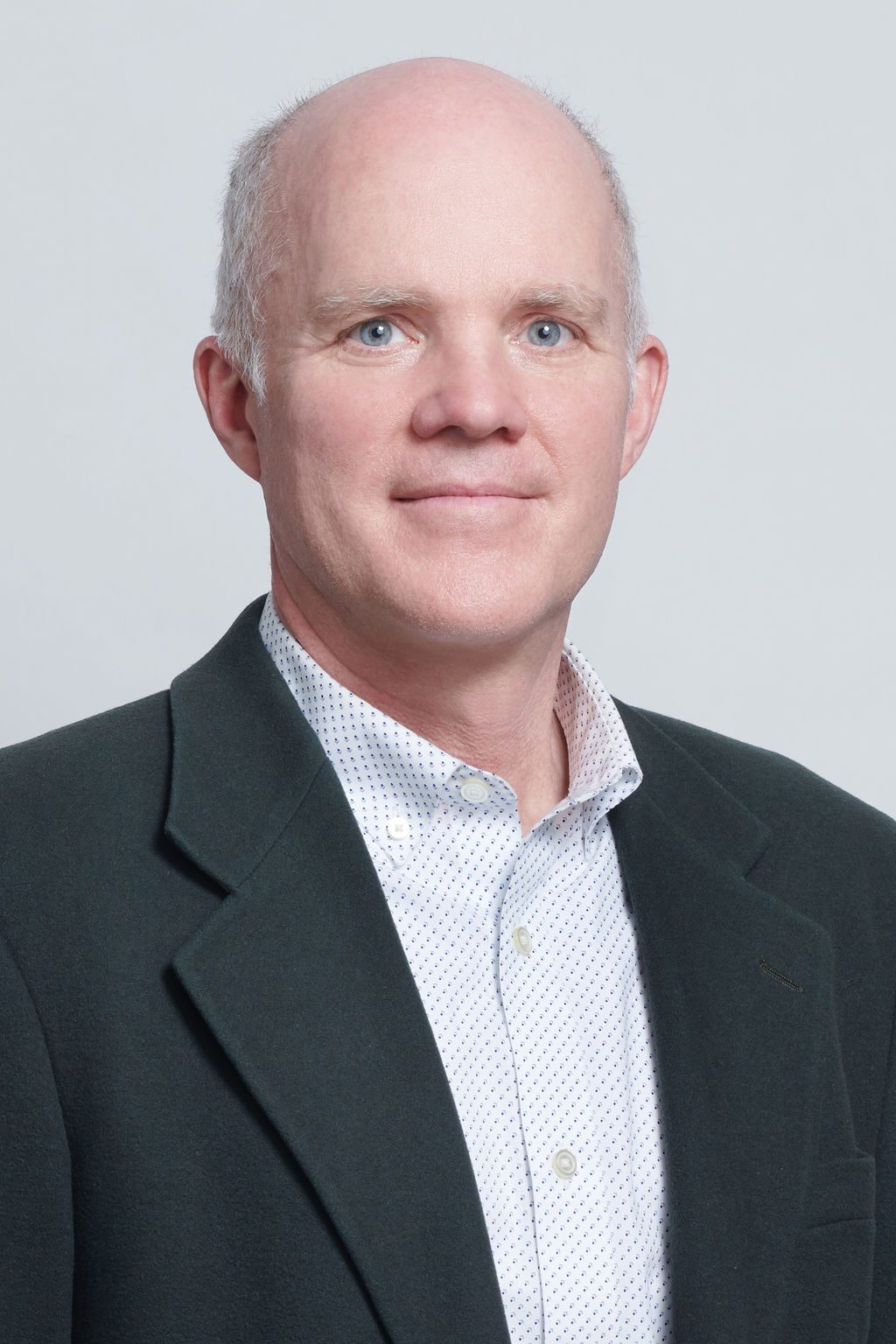 De­vyn Smith
Near­ly a year lat­er, Ar­bor is qui­et no longer. Four months af­ter Smith of­fi­cial­ly joined as CEO, the biotech an­nounced a $1.2 bil­lion deal with Ver­tex to help the big biotech de­vel­op to en­gi­neer pan­creas cells that can be trans­plant­ed in­to a di­a­betes pa­tient with­out trig­ger­ing an im­mune re­sponse, among oth­er cell ther­a­pies.
And on Tues­day, the com­pa­ny an­nounced new a bit of cash: $215 mil­lion in Se­ries B fund­ing — more than 13 times the Se­ries A — led by Temasek, Al­ly Bridge Group, and TCG Crossover.
The Steph Cur­ry-sized deal will bankroll Ar­bor's tran­si­tion from a biotech fo­cused sole­ly on min­ing the mi­cro­bial world for new CRISPR-based gene edit­ing tools to a biotech that tries to turn these new tools in­to med­i­cines.
In do­ing so, it joins a small flur­ry of biotechs claim­ing they can ex­pand gene edit­ing's reach by re­ly­ing on new­ly dis­cov­ered DNA-cut­ting en­zymes: not just the No­bel-win­ning Cas9, but al­so Cas12, Cas13, CasX, CasΦ and a long list of more ob­scure ge­net­ic blades.
These com­pa­nies tout ei­ther their ex­cep­tion­al abil­i­ty to en­gi­neer en­zymes (Scribe), or their ex­cep­tion­al abil­i­ty to sift for new en­zymes among large data­bas­es of bac­te­r­i­al genomes (Metageno­mi), or both (Ar­bor). Of­ten, they make du­el­ing claims in the press. Mam­moth, in an­nounc­ing a $195 mil­lion round to fi­nance its own ex­pan­sion in­to ther­a­pies, claimed to have "the largest tool­box of nov­el Cas en­zymes." Ar­bor on Tues­day said it had "the most ex­ten­sive tool­box of pro­pri­etary ge­nom­ic ed­i­tors in the in­dus­try."
None of these com­pa­nies are yet near the clin­ic, but larg­er drug­mak­ers are watch­ing close­ly. De­spite a long-run­ning col­lab­o­ra­tion with CRISPR Ther­a­peu­tics, Ver­tex struck deals the past year with both Mam­moth and Ar­bor to find en­zymes that fit the new ther­a­pies they're de­vel­op­ing. Mod­er­na turned to Metageno­mi for the mR­NA be­he­moth's first for­ay in­to gene edit­ing, dis­ap­point­ing in­vestors who hoped Mod­er­na would strike a larg­er deal with one of the orig­i­nal CRISPR com­pa­nies.
Smith notes Ar­bor, found­ed in 2016, has been work­ing on new en­zymes longer than its ri­vals. He has spent much of his first year at the com­pa­ny help­ing craft a strat­e­gy to move those en­zymes in­to the clin­ic.
The com­pa­ny will start in the liv­er, he said. It's eas­i­er to de­liv­er CRISPR there than any part of the body, as In­tel­lia did with lipid nanopar­ti­cles ear­li­er this year. But In­tel­lia on­ly knocked out a sin­gle gene. Smith said Ar­bor will try to use new and more ver­sa­tile en­zymes to do what he called "knock­out-plus": ei­ther knock­ing out a gene and in­sert­ing a new one, or knock­ing out mul­ti­ple genes.
"It al­lows us to re­al­ly see how we dif­fer­en­ti­ate from some of the sim­ple knock­down ap­proach­es the Cas9 folks are tak­ing," Smith said. It "demon­strates the util­i­ty and func­tion­al­i­ty of our ed­i­tors."
In­sert­ing genes has proven one of the biggest hur­dles in CRISPR gene edit­ing, be­cause it re­lies on hu­man cells' own in­tri­cate and dif­fi­cult-to-ma­nip­u­late DNA re­pair mech­a­nisms. Con­verse­ly, re­searchers fear that mak­ing mul­ti­ple cuts to the genome at once, at least with cur­rent ed­i­tors, can lead to off-tar­get ef­fects and oth­er forms of DNA dam­age.
Then Ar­bor will try to ed­it the cen­tral ner­vous sys­tem. That's "an area where we feel there's re­al­ly an op­por­tu­ni­ty to dif­fer­en­ti­ate sig­nif­i­cant­ly and be first in class in that space," Smith said.
Al­though com­pa­nies, in­clud­ing Ar­bor, are de­vel­op­ing al­ter­na­tive de­liv­ery tech­nolo­gies, putting CRISPR in the cen­tral ner­vous sys­tem re­quires strap­ping it in­to an ade­no-as­so­ci­at­ed virus, the harm­less virus com­mon­ly used across gene ther­a­py.
Most CRISPR sys­tems are too big to fit in­side these virus­es, so small­er ed­i­tors could of­fer a sig­nif­i­cant ad­van­tage.
CRISPR sys­tems can al­so on­ly ed­it parts of the genome that hap­pen to be near a ge­net­ic land­ing strip called a PAM site, lim­it­ing the num­ber of genes and dis­eases you can tar­get. Smith said the com­pa­ny de­vel­oped ed­i­tors that can hit a broad­er range of tar­gets.
The goal is to file for FDA clear­ance for Ar­bor's first tri­al by the end of 2023. In the mean­time, they'll con­tin­ue ex­pand­ing, spend­ing the com­pa­ny's new­found galleons on dou­bling their staff from around 60 em­ploy­ees to around 120.