First Ab­b­Vie chopped a PhI­II, then they wrote off $4B in book val­ue. Now 178 Stem­cen­trx work­ers are get­ting the ax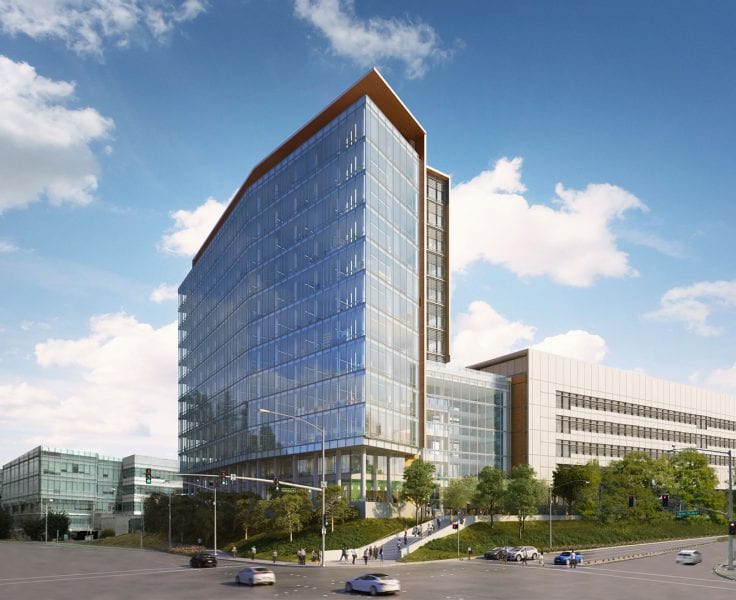 Ab­b­Vie is steadi­ly chop­ping away at the peo­ple and pro­grams they brought in­to the com­pa­ny with their big $10 bil­lion Stem­cen­trx buy­out deal.
Back in ear­ly Jan­u­ary Ab­b­Vie wiped $4 bil­lion off the book val­ue of their Stem­cen­trx as­sets, a big chunk of the $5.8 bil­lion they spent up­front to get the com­pa­ny and its can­cer drug Ro­va-T. That fol­lowed a move to shut­ter an on­go­ing tri­al af­ter re­searchers spot­ted a high­er risk of death in the drug arm. And now comes news that Ab­b­Vie is lay­ing off 178 Stem­cen­trx work­ers in South San Fran­cis­co, where they've been build­ing a big new R&D hub for the com­pa­ny.
Stem­cen­trx staffers had been bound for the Gate­way of Pa­cif­ic, a 1.4 mil­lion square foot cam­pus un­der con­struc­tion by Bio­Med Re­al­ty. Ab­b­Vie leased about a third of that space.
There's no im­me­di­ate word if any­one in the Stem­cen­trx group will be left as the lay­offs go through. The WARN no­tice was re­ceived by Cal­i­for­nia of­fi­cials March 20, with an April 5 ef­fec­tive date, so the ax is drop­ping fast.
An­a­lysts had been skep­ti­cal about this deal ear­ly on, won­der­ing why Ab­b­Vie would buy a biotech uni­corn with the iffy da­ta that had been seen to that point. Now Ab­b­Vie ex­ecs tend to avoid pub­lic com­ment on Ro­va-T, pre­fer­ring to spell out its dwin­dling hopes in re­quired reg­u­la­to­ry fil­ings. They are much more ex­pan­sive about oth­er late-stage as­sets as they line up ap­provals on two key pro­grams for risankizum­ab and up — both prospec­tive block­busters.
I reached out to Ab­b­Vie with some ques­tions but as of late Thurs­day the com­pa­ny — as usu­al — had noth­ing to say.
---
Im­age: GATE­WAY OF PA­CIF­IC