First Cel­gene, now Gilead can't ac­cu­rate­ly fore­cast drug sales rev­enue. How bad is this?
On the same day Cel­gene was get­ting shel­lacked af­ter cut­ting longterm rev­enue fore­casts for the com­pa­ny, Gilead man­aged to keep the in­vestor herd in a state of alarm with fresh ev­i­dence of the fast-de­te­ri­o­rat­ing mar­ket for hep C drugs.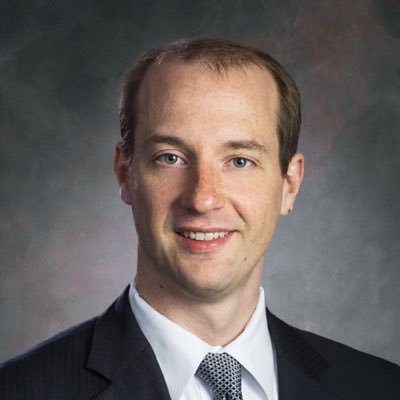 Bri­an Sko­r­ney
Giv­en its dom­i­nant po­si­tion in HIV, Gilead was able to boost rev­enue for that big chunk of its busi­ness. But its hep C busi­ness de­clined $1.1 bil­lion for Q3 com­pared to the same pe­ri­od a year ago. What re­al­ly sent the mar­ket over­board was a move to trim the pro­ject­ed top end of an­nu­al sales while in­di­cat­ing that Q4 could be very painful, re­flect­ing price com­pe­ti­tion in the field.
Both com­pa­nies are blind­sid­ing the in­vest­ment com­mu­ni­ty af­ter be­ing un­able to pre­dict the near-term im­pact of ri­val pric­ing. For Gilead it's in hep C, for Cel­gene it's Ote­zla. What has been a re­li­able and con­fi­dent march up­wards to an of­ten un­cer­tain date with gener­ic com­pe­ti­tion is be­gin­ning to look like a dis­rup­tive era of far more ag­gres­sive price com­pe­ti­tion, which will have a va­ri­ety of ef­fects on bio­phar­ma man­age­ment as they work in a more con­strained en­vi­ron­ment.
What hap­pens to bio­phar­ma if Cel­gene's ex­ec­u­tive crew starts to feel that they have to use more mon­ey for div­i­dends and less for deals?
For stocks, the im­me­di­ate ef­fect of a sud­den loss of faith was se­vere. Cel­gene's shares $CELG end­ed down 16.4% for the day. Gilead, look­ing to rev up its new CAR-T busi­ness, saw shares $GILD slide more than 4% in pre-mar­ket trad­ing. And it could get a lot worse be­fore it gets bet­ter. Much of the mar­ket is trans­lat­ing that star­tling, un­ex­pect­ed turn of af­fairs in­to an in­dus­try-wide prob­lem that could bring down the whole sec­tor.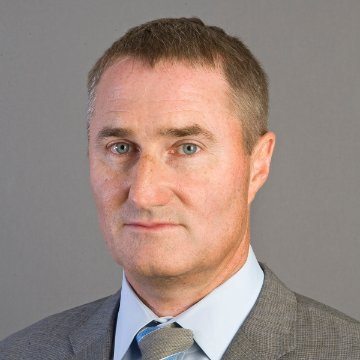 Ge­of­frey Porges
For some of the an­a­lysts, that un­der­ly­ing weak­ness was clear cause for alarm.
Baird's Bri­an Sko­r­ney:
Even at the high end (of pro­jec­tions for Gilead), this calls for on­ly $1.36B in world­wide HCV sales in Q4 (com­pared to $2.2 bil­lion in Q3), an al­most 40% se­quen­tial de­cline, and a run rate of on­ly $5.0B-$6.0B in­to 2018. Con­sen­sus is cur­rent­ly mod­el­ing $7.9B in 2018 HCV sales. What we think is more con­cern­ing than just mar­ket share ero­sion is com­men­tary on the call around net pric­ing, which man­age­ment in­di­cat­ed is now sta­bi­liz­ing for all ther­a­pies around gt. 1 eight-week pric­ing. Head­ing in­to con­tract­ing for 2018, we aren't en­cour­aged by the rhetoric here.
Umer Raf­fat:
I see a whole­sale re­set of 2018 and 2019 ex­pec­ta­tions based on to­day's (Gilead) re­sults. My new EPS es­ti­mates are 12-22% be­low pub­lished con­sen­sus for next cou­ple of years. The stock may like­ly go through a pe­ri­od of cool­ing off while Street process­es the num­bers.
Keep in mind that while Gilead has been man­ag­ing a fast-shrink­ing mar­ket in hep C, it still gets high marks for over­all per­for­mance. Cel­gene has been a dar­ling of in­vestors for years. But rep­u­ta­tions can turn on a dime these days.
Leerink's Ge­of­frey Porges says that in one week we've seen Gilead and Cel­gene — two ma­jor league op­er­a­tors — un­able to re­li­ably fore­cast rev­enue 12 months out, "let alone con­vey­ing any con­fi­dence about the out­look 4 or 5 years in­to the fu­ture."
Wall Street hates un­cer­tain­ty of any kind, and bio­phar­ma just de­liv­ered a dou­ble dose of nasty sur­pris­es.