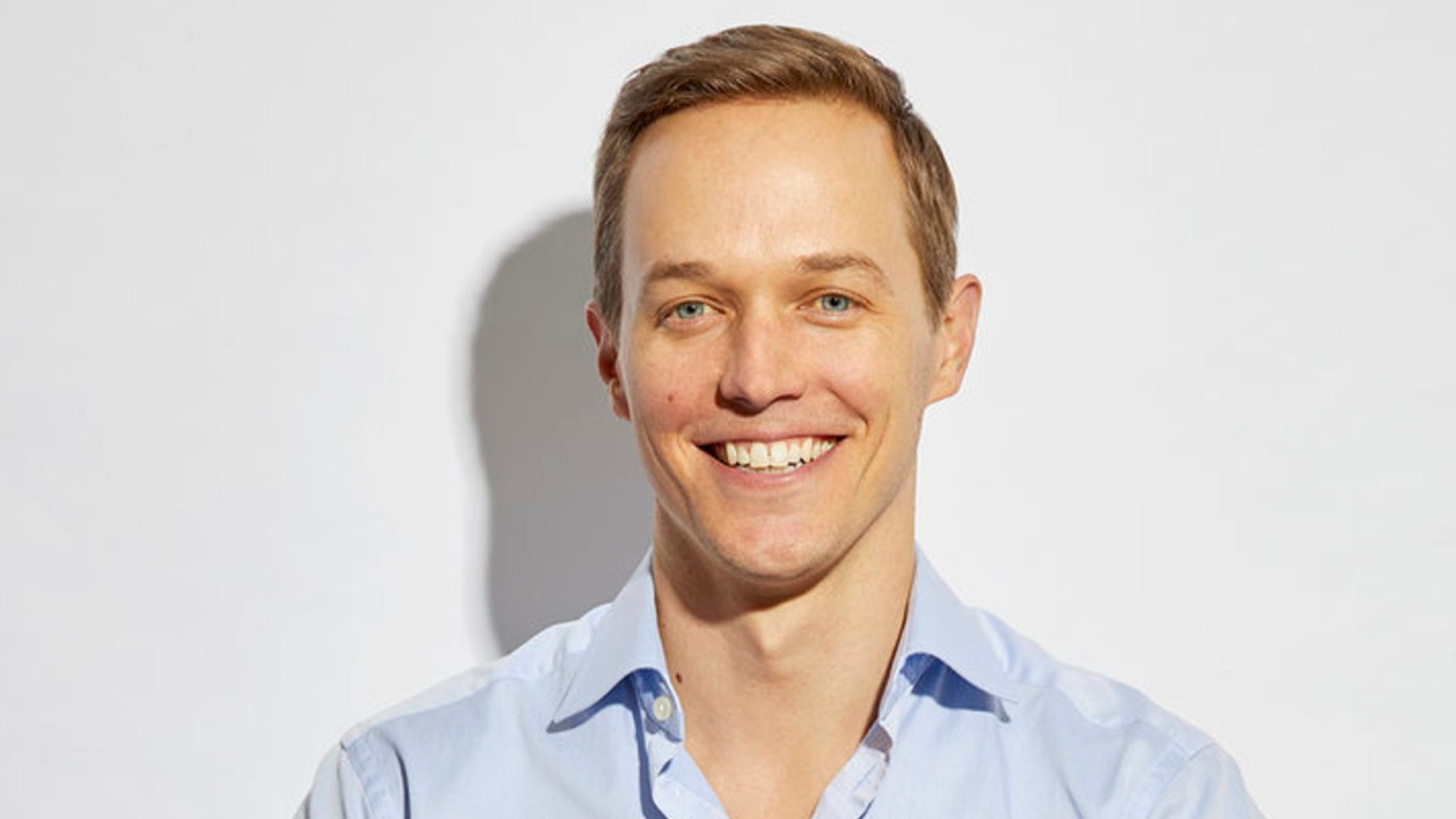 Geoff von Maltzahn, Tessera Therapeutics CEO
Flag­ship-found­ed Tessera fu­els up with $300M 'to go on a re­al­ly big ad­ven­ture' in gene edit­ing
A few years ago, the gene edit­ing ap­proach at Tessera was just a "twin­kle in our eye," CEO and co-founder Ge­off von Maltzahn said.
Nu­cle­as­es — the cru­cial ma­chin­ery un­der­ly­ing the gene edit­ing field — do a pret­ty good job of cut­ting DNA, al­low­ing sci­en­tists to switch off a spe­cif­ic gene. But von Maltzahn and Ja­cob Rubens, Tessera's co-founder and chief in­no­va­tion of­fi­cer, saw the op­por­tu­ni­ty in be­ing able to do more.
Since launch­ing in 2018, Tessera has cre­at­ed mul­ti­ple plat­forms for what von Maltzahn calls gene writ­ing, or the abil­i­ty to write a short or long se­quence in­to the genome au­tonomous­ly and with­out mak­ing dou­ble strand breaks.
"Each of those three plat­forms is able to do things that are quite dis­tinc­tive and im­por­tant, and of­fer the po­ten­tial for a whole port­fo­lio of fu­ture clin­i­cal in­di­ca­tions and med­i­cines to come," he said.
But, as the CEO says: "You got­ta have fu­el in the tank to go on a re­al­ly big ad­ven­ture."
On Tues­day, Tessera un­veiled a rough­ly $300 mil­lion Se­ries C round, bring­ing the com­pa­ny's to­tal raise past $500 mil­lion. A glob­al syn­di­cate of in­vestors dug in­to their wal­lets for this round, in­clud­ing the biotech's founder Flag­ship Pi­o­neer­ing.
Al­so chip­ping in were: a sub­sidiary of the Abu Dhabi In­vest­ment Au­thor­i­ty; the Alas­ka Per­ma­nent Fund Cor­po­ra­tion; Al­ti­tude Life Sci­ence Ven­tures; AR­TIS Ven­tures; Cor­morant As­set Man­age­ment; Han­wha Im­pact Part­ners; Longevi­ty Vi­sion Fund; March Cap­i­tal; the SALT Fund; Soft­Bank Vi­sion Fund 2; funds and ac­counts ad­vised by T. Rowe Price As­so­ci­ates, and oth­ers.
The com­pa­ny is de­ploy­ing a three-tiered plat­form — sans CRISPR — us­ing mo­bile ge­net­ic el­e­ments in pur­suit of some "re­al­ly sen­sa­tion­al med­i­cines," von Maltzahn said.
The cat­e­go­ry of "gene writ­ers," von Maltzahn said, are RNA gene writ­ers that can rewrite the genome, chang­ing any one base pair to an­oth­er or mak­ing small in­ser­tions or dele­tions.
The sec­ond ap­proach is "to give just two RNAs to hu­man cells, and have those cells wake up the next day with a DNA gene in their genome."
"That's pos­si­ble be­cause the ma­chin­ery that we bor­rowed from is able to re­verse tran­scribe an RNA se­quence in­to the form of DNA, and so we de­liv­er an mR­NA en­cod­ing and gene writer pro­tein, it grabs on­to the oth­er RNA, takes it to the genome and then one let­ter at a time it lit­er­al­ly writes new DNA in­to that lo­ca­tion on the genome," he said.
Those two ap­proach­es would al­low sci­en­tists to make mod­i­fi­ca­tions to the genome with no vi­ral vec­tors, open­ing the door for "in­cred­i­ble" scal­a­bil­i­ty, cus­tomiza­tion and speed, the CEO ex­plained.
The third cat­e­go­ry is what von Maltzahn calls DNA gene writ­ers, in which they "de­liv­er an mR­NA that then codes for a pro­tein that grabs on­to the loop of DNA, takes it to the genome and au­tonomous­ly in­serts it, and that of­fers the po­ten­tial to al­low AAVs to be cures for ge­net­ic dis­eases in di­vid­ing cell types like the liv­er," he said.
The Se­ries C funds will be used to "ag­gres­sive­ly in­vest in the plat­form," move pro­grams to­ward the clin­ic, build up man­u­fac­tur­ing ca­pa­bil­i­ties, and ex­pand the rough­ly 200-per­son team. The first fo­cus will be on liv­er and rare ge­net­ic dis­ease, sick­le cell, and en­gi­neer­ing CAR-T cells "both out­side and in­side the body."
Von Maltzahn de­clined to com­ment on how soon those pro­grams might reach the clin­ic. And when asked if he's plan­ning a pub­lic de­but, he re­spond­ed: "No plans to go pub­lic in the near fu­ture."
"[What] fi­nanc­ings with the splashy head­lines… of­ten miss is just how much sci­en­tif­ic un­cer­tain­ty and courage and team­work and re­solve it takes to climb these kinds of moun­tains," he said. "We feel re­al­ly for­tu­nate to have the op­por­tu­ni­ty to build the com­pa­ny we've been dream­ing of."