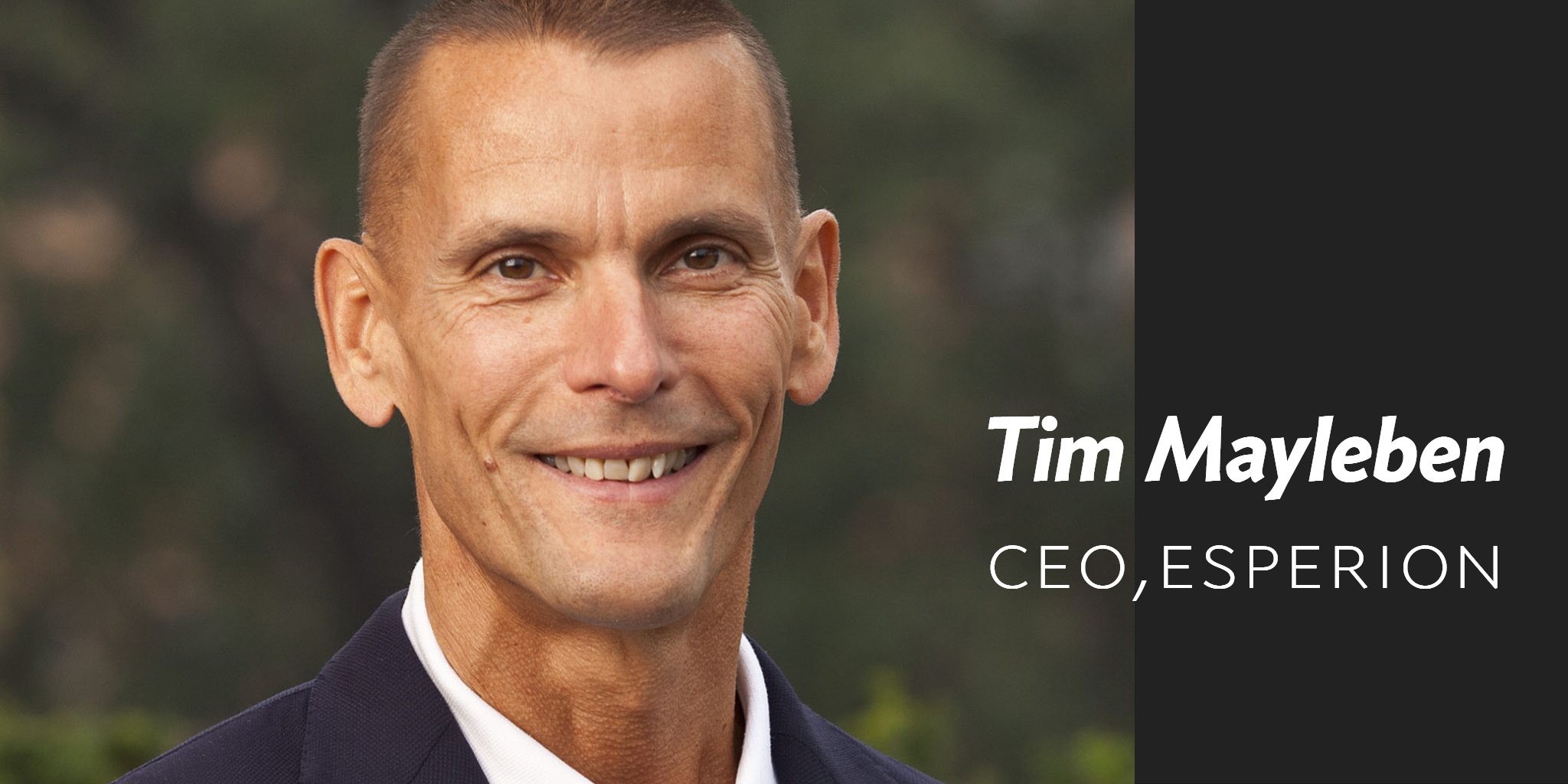 Flanked by ri­vals and skep­tics, Es­pe­ri­on flips pos­i­tive da­ta on first PhI­II for a po­ten­tial­ly game-chang­ing cho­les­terol pill
Es­pe­ri­on $ES­PR is rolling out its first pos­i­tive da­ta set from a slate of piv­otal late-stage stud­ies of its LDL-low­er­ing drug be­mpe­doic acid this morn­ing — one of the most close­ly fol­lowed pro­grams in the busi­ness.
Fac­ing a skep­ti­cal au­di­ence of pay­ers and ri­vals — which have al­ready shown they can do much, much bet­ter with the same tar­get — Es­pe­ri­on post­ed a 28% spread against a place­bo, with a 23% drop in LDL-c for the drug plus eze­tim­ibe against a 5% in­crease for pa­tients in the place­bo group.
In­ves­ti­ga­tors al­so tracked an­oth­er plus for statin in­tol­er­ant pa­tients, with a 32% drop in high-sen­si­tiv­i­ty C-re­ac­tive pro­tein, a mark­er for dam­ag­ing in­flam­ma­tion which can have se­ri­ous longterm con­se­quences for car­dio health.
"In both cas­es," CEO Tim Mayleben tells me as he set the stage for to­day's an­nounce­ment, "this study ex­ceed­ed ex­pec­ta­tions."
But is that enough?
It's all sta­tis­ti­cal­ly sig­nif­i­cant, giv­ing sup­port­ive an­a­lysts the da­ta they were look­ing for to cel­e­brate the first of 5 Phase III stud­ies due out by the fall, set­ting up a mar­ket­ing pitch to the FDA in Q1 2019. Based on the da­ta, there are good rea­sons to be­lieve that the biotech can come through with more pos­i­tive ef­fi­ca­cy da­ta and a clean bill of health on liv­er tox.
But there's a lot more in­volved here than demon­strat­ing that a new drug can beat out a place­bo. That's been done be­fore. Es­pe­ri­on has to con­vince every­one that its new LDL low­er­ing pill can suc­ceed where oth­er drugs — in­jecta­bles — with much bet­ter re­sults have fared poor­ly thus far. In the car­dio field, as Mer­ck demon­strat­ed with its re­cent de­ci­sion to jet­ti­son a CETP ther­a­py in the wake of a win against a place­bo, pos­i­tive da­ta is no guar­an­tee of suc­cess. It al­so has to be com­mer­cial­ly vi­able, able to con­vince the mar­ket that this drug can break in­to block­buster ter­ri­to­ry.
Be­mpe­doic acid in dif­fer­ent com­bi­na­tions has al­so scored high­er in mid-stage stud­ies. But Es­pe­ri­on de­signed this first, crit­i­cal study to add their drug af­ter a round of eze­tim­ibe, mim­ic­k­ing the re­al world en­vi­ron­ment where doc­tors will be look­ing to fol­low up on statin re­sis­tance af­ter first try­ing a gener­ic at a very, very low cost.
Mayleben has al­ready bro­ken the car­di­nal rule of drug de­vel­op­ment, nam­ing a price of about $9 to $10 a day — or in the $3,500 per year range — well ahead of a launch.
That just doesn't hap­pen in bio­phar­ma, where the vir­tu­al law of drug mar­ket­ing re­quires that the price be kept un­der lock­down un­til af­ter a mar­ket­ing OK comes through for a new drug — es­pe­cial­ly if de­vel­op­ers know per­fect­ly well what they will sell it for.
The Es­pe­ri­on CEO, though, can't play by those rules. He has to steer a course around PC­SK9 drugs from Re­gen­eron/Sanofi and Am­gen, which eas­i­ly outscore his ther­a­py on low­er­ing LDL. Mayleben's tar­get will be a wide range of pa­tients who need to see a big drop in LDL, but don't nec­es­sar­i­ly re­quire the axe PC­SK9 brings to the ta­ble — and who don't want any part of the $14,000 an­nu­al price tag at­tached that has spurred pay­ers to throw up a com­plex set of hur­dles to pre­vent wide­spread use.
That re­quires a will­ing­ness to up­set some ap­ple carts along the way. Stick­ing with the in­dus­try stan­dard here won't help the roll out he's plan­ning, with some an­a­lysts set­ting peak sales es­ti­mates deep in­to block­buster ter­rain.
"Why should this not be the way things are?" asks the CEO.
He cit­ed the out­cry that met Gilead when they priced their pi­o­neer­ing hep C cure at $84,000 as an ex­am­ple of what can go wrong.
"The is­sue was not just the price, but it was above ex­pec­ta­tions," he notes. Flag­ging the price and start­ing that dis­cus­sion well ahead of a launch just makes sense.
Mayleben adds: "I don't think I re­al­ized that we were set­ting any sort of prece­dent with what we were do­ing."
Es­pe­ri­on, though, doesn't have the lux­u­ry of a break­through drug, in the same way that the PC­SK9s or So­val­di were able to en­joy. To com­pete will take some dis­rup­tive rule break­ing.
And Mayleben plans to do just that.
There are 4 more piv­otal stud­ies to come. And Es­pe­ri­on is bring­ing on a chief com­mer­cial of­fi­cer soon to start lay­ing the foun­da­tion for a com­mer­cial wing. At some point, Mayleben isn't say­ing when, the com­pa­ny al­so wants to bring in com­mer­cial part­ners to help roll out a mass mar­ket ef­fort in ear­ly 2020. And then they'll still have to wait for car­dio out­comes da­ta in 2022.
The 2018 da­ta sea­son has be­gun for Es­pe­ri­on, and there's vir­tu­al­ly no wig­gle room in the course the biotech has to steer now.