Fledg­ling biotech Syn­tim­mune looks to take flight in the clin­ic with a new CEO and a slight­ly less vir­tu­al busi­ness mod­el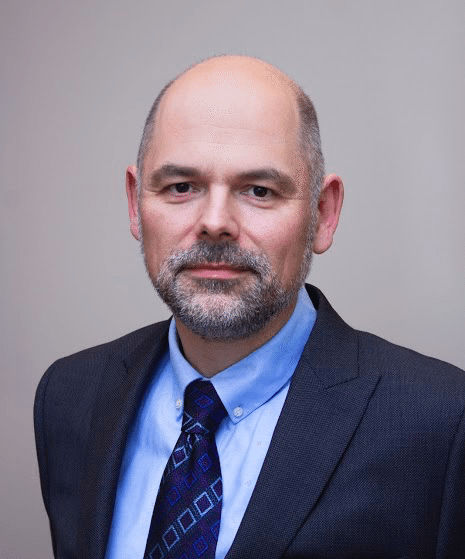 David de Graaf, Syn­tim­mune
Syn­tim­mune is still a large­ly un­teth­ered, vir­tu­al biotech with a tiny crew of staffers backed by a pla­toon of con­sul­tants. But to­day it's just a lit­tle less vir­tu­al and a lit­tle more fo­cused on build­ing a com­pa­ny.
David de Graaf, an ex­pe­ri­enced R&D vet, is leav­ing his role as a ven­ture part­ner at Ap­ple Tree and tak­ing the helm at the biotech, which is con­cen­trat­ing on ramp­ing up a slate of Phase Ib/IIa stud­ies for a pipeline of drugs tar­get­ing IgG-me­di­at­ed au­toim­mune dis­eases by block­ing FcRn-IgG in­ter­ac­tions. Burt Adel­man, for­mer R&D chief at Dyax, is join­ing the board. And the team will have an ex­tra $8 mil­lion in fresh fund­ing to get the clin­i­cal game un­der­way in earnest.
Syn­tim­mune was in­cor­po­rat­ed at the end of 2013, de Graaf tells me. It then in-li­censed the lead drug, SYNT001 and moved the com­pa­ny to the point where it's ready to make a lunge for proof-of-con­cept da­ta in dis­eases like lu­pus. Tech­ni­cal­ly, the com­pa­ny has been based in New York, where Lau­rence Blum­berg has been pri­mar­i­ly re­spon­si­ble for ad­vanc­ing the sci­en­tif­ic work of his broth­er, Har­vard's Richard Blum­berg.
"You have to be a bit of an oc­to­pus," says de Graaf about the vir­tu­al mold, "keep lots of bowls in the air and make sure it gets done."
De Graaf doesn't plan to rad­i­cal­ly change that, but he does have some tem­po­rary space that he plans to ex­change next year for a reg­u­lar lease in Cam­bridge, MA, not far from his New­ton home.
Not all of the five staffers — and grow­ing — will be teth­ered to the new of­fice, says de Graaf, who clear­ly en­joys the vir­tu­al mod­el of drug de­vel­op­ment. But it's a place to meet and or­ga­nize the grow­ing work at the com­pa­ny.