Flex Phar­ma's cramp study fails, shares plunge; FDA makes Egalet wait on pain drug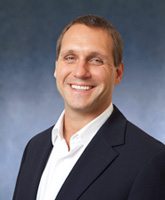 Christoph West­phal
Shares of Flex Phar­ma $FLKS took a nasty hit yes­ter­day as the biotech tried to ex­plain away a pre­lim­i­nary con­clu­sion that their lead drug, FLX-787, failed a study for pre­vent­ing leg cramps. If you ex­clude da­ta from one of the three sites you get a sig­nif­i­cant re­sult, said the biotech. That ar­gu­ment rarely fares well, and Christoph West­phal's com­pa­ny wasn't able to make much head­way against the neg­a­tive re­ac­tion.
Egalet $EGLT will have to wait a bit longer be­fore the FDA makes up its mind about its new pain med. The agency wants more time to re­view the ap­pli­ca­tion, says Egalet CEO Bob Radie, not un­ex­pect­ed for a ther­a­py that billed it­self as an abuse-de­ter­rent opi­oid. An FDA pan­el vot­ed 18 to 1 to back ap­proval for Ary­mo ER (mor­phine sul­fate). Said Radie: "The FDA in­di­cat­ed that they need more time as they have done with oth­er abuse-de­ter­rent opi­oid NDAs, and con­firmed that no ad­di­tion­al sci­en­tif­ic in­for­ma­tion or da­ta is need­ed for our ap­pli­ca­tion."
A refugee from No­var­tis's cell ther­a­py unit, now be­ing bro­ken up, has land­ed at the small French biotech Tx­Cell as VP of cell en­gi­neer­ing. Li Zhou had been a lab head at No­var­tis, where he worked on their CAR-T pro­grams.