Flex­ion nabs FDA OK for its po­ten­tial block­buster os­teoarthri­tis drug, trig­ger­ing new buy­out buzz
The buy­out buzz around Flex­ion $FLXN is spik­ing this week­end, af­ter the FDA came through with an ap­proval of its in­jectable drug for os­teoarthri­tis-re­lat­ed knee pain.
The agency's OK of Zil­ret­ta in­tro­duces a new pain ther­a­py at a time the feds are bend­ing over back­wards to fight a na­tion­wide opi­oid cri­sis. And at about $500 a shot, RBC — which is push­ing up the odds of an ac­qui­si­tion again — had mod­eled peak sales at just over the $1 bil­lion-a-year mark, which would qual­i­fy as a hot­ly sought af­ter block­buster.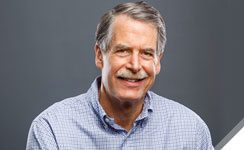 Mike Clay­man
There's been dead si­lence on the M&A front, though, since Fier­cePhar­ma re­port­ed back in March that Sanofi was in on­go­ing talks re­lat­ed to a po­ten­tial buy­out. Noth­ing has come of that, so far, but the ap­proval for a one-prod­uct com­pa­ny will on­ly sharp­en spec­u­la­tion about deal talks to come.
Fur­ther help­ing Flex­ion in max­i­miz­ing the val­ue of this prod­uct, the biotech was able to get re­cent da­ta demon­strat­ing how this drug, un­like steroids, won't cause a sud­den spike in blood sug­ar on­to the la­bel. As di­a­bet­ics are one of the prime groups like­ly to turn to this ther­a­py for the pro­gres­sive and in­cur­able con­di­tion, the FDA just helped give a big boost to their mar­ket­ing plans.
More than 4 mil­lion peo­ple suf­fer­ing from os­teoarthri­tis get these steroid shots, Flex­ion CEO Michael Clay­man told me re­cent­ly, and 20% of them have di­a­betes — about 800,000 pa­tients. Hav­ing some da­ta that il­lus­trates the dif­fer­en­ti­a­tion in the blood glu­cose pro­file — where hy­per­glycemia, even quick­ly flushed away as it is with steroids, is to be avoid­ed wher­ev­er pos­si­ble — could help per­suade vig­i­lant pay­ers to opt for a much more ex­pen­sive brand­ed ther­a­py.
Flex­ion's share price jumped 10% on Fri­day af­ter­noon, af­ter news of the ap­proval came through.
The Burling­ton, MA-based biotech's an­nounce­ment of the ap­proval in­cludes a range of en­dorse­ments from key opin­ion lead­ers in the field, which Flex­ion has been cul­ti­vat­ing for years now.
"As OA pro­gress­es, many pa­tients ex­pe­ri­ence in­tractable joint pain, which can ul­ti­mate­ly lead to the need for a to­tal joint re­place­ment," said John Rich­mond, med­ical di­rec­tor for net­work de­vel­op­ment, New Eng­land Bap­tist Hos­pi­tal. "As a re­sult, health­care providers are ea­ger for new, non-opi­oid ther­a­pies that may help pa­tients man­age their OA pain for ex­tend­ed pe­ri­ods of time. Zil­ret­ta gives us an im­por­tant new non-sur­gi­cal in­ter­ven­tion."