Floun­der­ing in the wake of an FDA ap­proval, Achao­gen makes a sec­ond round of deep cuts to stay alive
Suc­cess can be cost­ly in this busi­ness. Par­tial suc­cess can be a dis­as­ter.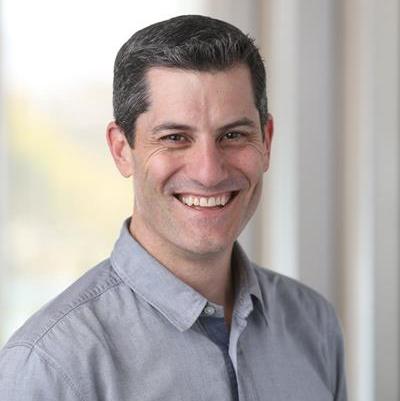 Blake Wise, CEO
Just 3 months af­ter Achao­gen ex­ecs took out the bud­get ax and whacked around a quar­ter of its work force, with its R&D chief, CSO and CFO leav­ing in the ex­o­dus, the CEO has to cut much more. The goal now is to slash over­all costs 35% to 40% at the an­tibi­otics de­vel­op­er while post­ing a 'for sale' sign in the win­dow as the com­pa­ny con­sid­ers all op­tions in a scram­ble to stay afloat.
Just days ago the com­pa­ny tapped Sil­i­con Val­ley Bank for $25 mil­lion avail­able un­der its loan agree­ment, with pro­vi­sions for main­tain­ing cash re­serves. And all signs in­di­cate that the biotech is in cri­sis mode.
The first cuts came a month af­ter the FDA ap­proved Zem­dri (pla­zomicin) for com­pli­cat­ed uri­nary tract in­fec­tions but re­ject­ed their pitch for blood­stream in­fec­tions — fol­low­ing a re­vamp of the Phase III af­ter on­ly a frac­tion of the planned pa­tient group was re­cruit­ed.
Difei Yang at Mizuho Se­cu­ri­ties called the re­struc­tur­ing a sur­prise for in­vestors, who were clear­ly not hap­py with the lat­est move to cut the bud­get. Achao­gen's suf­fer­ing stock $AKAO dropped 12% on Mon­day. Shares are down 71% from the be­gin­ning of this year — bad­ly dam­ag­ing its abil­i­ty to raise more cash through a stock sale.
Yang added that the move "sig­nals de­te­ri­o­rat­ing busi­ness con­di­tions as the com­pa­ny now has to lim­it the cru­cial in­vest­ment which could im­pact Zem­dri launch. As a re­sult, we ex­tend­ed the the launch up­take pe­ri­od from 5 to 8 years due to re­duced in­vest­ment."
Achao­gen flagged its sink­ing for­tunes in their Q2 re­port, not­ing doubts about their abil­i­ty to con­tin­ue as a "go­ing con­cern" af­ter rack­ing up a $470 mil­lion deficit, with about $100 mil­lion in cash and short-term in­vest­ments to op­er­ate with.
Over the past year we've seen plen­ty of ev­i­dence about the harsh busi­ness en­vi­ron­ment for new an­tibi­otics as No­var­tis joined the mi­gra­tion of Big Phar­ma out of the low mar­gin are­na. Cheap gener­ics still dom­i­nate the field, even as drug re­sis­tant in­fec­tions con­tin­ue to rise around the world. That leaves small biotechs on their own to han­dle com­mer­cial­iza­tion work with just one or two prod­ucts. It's not a pret­ty pic­ture.