Follicum, a peptide-focused virtual biotech company, was founded in 2011 out of a small research group at Lund University in Sweden. The company has two active drug projects: the lead candidate, FOL-005, developed to treat hair loss (alopecia), and the diabetes candidate, FOL-014.
The seemingly disjointed project combination can be explained by the biological connection between the two syndromes. Vascular impairment caused by hyperglycemia often leads to hair loss, which, therefore, becomes a sign of possible early-stage type 2 diabetes according to a recent publication.
As the company pushes its flagship hair loss treatment through Phase II clinical trials, FOL-014 is quickly moving through the preclinical hurdles and is expected to reach Phase I clinical trials in the beginning of 2020.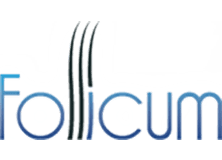 Alopecia affects millions of people worldwide and often causes both physical and mental suffering for both men and women. While hair loss is in focus when it comes to treating alopecia patients, the psychological effects that come as a result of the stigma associated with the disorder are often ignored. But these often pose a significant threat to the patients as studies have shown that individuals with alopecia run a higher risk of suicide. This amplifies the need for new treatments.
The most common treatments available today are minoxidil (Rogaine) and finasteride (Propecia). Minoxidil is an over-the-counter product for both men and women but only 1/3 of patients respond well to the treatment. Finasteride is a prescription medication for men only and 80% of patients respond to it, making it more effective but also associated with graver side effects, including low libido and erectile dysfunction.
Follicum's FOL-005, which is a synthetic peptide based on the human protein osteopontin, has thus far shown promising results in clinical trials. The candidate is developed to treat all individuals with alopecia and, as no side effects have been reported through Phase II testing, it is considered a potential "first-in-class" treatment, giving credence to the fact that it could become a strong competitor to minoxidil and finasteride.
A Phase IIa study was performed last year at the Charite Hospital in Berlin and the dermatology CRO bioskin in Hamburg tested the effects of FOL-005 on the scalp of alopecia patients by intradermal injections. This year the company will run another phase IIa trial optimizing the dose, dosing frequency, and treatment time using a newly developed topical formulation. The study is scheduled to begin late 2019.
In the meantime, the company will focus on finding a suitable development partner for FOL-005 that can take on Phase IIb and Phase III studies.
The success story that has been FOL-005 has led to Follicum's second project, FOL-014, which is geared toward finding a treatment for diabetes and some of its complications. The relationship between hair loss and diabetes is well documented, and Follicum has observed that their class of peptides is able to increase insulin production as well as protect pancreatic β-cells, which are typically destroyed by the immune system in type 1 diabetic patients. By preserving the function of the cells, insulin release can be maintained, and thus improve the body's capacity to delay the onset of type 1 diabetes.
The company also target type 2 diabetes where FOL-014, a spin-off of their FOL-005, has produced promising data so far. In vivo studies have shown that FOL-014 is able to increase insulin production at the same, or even higher, rate than a common GLP-1 receptor agonist, which are currently among the most common treatments for diabetes patients.
---
Diabetes affects close to 500 million people worldwide, and global prevalence among adults has almost doubled since 1980, from 4.3%t to 9% in 2014. These numbers are not expected to come down any time soon, which means the economic burden on society will only get worse.
According to the American Diabetes Association, global healthcare costs related to diabetes are estimated to double by 2030, reaching close to $2.5 trillion. Much of the cost is due to serious complications such as heart attack, stroke, nerve damage or kidney disease caused by the underlying inability of the diabetic patient to absorb sugar (glucose) from the blood and use it as energy to the surrounding cells of the body.
And that's where Follicum hopes to make an impact in a challenge to its competitors. The data retrieved thus far from FOL-014 suggests that the compound could be effective in greatly reducing such complications, something that drugs currently on the market are not able to do effectively. This could, therefore, have a substantial impact on the diabetes market.
Follicum has laid out a solid foundation for its diabetes project and has taken key steps to make sure the project continues to grow on stable footing. The project itself is run in collaboration with one of the world-leading diabetes research groups, Jan Nilsson's group based at Lund University's Diabetes Centre in Malmö.
Through that collaboration, Follicum has placed itself in good company with major pharma players such as Novo Nordisk, Pfizer, and Johnson & Johnson Innovation by joining the international diabetes consortium, LUDC-IRC, also based in Malmö. Moreover, in November 2018, the company proceeded to broaden its patent portfolio by submitting a new patent application to protect new aspects of its diabetes peptide class.
The fact that the company is part of LUDC-IRC gives Follicum — in addition to a definite seal of quality — access to a large network and validated diabetes models. Through its international network, Follicum has been given the opportunity to discuss how to tailor its research in the most optimal manner. This has resulted in a decision to differentiate itself from its competitors by focusing on the reduction of diabetes complications.
The company aims to out-license the candidate during preclinical phase/Phase I at the latest.
One of the biggest challenges Follicum faces is being able to secure financing to advance its projects according to plan. Just recently, the company raised 15 MSEK through warrants associated with a rights issue from 2018. According to the virtually-led Follicum, who contracts various specialists on a need-by-need basis, the money raised will allow the company to maintain sufficient pace in both projects and to advance business development activities.
Further capital will likely be necessary, nonetheless, to accommodate the commencement of the phase IIa study involving a topical formulation for FOL-005.
Regardless of the structure of the business model, the biggest risk within pharmaceutical development is the inherent insecurity of the projects: there is simply no way to predict with certainty if a study will achieve positive results. Thus, by taking its main candidate FOL-005 through another clinical study, Follicum is taking a risk. However, as there is positive Phase II data on the injected version of the candidate, the follow-up study with the topical formulation presents significantly lower risks than an average Phase II study. In addition, the topical candidate recently showed promising results in an in vivo-model. Hence, the upcoming clinical study is likely to pay off in the long run if the company is able to catch the attention of potential out-licensing partner, as Follicum currently lacks clinical data on the final product.
Overall, Follicum seems to be in good position to out-license FOL-005, as competition within hair growth is limited, making the company's innovative approach a good base for a future partnership.
Follicum has been trading its shares on the Spotlight Stock Market (ticker: FOLLI) since the end of 2014. During that period Follicum has been able to reach all milestones within the communicated budget and time, which shows that the company has the capacity to manage its peptide-based projects efficiently and signals that the company is in a strong position to move forward.
A full status report on Follicum by BioStock can be viewed here.
 Image credit: Shutterstock