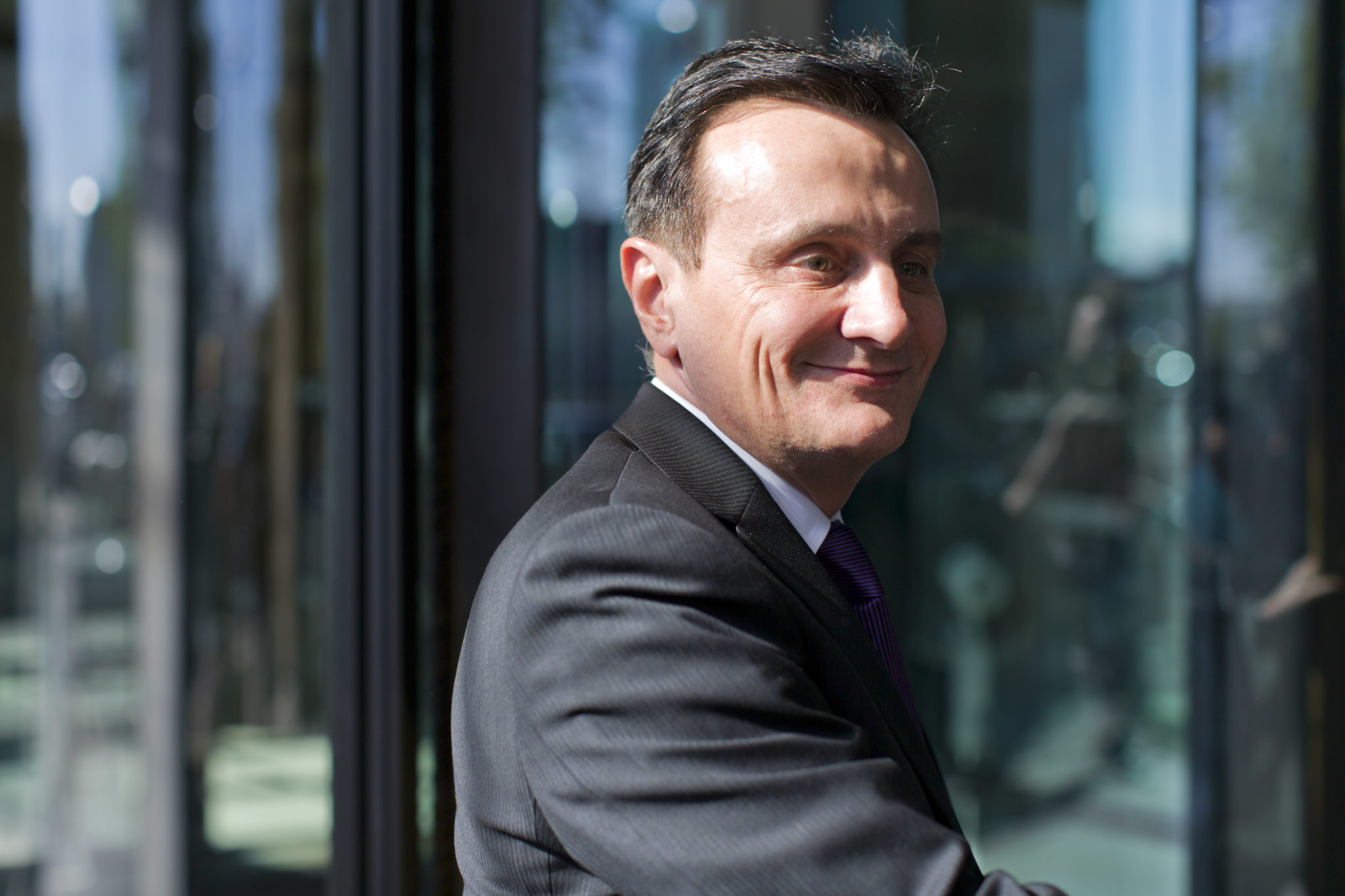 Fol­low­ing PhI­II break­down, As­traZeneca cruis­es to­ward an FDA de­ci­sion for its BTK block­buster hope­ful acal­abru­ti­nib
Just when As­traZeneca would pre­fer to turn away from its Phase III break­down with dur­val­um­ab and treme­li­mum­ab, along comes acal­abru­ti­nib.
Yes­ter­day, their BTK in­hibitor was grant­ed a break­through ther­a­py des­ig­na­tion at the FDA, and reg­u­la­tors im­me­di­ate­ly backed it up to­day with a pri­or­i­ty re­view des­ig­na­tion that will speed up the over­sight process and quite like­ly of­fer an­oth­er can­cer drug ap­proval some­time in Jan­u­ary 2018.
Peak sales es­ti­mates for this drug scrape the $1 bil­lion mark — earn­ing it a spot on the top 10 or­phan drugs in the late-stage pipeline, ac­cord­ing to Eval­u­atePhar­ma stats for 2022 — which would make it a valu­able ad­di­tion to the port­fo­lio.
As­traZeneca paid $4 bil­lion to buy a ma­jor­i­ty stake in Ac­er­ta less than 2 years ago just so the phar­ma gi­ant could land this drug. At the time, CEO Pas­cal So­ri­ot con­fi­dent­ly pre­dict­ed that the drug was a $5 bil­lion an­nu­al earn­er in the mak­ing. And he was hap­py to say that would be on top of the $45 bil­lion in 2023 rev­enue he had promised in­vestors in his cam­paign to fend off a buy­out at­tempt by Pfiz­er.
Af­ter a se­ries of prat­falls in the clin­ic, though, it's un­like­ly any­one in the com­pa­ny would be so bold with pre­dic­tions like that again. Nev­er­the­less, acal­abru­ti­nib re­mains a key part of its late-stage pipeline, and one of its best bet for some near-term good news on the drug ap­proval front.
As­traZeneca lined up this ap­pli­ca­tion with Phase II da­ta as a sec­ond-line ther­a­py for re­lapsed/re­frac­to­ry man­tle cell lym­phoma, in keep­ing with the fast-for­ward strat­e­gy to ac­cel­er­at­ed ap­provals that the FDA has been en­cour­ag­ing.
As­traZeneca has pushed ahead on a slate of can­cer drugs in some big fields, mak­ing this its one ma­jor bright spot as the com­pa­ny con­tin­ues the years-long pur­suit of a turn­around. Lyn­parza was the first PARP ap­proved, and has moved along with sig­nif­i­cant new da­ta over the last year. The phar­ma gi­ant has built up some megablock­buster hopes for Tagris­so as well as Imfinzi (dur­val­um­ab) on the PD-L1 side.
Pas­cal So­ri­ot's big bet on leap­ing ahead on the check­point front with com­bos has run in­to a brick wall, for now, but the com­pa­ny re­tains block­buster hopes that it can be turned around. Adding acal­abru­ti­nib and go­ing af­ter the Im­bru­vi­ca (ibru­ti­nib) fran­chise — the big can­cer drug from J&J and Ab­b­Vie, would be a big help — and a wel­come dis­trac­tion.
Ac­er­ta CEO Flavia Borelli­ni said: "We be­lieve acal­abru­ti­nib has the po­ten­tial to be a very im­por­tant treat­ment op­tion for pa­tients with this life-threat­en­ing blood can­cer. The FDA's NDA ac­cep­tance ex­em­pli­fies our progress in the acal­abru­ti­nib de­vel­op­ment pro­gramme and con­tin­ues our mo­men­tum as we seek to trans­form care for peo­ple with haema­to­log­ic ma­lig­nan­cies."
---
Im­age: Pas­cal So­ri­ot AP Im­ages