For 3rd time, the FDA and its new com­mis­sion­er dropped safe­ty is­sues and tri­al de­mands, clear­ing the path for snubbed ther­a­py
Ther­a­peu­tic­sMD $TXMD was slammed on May 8 when the FDA for­mal­ly re­ject­ed its ap­pli­ca­tion for a vagi­nal pain med­i­cine dubbed TX-004HR. Reg­u­la­tors want­ed more safe­ty da­ta, which would have re­quired a new study and years more work.
Then, one day lat­er, Scott Got­tlieb won con­fir­ma­tion as the new com­mis­sion­er of the FDA, and that may have made a huge dif­fer­ence in the biotech's for­tunes.
This morn­ing Ther­a­peu­tic­sMD, which had said it would ap­peal the de­ci­sion, says the FDA has re­lin­quished its de­mands and will al­low them to re­sub­mit their ap­pli­ca­tion in a mat­ter of weeks. In­stead of a pre-ap­proval study, reg­u­la­tors say they will now be sat­is­fied with a post-ap­proval tri­al.
The biotech's stock rock­et­ed up 116%.
Once rare, these sud­den about-faces by the FDA have be­come al­most rou­tine this year, with Ther­a­peu­tic­sMD lin­ing up as one of three com­pa­nies to win a huge re­prieve — sig­nal­ing a much more tol­er­ant at­ti­tude at the FDA in light of Pres­i­dent Don­ald Trump's man­date to push more drug ap­provals faster as a way of bring­ing down phar­ma costs in the US.
All three had ap­pli­ca­tions re­ject­ed be­fore Got­tlieb's ar­rival.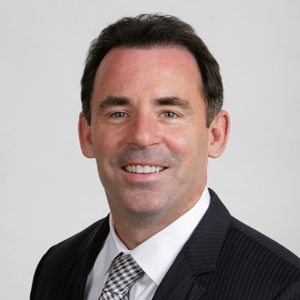 Robert Finizio
Am­i­cus Ther­a­peu­tics got this trend start­ed in Ju­ly — two months af­ter Got­tlieb took the head of­fice — when the FDA dropped its de­mand for a safe­ty study of its Fab­ry dis­ease drug mi­gala­s­tat, which bat­tered the biotech's shares. In a fol­low-up, the FDA put the drug on its fast track pro­gram to speed up the new re­view.
Four months af­ter Got­tlieb showed up at his new of­fice at the FDA, Eli Lil­ly an­nounced that the FDA had re­versed course on its block­buster ap­pli­ca­tion for baric­i­tinib, al­so re­ject­ed on safe­ty grounds. As Lil­ly told me at the time:
The FDA has grant­ed us the op­por­tu­ni­ty to file our re­sub­mis­sion pack­age with­out a new clin­i­cal study.
Ther­a­peu­tic­sMD makes three, sig­nal­ing that the agency's old stan­dards on safe­ty have clear­ly been down­grad­ed. While the agency has not been re­luc­tant to spurn new drug ap­pli­ca­tions, a new day has dawned on where the agency draws the line on safe­ty sig­nals. And that has ma­jor im­pli­ca­tions for drug de­vel­op­ers har­ried by ques­tions of safe­ty is­sues.
I asked Got­tlieb about the agency's safe­ty stan­dards and a re­sponse to this sto­ry, but me­dia con­tacts at the FDA did not im­me­di­ate­ly re­spond.
While Am­i­cus and Eli Lil­ly both made cas­es for lead­ing ther­a­pies in their pipelines, Ther­a­peu­tic­sMD has been seek­ing an ap­proval for a me-too drug that will go up against oth­er well es­tab­lished ther­a­pies. Reg­u­la­tors had ob­ject­ed to the 12 weeks of safe­ty da­ta pro­vid­ed in the ap­pli­ca­tion, say­ing they want­ed 12 months of re­sults. But now they have been over­ruled.
An­oth­er con­sid­er­a­tion: If any of these drugs now be­ing helped to­ward the mar­ket back­fire and hurt pa­tients in un­ex­pect­ed ways, the FDA and Got­tlieb will have plen­ty of ex­plain­ing to do.
"We ap­pre­ci­ate the hard work and col­lab­o­ra­tive ef­fort by the FDA in mov­ing TX-004HR one step clos­er to ap­proval," said Ther­a­peu­tic­sMD CEO Robert Finizio. "We are ex­treme­ly pleased with the FDA's po­si­tion that an ad­di­tion­al pre-ap­proval safe­ty study is no longer nec­es­sary for the re­sub­mis­sion of the NDA for TX-004HR."