For­mer biotech an­a­lyst Ja­son Napo­dano sen­tenced to a short stretch in a fed­er­al prison for se­cu­ri­ties fraud
For­mer biotech an­a­lyst Ja­son Napo­dano will be spend­ing this fall in a fed­er­al pen­i­ten­tiary.
Af­ter set­tling up with the SEC last year on a slate of charges that he had cooked up a scheme to make a small amount of mon­ey by trad­ing pen­ny stocks us­ing in­sid­er in­for­ma­tion — while ly­ing about not hav­ing any in­ter­est in the stocks he cov­ered as a se­nior biotech an­a­lyst for Za­cks Cap­i­tal — a fed­er­al judge in Chica­go has sen­tenced him to a short, 4-month stretch in prison based on his guilty plea to one count of se­cu­ri­ties fraud.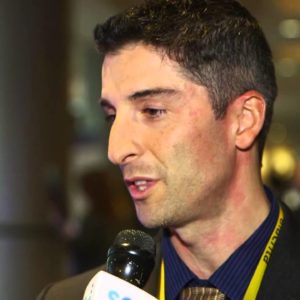 Ja­son Napo­dano
The prison sen­tence will be fol­lowed by a year on pro­ba­tion, with the first four months on house con­fine­ment.
The judge rec­om­mend­ed that he be im­pris­oned in the medi­um-se­cu­ri­ty fed­er­al pen­i­ten­tiary in Otisville, NY, un­der or­ders to sur­ren­der by 2pm on Au­gust 7.
The US At­tor­ney's Of­fice in Chica­go had al­leged that Napo­dano man­aged to glean $143,865.48 from the in­sid­er trad­ing scheme, a col­lec­tion of most­ly two-bit trades. That was the same amount he agreed to pay — along­side a sim­i­lar amount for a fine — in set­tling with the SEC. Napo­dano was charged along­side Bi­lal Bas­rai, a bro­ker at LB­MZ Se­cu­ri­ties (for­mer­ly Za­cks & Com­pa­ny), who pros­e­cu­tors said opt­ed to co­op­er­ate in the case.
Napo­dano is barred from meet­ing or com­mu­ni­cat­ing with Bas­rai, ac­cord­ing to the sen­tenc­ing state­ment.
An­oth­er LB­MZ ex­ec, Bryce Stir­ton, al­so set­tled the SEC in­sid­er trad­ing charges af­ter agree­ing to give up a lit­tle more than $2,000, plus pay a sim­i­lar fine.
Napo­dano spe­cial­ized in cov­er­ing biotech pen­ny stocks, a fa­vorite of the day­trad­er crowd dream­ing of a big score. Well known in cer­tain cir­cles, and quot­ed on oc­ca­sion by some ob­servers, Napo­dano has agreed to stay out of the an­a­lyst game.