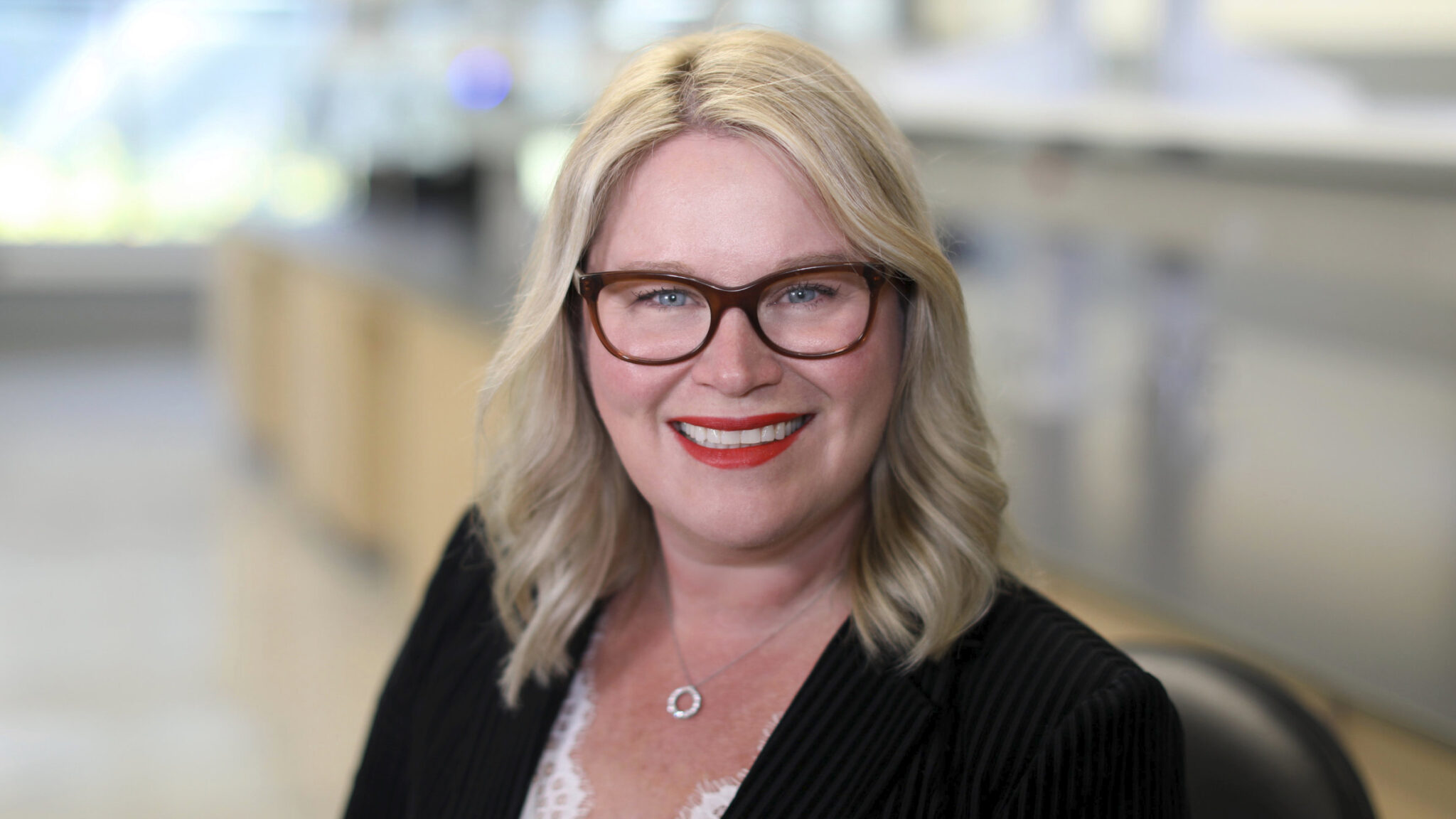 Nancy Whiting, Recludix CEO
For­mer Blue­print vets take their new biotech out of stealth, with STAT3 in their sights
A new biotech go­ing af­ter STAT mu­ta­tions through a pre­vi­ous­ly un­drug­gable tar­get emerged from stealth and se­cured its first fundraise Mon­day, in­tro­duc­ing its fresh­ly mint­ed CEO in the process.
Re­cludix Phar­ma, a San Diego biotech launched by a found­ing team of Blue­print Med­i­cines vets, pulled in a $60 mil­lion Se­ries A on Mon­day, promis­ing in­vestors a path to the holy grail STAT3 mu­ta­tion through what's called the SH2 do­main. Tak­ing over as chief ex­ec­u­tive is Nan­cy Whit­ing, ar­riv­ing af­ter a 15-year run at Seagen that saw her run cor­po­rate strat­e­gy and late-stage de­vel­op­ment at var­i­ous points.
In­vestors in the round in­clud­ed NEA, West­lake Vil­lage BioPart­ners, and Ac­cess In­dus­tries.
Re­cludix's founders had worked to­geth­er be­fore Blue­print, but came to­geth­er to de­vel­op the biotech's "ki­nome scan" tech­nol­o­gy and ap­ply it to drug dis­cov­ery, Whit­ing told End­points News. Led by Blue­print sci­en­tif­ic founder Nick Ly­don, the group thought it could use a sim­i­lar tech­nol­o­gy while in­te­grat­ing a new se­lec­tiv­i­ty tool and en­cod­ed DNA li­braries, al­low­ing for much deep­er analy­ses.
Whit­ing said the process is an it­er­a­tive de­sign, al­low­ing the biotech to de­cide where and how ex­act­ly to mod­i­fy dif­fer­ent mol­e­cules. The team can screen any­where from one mil­lion to one bil­lion mol­e­cules at once, she said.
Thus Re­cludix was birthed, ini­tial­ly get­ting off the ground in De­cem­ber 2019. The com­pa­ny's main fo­cus is de­vel­op­ing SH2 do­main in­hibitors, found in a group of about 120 dif­fer­ent hu­man pro­teins. Re­searchers have pre­vi­ous­ly pegged the do­main as a "re­al­ly good tar­get to drug," Whit­ing said, but faced some chal­lenges along the way.
"It's kind of a flat pro­tein, there's not a lot of nooks and cran­nies for a drug to find in­side and hook in­to," Whit­ing said in an in­ter­view.
Chief among the pro­teins im­pli­cat­ed by SH2 is the STAT fam­i­ly, which in­cludes the STAT3 can­cer mu­ta­tion long con­sid­ered a holy grail tar­get — Whit­ing said 70% of all can­cers have that STAT3 mu­ta­tion. But Re­cludix will al­so spend time look­ing at oth­er in­flam­ma­to­ry and au­toim­mune dis­eases where STAT might prove im­por­tant, she stressed.
Re­cludix is launch­ing with three dis­cov­ery pro­grams, two of which are planned to tar­get STAT3 and STAT6. The third can­di­date will be de­vel­oped for a non-STAT tar­get, but Whit­ing isn't re­veal­ing much more at this point. While she not­ed the STAT can­di­dates are in the lead op­ti­miza­tion phase, they're not quite ready for INDs.
The CEO al­so said the Se­ries A like­ly won't be enough to get the pro­grams in­to the clin­ic and that Re­cludix isn't dis­clos­ing how much run­way this raise will give.
Ini­tial­ly, though, the goal will be de­vel­op­ing oral­ly avail­able com­pounds for these tough-to-treat dis­eases. Re­cludix's plan is to start in lat­er-line pa­tients whose can­cers have pro­gressed on the stan­dard of care, but it's still too ear­ly to make any sweep­ing con­clu­sions.
Though it's tack­ling STAT through SH2, Re­cludix will join a slate of biotechs try­ing to solve the holy grail puz­zle. The Hous­ton start­up Tvar­di nabbed a $74 mil­lion Se­ries B back in June to ad­vance its STAT3 ef­forts, and the Sanofi-part­nered Kymera and Medicxi's Jan­pix, now part of Centes­sa, are un­der­tak­ing sim­i­lar projects.