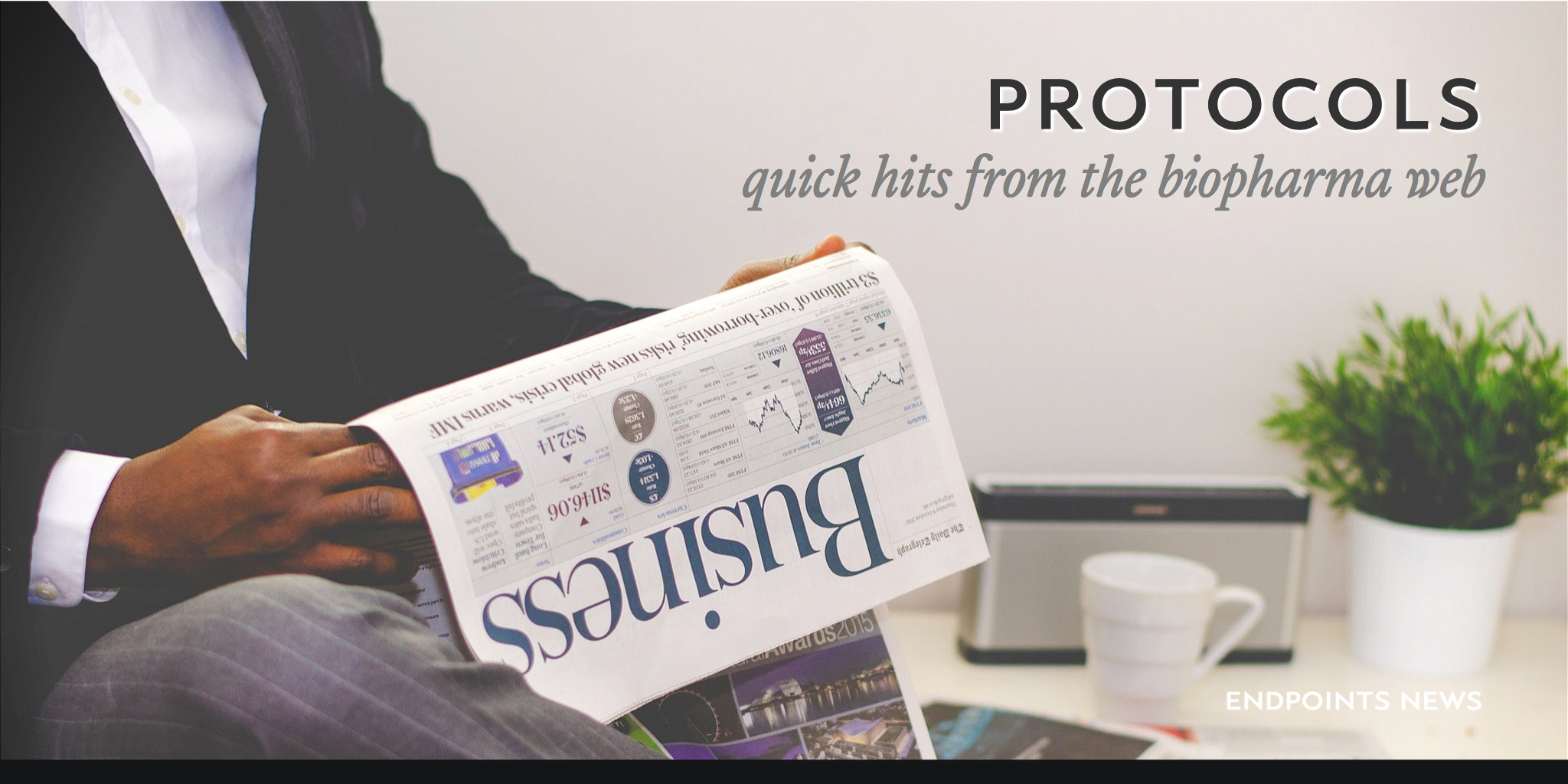 Found­ing NewLink CEO Charles Link is out; Chi-Med lines up two more drug fil­ings
→ Four years ago NewLink's shares were rid­ing high on the promise of IDO in on­col­o­gy, trad­ing at more than $50 a share. But as en­thu­si­asm for the field plum­met­ed on the back of some key set­backs, so did the stock. And to­day — with the mar­ket cap sit­ting at $59 mil­lion and the stock open­ing at $1.59 — their found­ing CEO, Charles Link, has hit the ex­it. The biotech will be head­ed by a com­mit­tee dur­ing the tran­si­tion, with CFO Carl Lan­gren join­ing CMO Eu­gene Kennedy, gen­er­al coun­sel Brad Pow­ers and Lori Law­ley, the VP of fi­nance.
→ Hutchi­son Chi­na MediTech, bet­ter known as Chi-Med, has lined up two more reg­u­la­to­ry fil­ings as it notes its first small amount of sales rev­enue for its on­ly ap­proved ther­a­py — Elu­nate.
→ Cam­bridge, Mass­a­chu­setts-based Mo­men­ta Phar­ma­ceu­ti­cals has been grant­ed Fast Track des­ig­na­tion by the FDA for their IgG1 mon­o­clon­al an­ti­body, M281. The an­ti­body is de­signed to tar­get FcRn, in he­molyt­ic dis­ease of the fe­tus and new­born (HDFN) — a se­ri­ous blood dis­or­der in a fe­tus or new­born that oc­curs when red cell in­com­pat­i­bil­i­ty ex­ists be­tween the blood types of moth­er and ba­by.
In ad­di­tion, "the Unit­ed States Adopt­ed Names Coun­cil (US­AN) along with the World Health Or­ga­ni­za­tion (WHO) In­ter­na­tion­al Non­pro­pri­etary Names Ex­pert Com­mit­tee, has adopt­ed nipocal­imab as the gener­ic drug name for M281."