France's Sanofi con­tributes €10M to the restora­tion of Notre Dame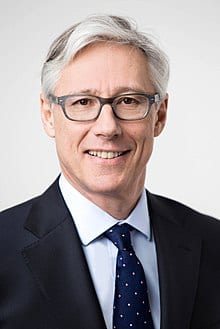 Olivi­er Brandi­court
Paris-based Sanofi is chip­ping in to the swelling fund to re­store Notre Dame af­ter a fire gut­ted much of the land­mark struc­ture.
In back-to-back Tweets the com­pa­ny and its French CEO ex­pressed their sad­ness for the cat­a­stro­phe and pledged 10 mil­lion eu­ros to the re­con­struc­tion of the 800-year-old struc­ture. And CEO Olivi­er Brandi­court used their so­cial me­dia chan­nel to ex­press his own thumbs up for the move.
"#NotreDame has sur­vived through the cen­turies. We can be proud that our com­pa­ny is par­tic­i­pat­ing in its restora­tion for fu­ture gen­er­a­tions." Olivi­er Brandi­court, Sanofi CEO

— Sanofi (@sanofi) April 17, 2019
So­cial me­dia chan­nels like Twit­ter, though, can be a rough place to an­nounce any­thing, as Reuters notes that the rush of con­tri­bu­tions from French com­pa­nies and bil­lion­aires trig­gered a quick, bit­ter re­ac­tion by some who ques­tioned why they would all rush in for Notre Dame, while oth­er caus­es and projects lan­guish. Sanofi was not ex­empt from the crit­i­cism.