Fra­zier boosts next pure-play biotech fund to $419M, read­ies new bets for a prac­ticed strat­e­gy
Jamie Top­per Fra­zier Health­care Part­ners
---
The mon­ey in biotech keeps get­ting big­ger.
Af­ter Fra­zier Health­care Part­ners closed its first ded­i­cat­ed biotech fund with $262 mil­lion al­most ex­act­ly two years ago, man­ag­ing gen­er­al part­ner Jamie Top­per and his crew of VC spe­cial­ists went af­ter some 16 to 18 new biotech in­vest­ments, hew­ing to the start­up rounds that are their sweet spot — and which ac­counts for the bulk of the cash.
Now, they're get­ting start­ed on their next pure-play fund with $419 mil­lion, giv­ing them sub­stan­tial­ly more mon­ey to bet on about the same num­ber of biotechs as be­fore.
"It's our po­si­tion that the small­er funds tend to do bet­ter and I think his­tor­i­cal­ly that is true," Top­per tells me. He thinks $400 mil­lion or so will do nice­ly at stay­ing man­age­able. But they al­so want to stack up well against the com­pe­ti­tion, and these days that calls for tak­ing a big­ger share of the eq­ui­ty in the port­fo­lio com­pa­nies they're back­ing.
In Top­per's view there are three key trends that dri­ve their in­vest­ment strat­e­gy.
Reg­u­la­to­ry is­sues are big, and while biotech re­mains one of the most heav­i­ly reg­u­lat­ed in­dus­tries in the world, the en­vi­ron­ment now — es­pe­cial­ly for on­col­o­gy and an­tibi­otics — is "in one of the most fa­vor­able spots it's ever been in."
Phar­ma has just as big an ap­petite as ever for tru­ly nov­el meds, so the fo­cus re­mains on those com­pa­nies look­ing to break new ground and get in­to the hands of the com­mer­cial groups that need them the most.
Drug pric­ing pres­sures con­tin­ue to grow, which is just an­oth­er rea­son to stick with the game chang­ers out there, where pay­ers are go­ing to be less like­ly to ex­pe­ri­ence stick­er shock.
It's no sur­prise, then, to find Fra­zier part­ners lean­ing to­ward new drugs for can­cer and rare dis­eases, which fig­ure promi­nent­ly at the front of the food chain in biotech. They're ac­tive in GI dis­eases and the liv­er, look­ing to score on the bets be­ing made on new NASH drugs. And when they can find the right ex­pe­ri­enced play­ers in CNS — as they did with the crew at Nau­rex spin-out Aptinyx — they'll tread in that high-risk are­na as well.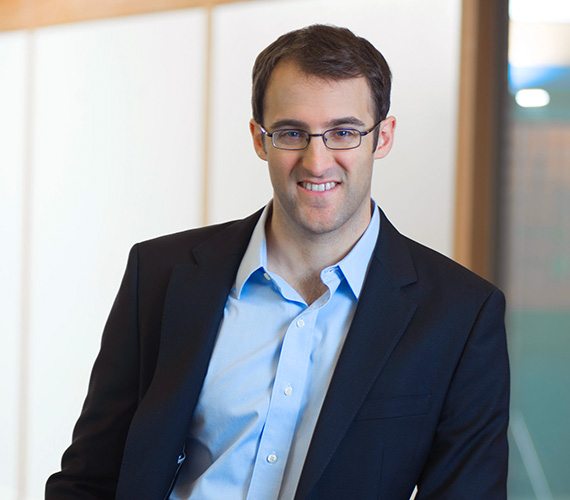 Dan Estes
For Fra­zier, a good re­la­tion­ship can be the key to a hap­py in­vest­ment. And they're able to reach out from of­fices in the Bay Area, Boston and San Diego to make that hap­pen with some of the most ex­pe­ri­enced play­ers in drug de­vel­op­ment.
"Half of what we do as a health­care VC is tal­ent re­cruit­ment," he says. "Tal­ent is key."
It's al­so key in the VC. Dan Estes has been pro­mot­ed to full part­ner at Fra­zier to shoul­der a big­ger part of the load this time, and Top­per says he'll make a cou­ple of new hires to broad­en the ded­i­cat­ed biotech group a lit­tle more.
Af­ter rais­ing more than $3 bil­lion in ven­ture mon­ey over the years, Fra­zier's VCs have the lux­u­ry of work­ing with many of the re­peat en­tre­pre­neurs in the pack who have al­ready made mon­ey for the group. And they're not too con­cerned about lo­ca­tion — they've gone to the Mid­west and Eu­rope when the com­pa­ny is right.
If it all lines up, Fra­zier will come to you.