Fra­zier clos­es 12th fund in 30 years, with $617M to bet on cell/gene ther­a­py, Big Phar­ma spin­offs and more
The team at Fra­zier Health­care did a num­ber of deals that ex­em­pli­fied its wide-rang­ing strat­e­gy in 2019: Tachi Ya­ma­da worked with gene ther­a­py pi­o­neer Jim Wil­son to launch Pas­sage Bio; Mike Gal­latin sold Mavuphar­ma and its STING-tar­get­ed small mol­e­cule to Ab­b­Vie; and Bhaskar Chaud­huri flipped Ar­cutis to an IPO just months af­ter in­tro­duc­ing it to the world via a crossover round close to $100 mil­lion. They're now kick­ing off 2020 with a new, big­ger fund that will give them fire­pow­er to do more.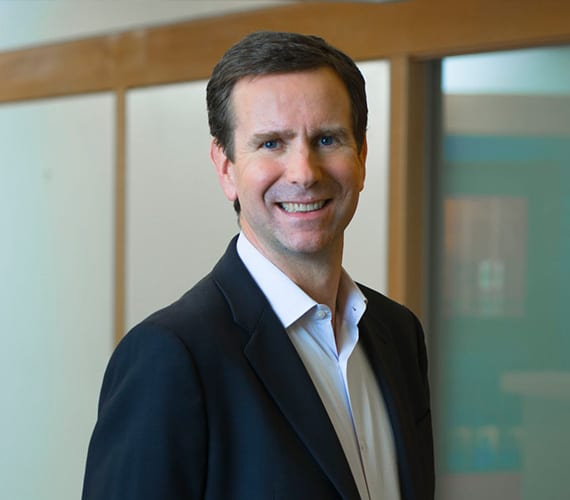 Patrick Heron Fra­zier
At $617 mil­lion, Fund X is "fair­ly dra­mat­i­cal­ly" big­ger than their last fund, said man­ag­ing part­ner Patrick Heron.
"We're in­creas­ing­ly go­ing af­ter new ther­a­peu­tic modal­i­ties like gene ther­a­py, cell ther­a­py, neoanti­gens and be­cause those need sig­nif­i­cant man­u­fac­tur­ing and CMC in­vest­ment or in­vest­ing more dol­lars per com­pa­ny," he told End­points News.
He sees Fra­zier pour­ing around $40 mil­lion in­to each com­pa­ny — sup­port­ing them through every stage, whether it's helped with the launch or joined through a lat­er syn­di­cate — though that could vary if, say, they sell a com­pa­ny right af­ter Se­ries A. By that es­ti­mate, the new fund could touch any­where from 15 to 25 biotechs.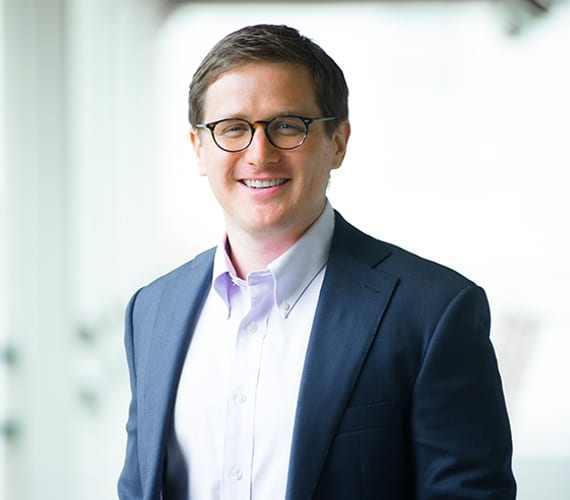 Jamie Brush
About a third of the port­fo­lio is re­served for home­grown star­tups, an­oth­er 15% to 25% for pub­lic se­cu­ri­ties, and the rest is in-be­tween.
Heron is one of three lead­ing the fund; he's joined by man­ag­ing part­ner James Top­per and Dan Estes, who's just been pro­mot­ed to gen­er­al part­ner. Al­so in­volved will be Jamie Brush, new­ly made part­ner af­ter spear­head­ing in­vest­ments in pub­lic se­cu­ri­ties for the past three years.
Fra­zier is hap­py to both cre­ate and syn­di­cate with its "ven­ture brethren," Heron added, cit­ing Or­biMed as a friend.
The con­gre­ga­tion has grown ex­po­nen­tial­ly since Fra­zier first put its feet down three decades ago.
"When I start­ed at Fra­zier, there were prob­a­bly 10 to 15 life sci­ences fo­cused VC funds," said Heron, who's just cel­e­brat­ed his 20th year at the firm, "and now there's prob­a­bly 100."
It gives Fra­zier a lengthy track record to boast — which can be par­tic­u­lar­ly help­ful when they pitch big­ger play­ers on biotech spin­offs such as Phath­om Phar­ma­ceu­ti­cals, now de­vel­op­ing one of Take­da's GI drugs.
"Phar­ma com­pa­nies have be­come more re­cep­tive to that when they see sub­stan­tial val­ue ac­cru­al to them," Heron said. "And it's pub­lic now: Take­da owns prob­a­bly about $200 mil­lion worth of stock in Phath­om, and so they are ba­si­cal­ly de­riv­ing a lot of eco­nom­ic val­ue from the part­ner­ship, and what they're al­so fo­cused on is the qual­i­ty of teams we can put around their as­set such that the pro­gram will reach the clin­ic and ben­e­fit pa­tients."
Two for­mer Cel­gene ex­ecs from the glob­al in­flam­ma­tion and im­munol­o­gy fran­chise have been re­cruit­ed to the C-suite at Phath­om, in­clud­ing CEO Ter­rie Cur­ran and CCO Mar­tin Gilli­gan.
De­spite the lack of big check M&A at the be­gin­ning of the year and an elec­tion loom­ing in No­vem­ber, Heron re­mains op­ti­mistic as their deal flow has been in line with the ex­pec­ta­tion of 2 to 3 sales per year. And the same goes for IPO.
"I think you will see a lot of com­pa­nies sort of back­ing up the truck and load­ing up with as much cap­i­tal as they can, with prob­a­bly less ro­bust ac­tiv­i­ty in the sec­ond half of the year," he said.