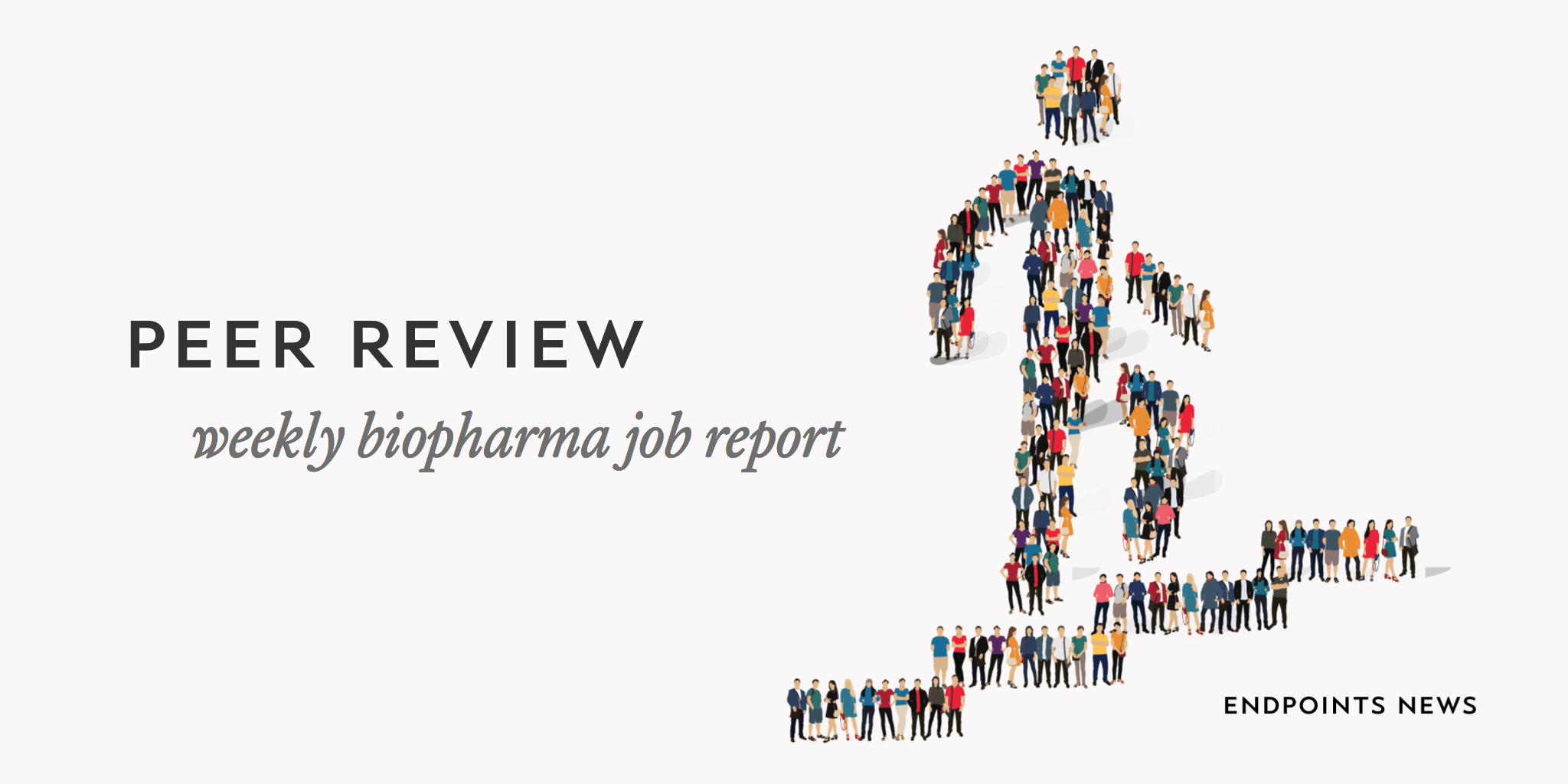 Fred Aslan re­turns to biotech as pres­i­dent of Vi­vid­ion; Zai Lab scoops Por­to­la's Tao Fu to spear­head US op­er­a­tions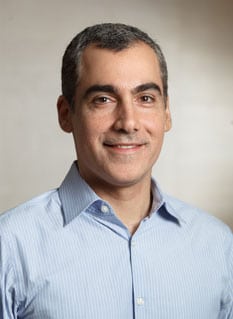 Fred Aslan
→ Af­ter a stint as CEO of a med­ical de­vice com­pa­ny, Re­cep­tos co-founder and Ven­rock alum Fred Aslan is back in the drug de­vel­op­ment busi­ness. As pres­i­dent and chief busi­ness of­fi­cer of Vi­vid­ion Ther­a­peu­tics, he will play a cru­cial role in en­gi­neer­ing deals to fi­nance the mul­ti­ple ap­pli­ca­tions of Vi­vid­ion's syn­thet­ic and pro­teom­ic chem­istry plat­forms, which has al­ready scored a big col­lab­o­ra­tion with Cel­gene. Vi­vid­ion has al­so wooed Lar­ry Burgess — long­time ex­ec at Ar­ray Bio­phar­ma — to be­come its head of chem­istry.
→ Re­mem­ber when Tao Fu qui­et­ly re­signed from his post as chief com­mer­cial and busi­ness at Por­to­la? It turns out he was prep­ping a move to Zai Lab $ZLAB, where he's been ap­point­ed pres­i­dent and COO with re­spon­si­bil­i­ty on every­thing from busi­ness de­vel­op­ment to man­u­fac­tur­ing. The Shang­hai-based biotech likes his US ex­pe­ri­ence — ac­crued over years of work­ing for J&J and Bris­tol-My­ers Squibb — which will come in­to play as they open up their US head­quar­ters around his of­fice in San Fran­cis­co.
→ Wern­er Cautreels, the long­time CEO at Se­lec­ta Bio­sciences $SELB, is re­tir­ing from his post. The biotech re­port­ed this morn­ing that Bay­er vet Carsten Brunn has been named as the new CEO. Cautreels is stay­ing on as an ad­vis­er af­ter he leaves his job at the end of this year. Se­lec­ta is prep­ping a Phase III study for SEL-212, an ex­per­i­men­tal gout drug. Cautreels was named CEO in 2010, a cou­ple of years af­ter the launch of the com­pa­ny fo­cused on syn­thet­ic vac­cine par­ti­cle tech from the lab of MIT's Bob Langer.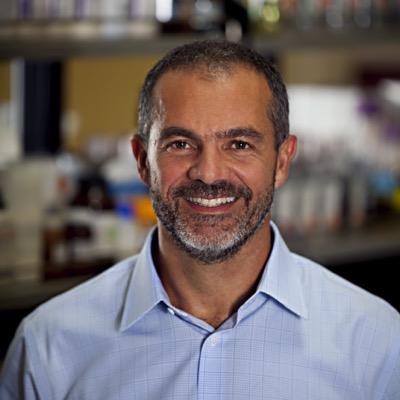 Karim Dab­bagh
→ There's been a change of lead­er­ship — and strat­e­gy — at one of the Bay Area biotechs look­ing to play a promi­nent role in mi­cro­bio­me R&D. Glenn Ned­win is out as CEO of Sec­ond Genome, leav­ing the top post open for chief sci­en­tif­ic of­fi­cer Karim Dab­bagh to step in­to. Al­so out is the broad-based ap­proach to R&D that Ned­win had, in­clud­ing ag work, as the biotech looks to cre­ate a ra­zor-sharp fo­cus on an up­com­ing Phase II for NASH — a block­buster tar­get which has in­spired a fren­zy of com­pe­ti­tion. Dab­bagh's next chap­ter as CEO will cen­ter on SGM-1019, a P2X7 in­hibitor that in­hibits NL­RP3, an in­flam­ma­some that has been at­tract­ing a broad group of play­ers.
→ Ali Fat­taey is out as CEO of Curis. The Lex­ing­ton, MA-based biotech says Fat­taey is leav­ing the com­pa­ny, which is about all it has to say about that. The ex-CEO was cred­it­ed with hir­ing his re­place­ment, COO James Dentzer, now pres­i­dent and CEO. "Look­ing for­ward, we be­lieve (Dentzer) is best po­si­tioned to lead Curis as we seek to progress our three high-val­ue pro­grams quick­ly and suc­cess­ful­ly through the clin­ic," says chair­man Mar­tyn Greenacre.
→ As Ma­rizyme com­pletes the ac­qui­si­tion of its pro­tease plat­form — and some drug can­di­dates de­vel­oped on it — the biotech has ap­point­ed Michael Han­d­ley as its new CEO. Han­d­ley takes over from Nick De­Vi­to and has the big task of re­al­iz­ing Ma­rizyme's vi­sion for buy­ing late-stage prod­ucts in the acute care space to push them over the reg­u­la­to­ry fin­ish line.
→ Nau­tic Part­ners has hired biotech vet Michael Kallelis to run Mikart, the con­tract de­vel­op­ment and man­u­fac­tur­ing or­ga­ni­za­tion it just bought.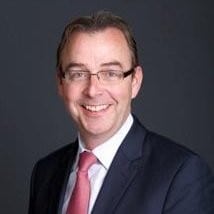 Volk­er Her­rmann
→ Weeks af­ter clos­ing a $72 mil­lion round, Ar­mon Sharei, the young founder and CEO at SQZ Biotech has brought in an in­dus­try vet­er­an to shape the biotech's cor­po­rate strat­e­gy, op­er­a­tions and com­mu­ni­ca­tions as it ap­proach­es the clin­ic. Volk­er Her­rmann's of­fi­cial ti­tle is pres­i­dent and COO, but he will al­so take over the busi­ness de­vel­op­ment front. A Pfiz­er vet, Her­rmann first made the jump to biotech for Vi­amet Phar­ma­ceu­ti­cals and had since worked as COO of Se­len­i­ty Ther­a­peu­tics.
→ Ramp­ing up for piv­otal stud­ies for an old Sanofi drug, X4 Phar­ma­ceu­ti­cals has ap­point­ed Adam Mostafa as CFO. While Mostafa most re­cent­ly served in the same po­si­tion at Abpro, he spent most of his ca­reer in the in­vest­ment bank­ing world, capped by a stint as man­ag­ing di­rec­tor at Can­tor Fitzger­ald.
→ Hav­ing steered Gen­fit's lead drug, elafi­bra­nor, to a Phase III pro­gram, CMO So­phie Még­nien has de­cid­ed to re­sign from the com­pa­ny but em­pha­sizes that the de­ci­sion is "en­tire­ly per­son­al and is to­tal­ly un­re­lat­ed to Gen­fit or its R&D pro­grams" — pre­sum­ably in re­sponse to ru­mors that she has an of­fer to join a com­peti­tor. Pas­cal Bir­man, her for­mer deputy, is step­ping up to lead the clin­i­cal team.
→ Scrap­ping for cash to pro­duce ad­di­tion­al safe­ty da­ta re­quest­ed by the FDA be­fore it could pro­ceed with its lead drug, Gem­phire has cut in­to its C-suite for a round of lay­offs. The re­duc­tion — which claims five staffers, or a third of the tiny biotech's work­force — caps a tur­bu­lent few months at Gem­phire $GEMP dur­ing which its shares were bat­tered. Among the five laid off are CFO Jef­frey Math­iesen and CMO Lee Gold­en. CEO Steven Gul­lans will now dou­ble as the prin­ci­pal fi­nan­cial and ac­count­ing of­fi­cer of the com­pa­ny.
→ Mer­ck vet Arthur San­to­ra has joined a new­ly pub­lic En­tera $EN­TX as its CMO, re­plac­ing Er­ic Lang. The Jerusalem-based biotech is de­vel­op­ing oral for­mu­la­tions of parathy­roid hor­mone (PTH) for os­teo­poro­sis and hy­poparathy­roidism.
→ With Phase III tri­als for its non-opi­oid, non-steroid pain drug un­der­way, Cen­trex­ion Ther­a­peu­tics is ready to talk com­mer­cial­iza­tion. An­drew Par­tridge, for­mer­ly of Ver­tex and Am­gen, is the new EVP and CCO tasked with build­ing out the team.
→ Emerg­ing from the Nu­plazid scan­dal af­ter an FDA re­view con­clud­ed the Parkin­son's drug car­ries more ben­e­fit than risks, Aca­dia is now ready to move on with this and oth­er clin­i­cal pro­grams in cen­tral ner­vous sys­tem dis­or­ders, an­nounc­ing two new hires. Organon vet Robert Kaper has joined as SVP, glob­al head of med­ical af­fairs, while Eliseo Sali­nas as­sumes the CSO and SVP post af­ter hop­ping around a slate of biotechs.
→ Mit­subishi Tan­abe Phar­ma Amer­i­ca has re­cruit­ed Joseph Scalia from Bay­er to head its US op­er­a­tions as VP of com­mer­cial sales and mar­ket­ing.
→ Ea­gle Phar­ma­ceu­ti­cals $EGRX has el­e­vat­ed chief com­mer­cial of­fi­cer David Per­nock to the COO role, while keep­ing pres­i­dent in his ti­tle, in prepa­ra­tion for the "next phase in com­mer­cial­iza­tion" of their in­jecta­bles.
→ Har­vard pro­fes­sor and Broad re­searcher David Liu — wide­ly rec­og­nized for his work on gene edit­ing and syn­thet­ic bi­ol­o­gy, with a cou­ple of biotech star­tups un­der his belt — has joined the board of WuXi Bi­o­log­ics.