Fresh en­thu­si­asm for Cere­cor sours as lead drug flops in PhII de­pres­sion study, shares crater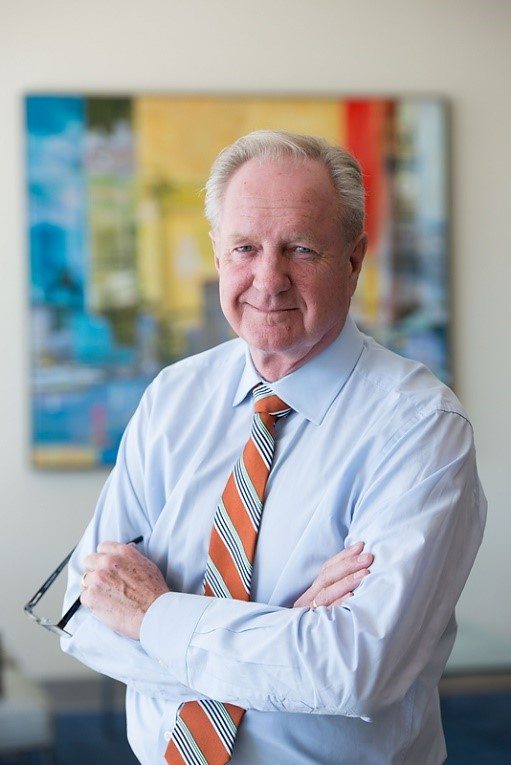 Uli Hack­sell, Cere­cor
A few weeks ago, in­vestors em­braced shares of Cere­cor in the big surge that swept up Alk­er­mes' stock fol­low­ing its clin­i­cal suc­cess for an an­ti-de­pres­sion drug that bore some strik­ing re­sem­blances to one of the mi­cro­cap's ex­per­i­men­tal de­pres­sion treat­ments, CERC-501, in-li­censed for a small up­front from Eli Lil­ly.
But that com­fort­ing com­par­i­son gave way to a dis­ap­point­ing re­al­i­ty Tues­day evening as Cere­cor re­port­ed that its lead de­pres­sion drug in the pipeline — CERC-301 — flopped in a mid-stage study.
Com­pa­ny ex­ecs tout­ed ev­i­dence of a clin­i­cal­ly mean­ing­ful re­sponse and vowed to go for­ward with the failed drug. But this time, in­stead of a big gain, the mi­cro­cap's shares $CERC cratered, drop­ping 47% in af­ter-mar­ket trad­ing.
CERC-301 tar­gets the NM­DA re­cep­tor, one of a num­ber of drugs that is hop­ing to fol­low up on the rad­i­cal im­pact of ke­t­a­mine, a horse tran­quil­iz­er and NM­DA drug known to have a heavy im­pact on ma­jor de­pres­sion in record time. It's al­so a par­ty drug as Spe­cial K, known for cer­tain hal­lu­ci­na­to­ry side ef­fects the ex­per­i­men­tal meds hope to avoid.
Now it joins the long, long list of de­pres­sion drugs to fail to live up to its billing in the clin­ic.
Bal­ti­more-based Cere­cor pre­ferred to ze­ro in on cer­tain trends in the da­ta that in­di­cat­ed it was hav­ing an ef­fect on day two of treat­ment. But it failed the pri­ma­ry end­point, rank­ing pa­tients' re­sponse on day two and day four.
It was a dif­fer­ent sto­ry a month ago, when Alk­er­mes $ALKS whis­tled up an in­stant spike for their share price on pos­i­tive Phase III da­ta for ALK-5461. Shares of mi­cro­cap Cere­cor al­so ig­nit­ed, bounc­ing up be­cause its mid-stage drug, CERC-501, has the same mech­a­nism as the Alk­er­mes can­di­date. Just like '5461, CERC-501 is a kap­pa opi­oid re­cep­tor an­tag­o­nist. And while no two drugs are nec­es­sar­i­ly ex­act­ly alike, the re­sem­blance was good enough for in­vestors look­ing for oth­er bene­fac­tors of this da­ta.
To­day in­ves­ti­ga­tors not­ed:
In this SPCD de­signed study, the mean im­prove­ment from base­line on the Bech-6 scale av­er­aged over Days 2 and 4 post treat­ment for Pe­ri­od 1 was 3.82 for place­bo, 2.50 for the 12 mg dose and 4.11 for the 20 mg dose, and for Pe­ri­od 2 was 2.86 for place­bo, 1.64 for the 12mg dose and 3.38 for the 20 mg dose. The weight­ed av­er­age for the dif­fer­ence in place­bo and drug im­prove­ment (place­bo mi­nus drug) was +1.45 and -0.04 for 12 mg and 20 mg CERC-301, re­spec­tive­ly.
"Based on this well con­duct­ed and con­trolled clin­i­cal tri­al, we con­tin­ue to be­lieve that ad­junc­tive CERC-301 may have the po­ten­tial to re­duce de­pres­sive symp­toms very rapid­ly with the added pa­tient con­ve­nience of oral dos­ing," said Cere­cor CEO Uli Hack­sell, in a state­ment. "We in­tend to more ful­ly as­sess the re­sults from this tri­al as we con­tin­ue to re­ceive the re­main­ing da­ta sets over the com­ing weeks and will an­nounce planned next steps for CERC-301 at a lat­er time."