Fresh from $102M haul, IGM Bio pitch­es $100M IPO as it plots first-in-hu­man tri­al of new an­ti­bod­ies
IGM Bio­sciences is the lat­est pre­clin­i­cal biotech to shoot for a Nas­daq list­ing, pitch­ing a $100 mil­lion IPO on its unique class of can­cer-fight­ing an­ti­bod­ies.
Just as much as its tech­nol­o­gy and clin­i­cal plans the SEC fil­ing of­fers a win­dow in­to the biotech's lit­tle known his­to­ry, high­light­ing the role that a Dan­ish chem­i­cal com­pa­ny played.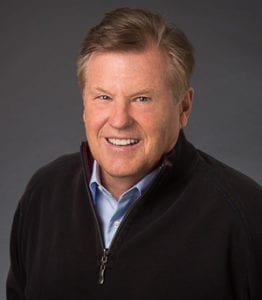 Fred Schwarz­er IGM
The com­pa­ny now known as IGM Bio­sciences — with head­quar­ters in Moun­tain View, CA — was first born in 1993 with the name of Palin­gen, it wrote. It had been fo­cused on re­search­ing nat­u­ral­ly oc­cur­ring IgM an­ti­bod­ies un­til 2010, when Hal­dor Top­søe Hold­ings came in with an eq­ui­ty in­vest­ment spurring a name change and a piv­ot to en­gi­neer­ing new an­ti­bod­ies that har­ness IgM's 10 bind­ing do­mains, com­pared to 2 for tra­di­tion­al IgG.
Hal­dor Top­søe, a sto­ried com­pa­ny fo­cused on catal­y­sis, re­mains by far the largest stock­hold­er ahead of the pub­lic de­but; Janus Cap­i­tal, which came on board dur­ing the re­cent $102 mil­lion Se­ries C, holds bare­ly one-tenth of their shares. While Bak­er Bros and Red­mile Group each con­trol more shares than Janus, theirs is non-vot­ing com­mon stock.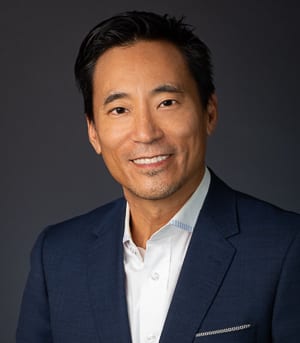 Dan Chen IGM
With long­time VC Fred Schwarz­er at the helm and Roche/Genen­tech vets Bruce Keyt and Dan Chen as CSO and CMO, re­spec­tive­ly, IGM is first pur­su­ing a bis­pe­cif­ic T cell en­gager tar­get­ing CD20 on can­cer cells and CD3 on T cells. Ini­tial dos­ing of the drug, IGM-2323, in pa­tients with re­lapsed/re­frac­to­ry B cell non-Hodgkin's lym­phoma is planned for lat­er in 2019.
Ex­ecs are al­so hope­ful about even­tu­al­ly ex­pand­ing to oth­er hema­to­log­ic ma­lig­nan­cies ex­press­ing CD20, such as chron­ic lym­pho­cyt­ic leukemia as well as treat­ment-naïve lym­phoma.
From the S-1:
In our in vit­ro stud­ies, IgM an­ti­bod­ies bind anti­gens with high avid­i­ty that re­sults in the IgM an­ti­body re­main­ing at­tached to the tar­get for longer pe­ri­ods of time than an IgG an­ti­body. We be­lieve that this durable bind­ing prop­er­ty will trans­late to an in­creased res­i­dence time on can­cer cells and will in­crease the chance that a T cell will find and kill the can­cer cell while the T cell en­gager is bound to the can­cer cell.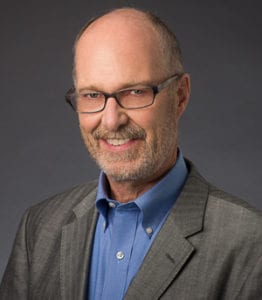 Bruce Keyt
IGM is vy­ing for the lead­ing po­si­tion in the red hot field of bis­pecifics and it knows it. Just in the CD20 realm, it lists heavy­weights Re­gen­eron, Gen­mab, Xen­cor and Roche/Genen­tech as com­peti­tors.
"The thing that re­al­ly hooked me was the longterm fu­ture," Chen, who was cred­it­ed for lead­ing the Tecen­triq pro­gram at Roche, told End­points News when he made the move last Au­gust.
His com­pen­sa­tion pack­age for those four months in 2018 added up to $715, 638, in­clud­ing over $500,000 in stock and op­tion awards, while Schwarz­er bagged $519,214 in­clud­ing op­tion awards and Keyt re­ceived $353,333 just in salary.
Next up in the pipeline is an IgM an­ti­body di­rect­ed to death re­cep­tor 5 (DR5) pro­teins, a mem­ber of the TN­FrSF fam­i­ly no­to­ri­ous for the need of bind­ing in clus­ters of at least three — which IgG is un­able to do due to its bi­va­lent na­ture. IGM not­ed that Ab­b­Vie, In­hi­bRx, Gen­mab and Boehringer In­gel­heim all have pro­grams in the space.
Part of the pro­ceeds will go to­ward en­abling an IND for this un­named pro­gram next year, while some will be al­lo­cat­ed to the build-out of new man­u­fac­tur­ing fa­cil­i­ties to sup­ply their own clin­i­cal and, ul­ti­mate­ly, com­mer­cial ma­te­r­i­al.