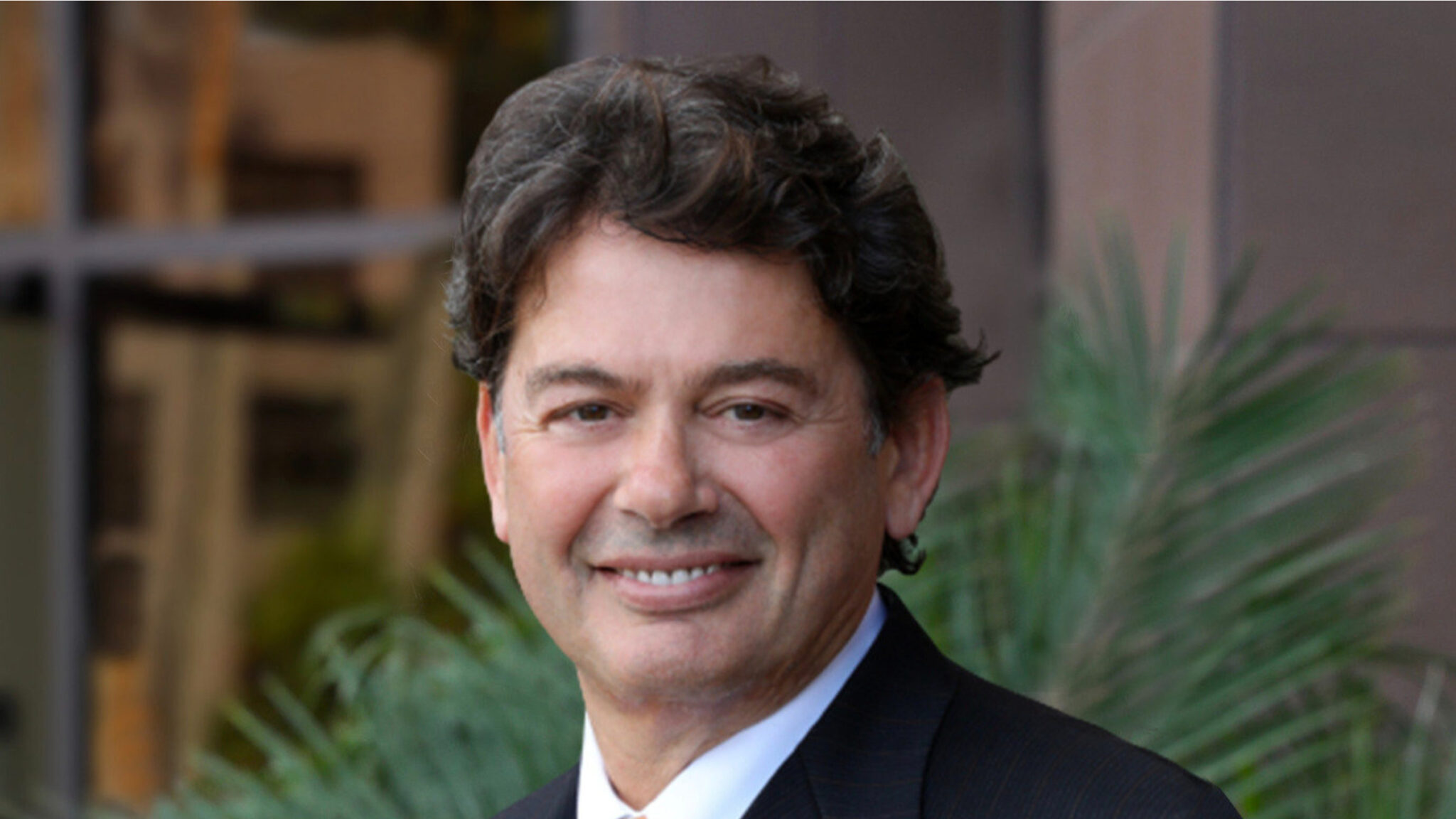 Kleanthis Xanthopoulos, Shoreline CEO
Fresh off Kite and BeiGene deals, Shore­line ups the ante with a hefty crossover. But the biotech in­sists it's in no rush
Though it may seem like Shore­line Bio­sciences is rapid­ly gain­ing mo­men­tum with a flur­ry of deals — and, now, a new fund­ing round — Klean­this Xan­thopou­los doesn't feel he's in a rush.
The biotech's chief ex­ec­u­tive put the bow on a $140 mil­lion Se­ries B on Tues­day, as Shore­line con­tin­ues a streak of wheel­ing and deal­ing that's seen it part­ner with Gilead's Kite and BeiGene these last few months. And de­spite the new raise tech­ni­cal­ly be­ing a crossover round with Al­ly Bridge Group lead­ing the way, Xan­thopou­los is tak­ing his time in prep­ping a pub­lic of­fer­ing.
"It's on­ly smart for us to be ready for an IPO, but we have so much cap­i­tal we can pick the right tim­ing," Xan­thopou­los told End­points News. "Prac­ti­cal­ly, we're go­ing to be ready to be­come a pub­lic com­pa­ny. When the time comes, we'll be set, but it's good to have that lux­u­ry."
Dri­ving all the in­ter­est are Shore­line's off-the-shelf can­cer ther­a­pies, in­clud­ing a par­tic­u­lar fo­cus on iP­SC NK cells and macrophages for var­i­ous tu­mors. Part­nered with Dan Kauf­man's lab out of UC-San Diego, Shore­line has built a war chest of $300 mil­lion to ad­vance such treat­ments, build out its man­u­fac­tur­ing ca­pa­bil­i­ties and sign its high-pro­file col­lab­o­ra­tions.
Man­u­fac­tur­ing specif­i­cal­ly has a spe­cial place in Shore­line's plans, as Xan­thopou­los even­tu­al­ly hopes the com­pa­ny will be able to cre­ate NK cell ther­a­pies that will be used in the com­mu­ni­ty set­ting. It's a pitch that's dri­ven sig­nif­i­cant in­vest­ment to­ward the field as a whole, with com­pa­nies like Arti­va gain­ing back­ing from blue-chip in­vestors and Mer­ck.
But Shore­line's fo­cus on pluripo­tent stem cells — com­pared to Arti­va's donor cell ap­proach — gives it a key dif­fer­en­ti­at­ing fac­tor, Xan­thopou­los said. The two have very dif­fer­ent man­u­fac­tur­ing process­es and the CEO be­lieves iP­SC NK cells will prove safer and more cost-ef­fec­tive in the long run.
"We in­cor­po­rat­ed AI, au­toma­tion to com­plete­ly re­think how we're go­ing to cre­ate the man­u­fac­tur­ing," he said. "We've re­cruit­ed peo­ple from the elec­tron­ic chip man­u­fac­tur­ing in­dus­try to see how it worked there. A large por­tion of the raise is ear­marked to build that fa­cil­i­ty."
The com­pa­ny is now sit­ting on 10 pipeline pro­grams large­ly aimed at a va­ri­ety of hema­to­log­i­cal and sol­id tu­mors. Xan­thopou­los said there are nine can­di­dates in­volv­ing NK cells, in­clud­ing two in house, three from the Kite part­ner­ship and four be­ing co-de­vel­oped with BeiGene. The last is Shore­line's in-house macrophage pro­gram, which is slight­ly be­hind the rest, the CEO said.
Xan­thopou­los likes to think of it as not just Shore­line's pipeline, how­ev­er, but the pipelines of three dif­fer­ent com­pa­nies com­ing to­geth­er. Mov­ing for­ward, Shore­line is get­ting ready to send its first IND for the lead in-house NK cell ther­a­py by the end of 2022, with plans to sub­mit "one or two" INDs every year af­ter that, Xan­thopou­los said.
And once that's ac­com­plished, maybe the IPO will come. But Xan­thopou­los isn't count­ing his cell ther­a­pies be­fore they come home to roost.
"We want to see [our ther­a­pies] as broad­ly avail­able as an­ti­bod­ies," he said. "It should be that sim­ple giv­en how safe the NK cells have proven to be in the clin­ic."