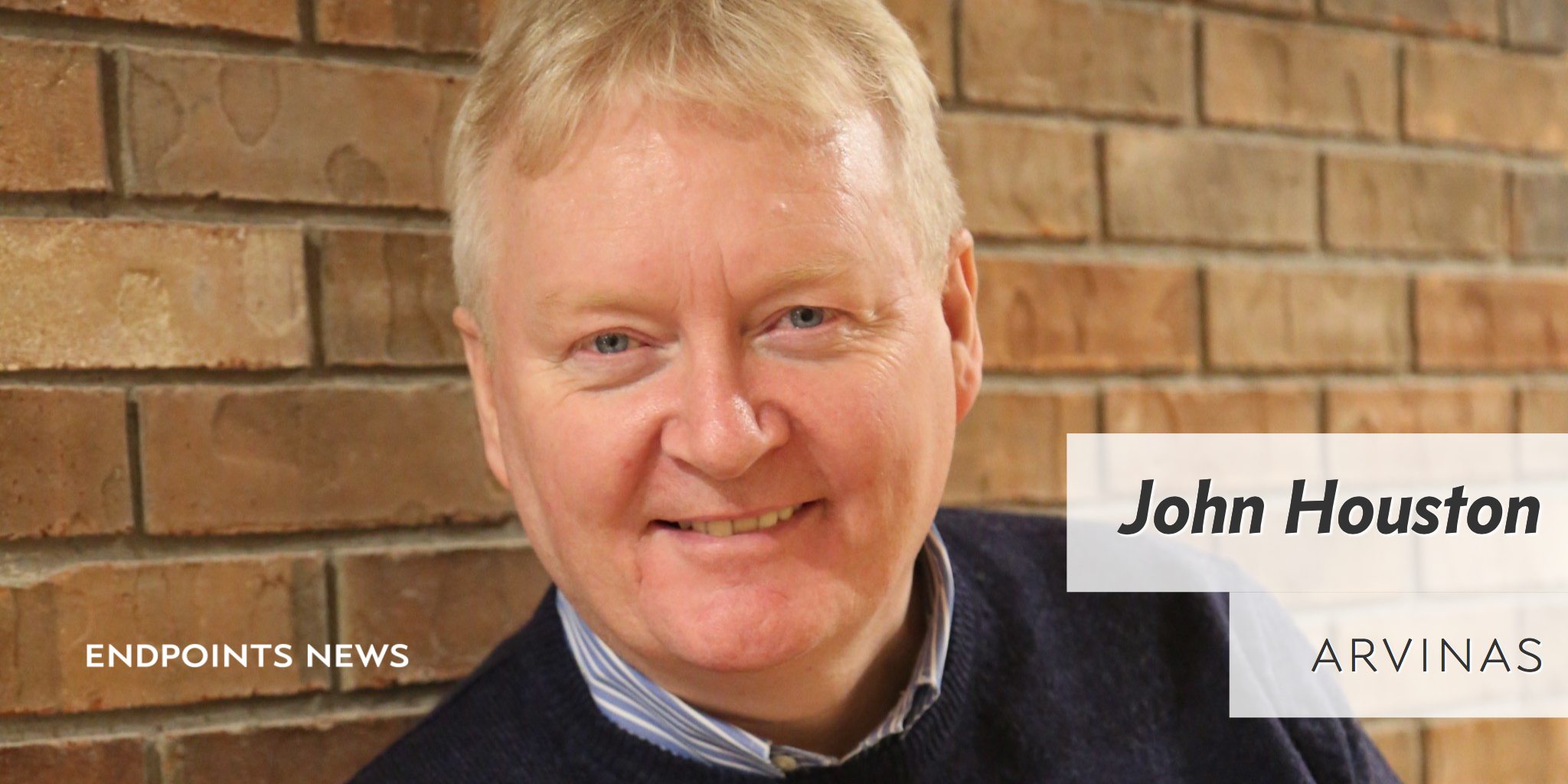 From big bio­phar­ma to biotech CEO, John Hous­ton's R&D jour­ney high­lights a fast-chang­ing world
John Hous­ton spent close to 30 years in the ranks of two big bio­phar­ma R&D or­ga­ni­za­tions. There was a decade at GSK fol­lowed by 18 more years at Bris­tol-My­ers Squibb, where he built a re­sume around con­struct­ing their drug dis­cov­ery tech­nol­o­gy base and was cred­it­ed with a key role in de­vel­op­ing a range of ma­jor fran­chise drugs like Op­di­vo and Yer­voy.
Then about two years ago, in­stead of de­vel­op­ing new drugs, he was charged with lend­ing a hand at shut­ting down two big re­search sites in Seat­tle and Walling­ford, CT, while BMS set its sights on a new R&D cen­ter in Cam­bridge.
And he found that he didn't like the re­struc­tur­ing world so much.
"I de­cid­ed it was not what I want­ed to do, to con­tin­ue to close sites and han­dle the tran­si­tion," Hous­ton tells me. So he left Bris­tol-My­ers in the sum­mer of 2016, join­ing the mi­gra­tion out of the big com­pa­ny R&D world to see what else bio­phar­ma might have in store for him.
Ear­ly this year, that quest led to the CSO's job at Arv­inas in New Haven, where the team is work­ing on new pro­tein degra­da­tion tech orig­i­nal­ly de­vel­oped in the lab of Yale's Craig Crews. ("It was ex­act­ly the role I want­ed.") And this morn­ing — fol­low­ing the de­par­ture of CEO Man­ny Litch­man for Mus­tang last spring — Hous­ton has been giv­en the helm as a new­ly mint­ed biotech CEO.
Hous­ton's tran­si­tion high­lights the boom­ing op­por­tu­ni­ties of a fast-grow­ing US biotech in­dus­try, which has proven to be siren song for a le­gion of ex­pe­ri­enced bio­phar­ma R&D ex­ecs who've grown dis­en­chant­ed with their old roles, where re­struc­tur­ing is of­ten the or­der of the day. Hous­ton's seen it all around New Haven, where new com­pa­nies like Bio­haven have sourced teams from Bris­tol-My­ers' dis­card­ed op­er­a­tions.
"The ex­cite­ment of mov­ing in­to a biotech, where you can get things done quick­er and have an im­pact, is clear­ly an at­trac­tion," says Hous­ton. In a start­up biotech, you're not "weight­ed down by a de­ci­sion-mak­ing bu­reau­cra­cy. Al­so, you want to see new chal­lenges, add val­ue, and cre­at­ing the set­ting gives you a huge pos­si­bil­i­ty to do that."
Hous­ton's world now is dom­i­nat­ed by the 46 staffers at Arv­inas who are push­ing two lead drugs for an­dro­gen and es­tro­gen re­cep­tor degra­da­tion for prostate and breast can­cer from the pre­clin­i­cal ef­fort in­to the clin­ic. They're work­ing on a pair of INDs — with the help of around 80 chemists spread out among WuXi and oth­er Asian con­tract re­search groups — and look­ing to get in­to the clin­ic at the end of 2018.
Hous­ton, who used to run neu­ro­sciences at Bris­tol-My­ers, is al­so more than a lit­tle thrilled to be set­ting up a pre­clin­i­cal pro­tein degra­da­tion pro­gram for tau, one of the key tar­gets in the Alzheimer's world.
Some­where along the way now, Arv­inas Chair­man Tim Shan­non — a gen­er­al part­ner at Canaan — will look to see how best to arrange the next fundrais­ing for the com­pa­ny, which he says is fund­ed through Q2.
Arv­inas is a ven­ture-backed com­pa­ny, and ven­ture-backed com­pa­nies tend to fol­low a path where you con­cen­trate on deals (Arv­inas is part­nered with a cou­ple of the best: Genen­tech and Mer­ck) and con­sid­er the pos­si­bil­i­ties of an IPO or a buy­out if the right of­fer comes along.
"The main fo­cus is to grow the com­pa­ny to the point where it can be seen as a valu­able med­ical pro­duc­ing or­ga­ni­za­tion," says Hous­ton.
And he couldn't be hap­pi­er.