From din­ner in Mu­nich to $5.85 a share, Im­mune De­sign ex­ecs pushed for every pen­ny they could get from the Mer­ck bar­gain buy­out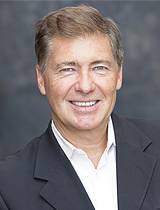 Car­los Paya
Oc­to­ber 11, 2018 was Black Thurs­day at Im­mune De­sign $IMDZ. That's when the com­pa­ny broad­cast that its lead pro­gram for CMB305 com­bined with Roche's Tecen­triq was a bust in re­lapsed syn­ovial sar­co­ma. CEO Car­los Paya then shift­ed fo­cus to G100 and slashed the staff by 20% as its stock plunged 34%. Shares closed at $1.85.
Days lat­er, dur­ing a din­ner meet­ing in Mu­nich while at­tend­ing ES­MO, a "se­nior ex­ec­u­tive" at Mer­ck — who had been col­lab­o­rat­ing with Im­mune De­sign for the last 3 years on Keytru­da — said the phar­ma gi­ant $MRK was in­ter­est­ed in switch­ing from li­cens­ing talks to buy­ing the bat­tered com­pa­ny out­right.
Paya's im­me­di­ate an­swer: The com­pa­ny isn't for sale — at least not at any­thing like the cur­rent stock price.
That was the be­gin­ning of a lengthy se­ries of back-and-forth bids and par­ries. With its share price on the ropes, the biotech steered away from 2 CVRs worth up to $85 mil­lion each, along with the ini­tial bid of $200 mil­lion in cash.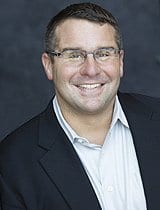 Stephen Brady
The M&A deal for Im­mune De­sign is at the op­po­site end of a spec­trum lit up by block­buster deals for the likes of Kite or Loxo and AveX­is. There were no vast rich­es be­stowed on suc­cess­ful com­pa­ny ex­ecs. But at a time when a lot of biotechs are liv­ing with de­pressed share val­ues, it's like­ly we'll be see­ing more of these deals — based on terms like the un­pop­u­lar CVR, suc­cess­ful­ly pushed in the Cel­gene buy­out — as the ma­jor play­ers gear up with new ac­qui­si­tions.
But that doesn't mean you have to give away the store.
Over 4 months of talks — while Im­mune De­sign was try­ing, un­suc­cess­ful­ly, to spark some out­side bids among a slate of prospects — Mer­ck and the lit­tle biotech grad­u­al­ly came to $5.85 per share as a win­ning bid. And it came down to pen­nies, with Im­mune De­sign push­ing for an ex­tra nick­el at the end — even as Mer­ck was ready to call their high­est, best of­fer. Dur­ing that stretch, Im­mune De­sign's own self-as­sess­ment spurred the board to low­er the prob­a­bil­i­ty of suc­cess for G100 in fol­lic­u­lar lym­phoma as it re­viewed its prospec­tive in­de­pen­dent fu­ture by the num­bers.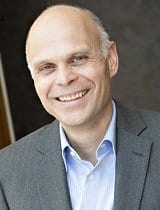 Jan ter Meulen
Cu­ri­ous­ly, the com­pa­ny's SEC fil­ing on the ne­go­ti­a­tions avoids men­tion­ing which se­nior ex­ec­u­tives at Mer­ck were in­volved in the talks. The phar­ma gi­ant rarely shows its hand and clear­ly want­ed to keep as much of this be­hind closed doors as pos­si­ble.
Paya him­self comes away with a ter­mi­na­tion pack­age of $4,033,298, in­clud­ing $1.4 mil­lion for sev­er­ance. EVP of strat­e­gy and fi­nance Stephen Brady gets a pack­age worth $2.1 mil­lion. CSO Jan ter Meulen gets $1.9 mil­lion and CMO Sergey Yurasov slips in at $1.8 mil­lion.
Those num­bers won't win any records, but af­ter the year that Im­mune De­sign has had, they'll take it.