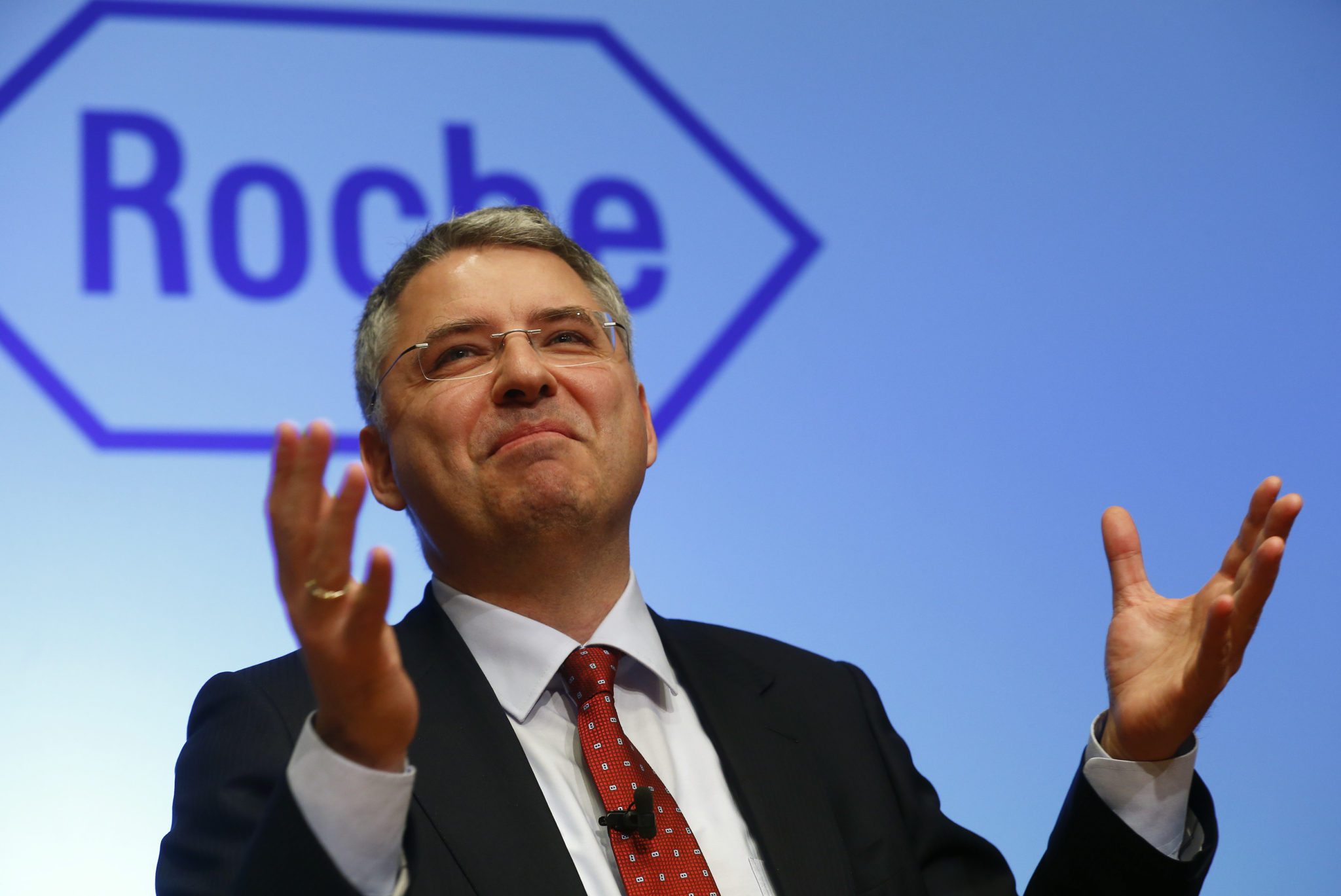 Roche CEO Severin Schwan (Image: Reuters/Arnd Wiegmann)
FTC staff signs off on Roche $4.3B deal for Spark — re­port
Roche is one step clos­er to reg­u­la­to­ry en­dorse­ment — in the form of an FTC staff rec­om­men­da­tion — to buy Spark Ther­a­peu­tics with­out any as­set sales, ac­cord­ing to a re­port by the Capi­tol Fo­rum on Thurs­day.
Con­cerns that the Swiss drug­mak­er may be forced to aban­don a he­mo­phil­ia gene ther­a­py be­ing de­vel­oped by Spark in or­der to con­sum­mate the $4.3 bil­lion ac­qui­si­tion, erupt­ed af­ter the Fed­er­al Trade Com­mis­sion (FTC) is­sued a sec­ond re­quest for in­for­ma­tion in June. A sec­ond re­quest is rare and typ­i­cal­ly au­gurs a di­vesti­ture de­mand, ac­cord­ing to an analy­sis by Mizuho Se­cu­ri­ties an­a­lyst Difei Yang last month.
"The FTC has not filed a com­plaint in this mat­ter, and the agency doesn't sign off on deals. It ei­ther files a com­plaint or it doesn't," an FTC spokesper­son told End­points News on Fri­day.
If the re­port from Wash­ing­ton DC-based out­let Cap­i­tal Fo­rum is ac­cu­rate, the FTC chair­man and four com­mis­sion­ers must al­so back the deal be­fore it can be com­plet­ed.
Roche $ONCE – Think this de­lay has been an over­hang for the whole gene Tx field. Glad to see it ap­par­ent­ly re­solved.

— Brad Lon­car (@brad­lon­car) Oc­to­ber 24, 2019
Ear­li­er this week, the UK's Com­pe­ti­tion and Mar­kets Au­thor­i­ty in­di­cat­ed that it has sched­uled a dead­line of De­cem­ber 16 for its Phase I de­ci­sion. If the re­view goes in­to Phase II, a more com­pre­hen­sive probe will kick off.
In its third-quar­ter re­sults up­date last week, Roche $RHB­BY chief Sev­erin Schwan re­it­er­at­ed he was con­fi­dent the deal — which was un­veiled in Feb­ru­ary and has seen de­lay af­ter de­lay — would be com­plet­ed by year-end.
Roche's pro­phy­lac­tic treat­ment for pa­tients with he­mo­phil­ia A, Hem­li­bra, has been gen­er­at­ing healthy sales. Spark Ther­a­peu­tics $ONCE — the mak­er of the first gene ther­a­py in the Unit­ed States, a prod­uct for an in­her­it­ed form of blind­ness — has two gene ther­a­pies in de­vel­op­ment for he­mo­phil­ia A, in­clud­ing the late-stage drug SPK-8011, as well as a phase I/II pro­gram for SPK-8016.
Roche and Spark de­clined to com­ment.
Spark shares $ONCE closed up about 7.5% on Thurs­day at $108.64.