Full FDA let­ter in hand, Sol­id Bio says it's work­ing to re­verse clin­i­cal hold on its DMD gene ther­a­py
Faced with skep­ti­cal in­vestors and low share prices ever since the FDA slapped a clin­i­cal hold on its gene ther­a­py for Duchenne mus­cu­lar dy­s­tro­phy, Sol­id Bio­sciences put out a note to­day de­tail­ing how it's ad­dress­ing the agency's con­cerns. The up­date al­so came with pos­i­tive news: If the PhI/II tri­al re­sumes, the biotech would be able to test both the high and low dos­es of the treat­ment.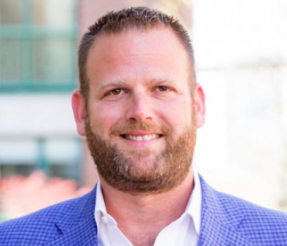 Sol­id Bio CEO Ilan Gan­ot
In a full clin­i­cal hold let­ter Sol­id Bio $SLDB re­ceived to­day, the FDA laid out what it would take to re­sume the tri­al: an as­sess­ment of the un­der­ly­ing caus­es of the ad­verse event, the pa­tient's clin­i­cal sta­tus and lab­o­ra­to­ry pa­ra­me­ters, as well as any new mea­sures to ad­dress pa­tient safe­ty.
Cam­bridge, MA-based Sol­id Bio says it's work­ing with the FDA to pro­vide that in­for­ma­tion. Mean­while, CEO Ilan Gan­ot can­not wait to share that the pa­tient in ques­tion is do­ing well, ac­cord­ing to the treat­ing physi­cian.
The clin­i­cal hold was hand­ed down about a month ago, in the wake of a se­ri­ous ad­verse event re­port­ed in the first pa­tient dosed in the Ig­nite DMD tri­al. Sev­er­al days af­ter be­ing treat­ed with SGT-001 — Sol­id Bio's lead AAV ther­a­py — in­ves­ti­ga­tors ob­served a drop in platelet count and, sub­se­quent­ly, red blood cell count. There was al­so ev­i­dence of com­ple­ment ac­ti­va­tion, lead­ing to the pa­tient's hos­pi­tal­iza­tion.
That fol­lowed a much-dis­cussed warn­ing from gene ther­a­py pi­o­neer James Wil­son, who re­port­ed se­vere tox­ic re­ac­tions in a sep­a­rate an­i­mal study that used a high-dose AAV de­liv­ery of a cor­rec­tive gene for the sur­vival of mo­tor neu­ron pro­tein. One mon­key and three piglets in that study had to be eu­th­a­nized due to liv­er and neu­ro­log­i­cal dam­ages, re­spec­tive­ly.
As it turned out, the FDA re­fused to green-light the high dose por­tion of the tri­al back in No­vem­ber, ap­par­ent­ly un­sat­is­fied with the man­u­fac­tur­ing process­es and prod­uct at­trib­ut­es. Sol­id Bio dis­closed the par­tial hold in Jan­u­ary in an amend­ment to its IPO fil­ing.
Hav­ing re­viewed ad­di­tion­al da­ta sub­mit­ted by Sol­id Bio, the FDA is now say­ing that part of the is­sue is re­solved. But it is yet un­clear how long it would take for the com­pa­ny to get back on track — or to re­gain in­vestors' trust. Its stock, which has plum­met­ed al­most 60% since an­nounce­ment of the hold, large­ly stayed flat in pre-mar­ket trad­ing.