Gala­pa­gos spot­lights an 'ex­cit­ing' round of PoC da­ta for IPF drug, shares surge
Gala­pa­gos $GLPG says it got the proof-of-con­cept da­ta re­searchers were look­ing for from their mid-stage tri­al of GLPG1690 for id­io­path­ic pul­monary fi­bro­sis and will now push for­ward as planned in­to a piv­otal pro­gram.
Fast on the heels of a ri­otous re­cep­tion for Fi­bro­Gen's PoC round for a ri­val IPF drug, the Bel­gian biotech says their drug clear­ly sta­bi­lized a small group of pa­tients with the dis­ease while pa­tients in the place­bo arm con­tin­ued to de­cline.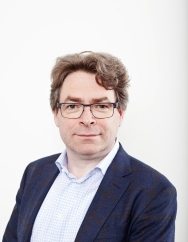 Piet Wiger­inck, Gala­pa­gos. Cred­it:

F. Kalk­man
The forced vi­tal ca­pac­i­ty (FVC) of lungs on the drug edged up 8 mL in 23 IPF pa­tients while the place­bo group saw a mean de­cline from base­line of 87 mL.
The biotech al­so spot­light­ed "a clear re­duc­tion of serum LPA18:2, a bio­mark­er for au­to­tax­in in­hi­bi­tion."
In­vestors went nuts over the Fi­bro­Gen re­sults ear­li­er. Gala­pa­gos didn't see the same eye-open­ing re­sponse, but its stock soared as well, spik­ing more than 20% af­ter bounc­ing around con­sid­er­ably af­ter the mar­ket closed.
Im­pe­r­i­al Pro­fes­sor To­by Ma­her cheered the re­sults:
Gala­pa­gos' re­sults with GLPG1690 are ex­treme­ly ex­cit­ing and ex­ceed those of pre­vi­ous stud­ies. This brings hope to pa­tients with id­io­path­ic pul­monary fi­bro­sis that new ef­fec­tive treat­ment may be on the hori­zon. Im­por­tant­ly, some pa­tients even showed an in­crease of lung func­tion with­in on­ly 12 weeks of treat­ment, and the drug was well tol­er­at­ed. The re­sults from FLO­RA beg the ques­tion how pa­tients will fare with longer treat­ment. I urge Gala­pa­gos and the IPF com­mu­ni­ty to progress to the next phase of clin­i­cal tri­als as rapid­ly as pos­si­ble.