Gale­na im­plodes as tri­al mon­i­tors call a halt to a failed PhI­II can­cer study
Shares of Gale­na ($GALE) were evis­cer­at­ed this morn­ing, drop­ping 78% af­ter the biotech an­nounced that it had stopped a Phase III study of its lead can­cer vac­cine Neu­Vax af­ter the mon­i­tor­ing com­mit­tee flagged it for fail­ing to help breast can­cer vic­tims.
Prov­ing yet again that an en­tire wave of can­cer vac­cines has been a dis­ap­point­ing flop, the San Ra­mon, CA-based biotech says it will now as­sess the pro­gram — but it doesn't look good.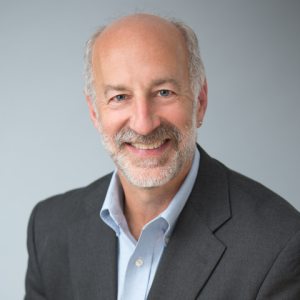 Gale­na CEO Mark W. Schwartz
"To date, the tri­al has not been un-blind­ed oth­er than by the IDMC, and we need to eval­u­ate the da­ta," says CEO Mark W. Schwartz in a state­ment. "We ex­pect to host a con­fer­ence call next week to pro­vide a pre­lim­i­nary re­view of the PRE­SENT tri­al and an up­date on all of our im­munother­a­py and hema­tol­ogy clin­i­cal de­vel­op­ment pro­grams."
Was any­one re­al­ly ex­pect­ing the $GALE tri­al to be pos­i­tive? No sur­pris­es here

— Sal­ly Church 🏴󠁧󠁢󠁥󠁮󠁧󠁿 (@Mav­er­ick­NY) June 29, 2016
Neu­Vax, or nelipepimut-S, is de­signed to whip up a T cell re­sponse tar­get­ing HER2 pos­i­tive can­cer cells. Gale­na be­lieved that it had the right de­sign to hunt down and de­stroy mi­grat­ing cells that could trig­ger a re­cur­rence of can­cer. But like sev­er­al pre­de­ces­sors, that proved not to be the case.
Gale­na spelled out the dis­as­ter in a fil­ing with the SEC:
"On 24 June 2016, the as­sem­bled In­de­pen­dent Da­ta Mon­i­tor­ing Com­mit­tee met to re­view the ef­fi­ca­cy and safe­ty da­ta avail­able for the afore­men­tioned pro­to­col. At this time the DMC rec­om­mends that the study be stopped for fu­til­i­ty un­less it is de­ter­mined that there has been a sys­tem­at­ic re­ver­sal in the study drug treat­ments in the two arms, in which case the IDMC should reeval­u­ate the clin­i­cal ev­i­dence. The IDMC rec­om­mends that this be in­ves­ti­gat­ed as quick­ly as pos­si­ble and, in the mean­time, that this in­for­ma­tion be dis­closed on­ly to any in­di­vid­ual(s) with a need to know about the pro­ce­dures used to clar­i­fy the cur­rent sit­u­a­tion. Fi­nal­ly, the DMC re­quests that Gale­na Bio­phar­ma in­form the IDMC mem­bers of the out­come of this in­ves­ti­ga­tion and any de­ci­sion with re­spect to dis­con­tin­u­a­tion of the clin­i­cal tri­al as soon as pos­si­ble."