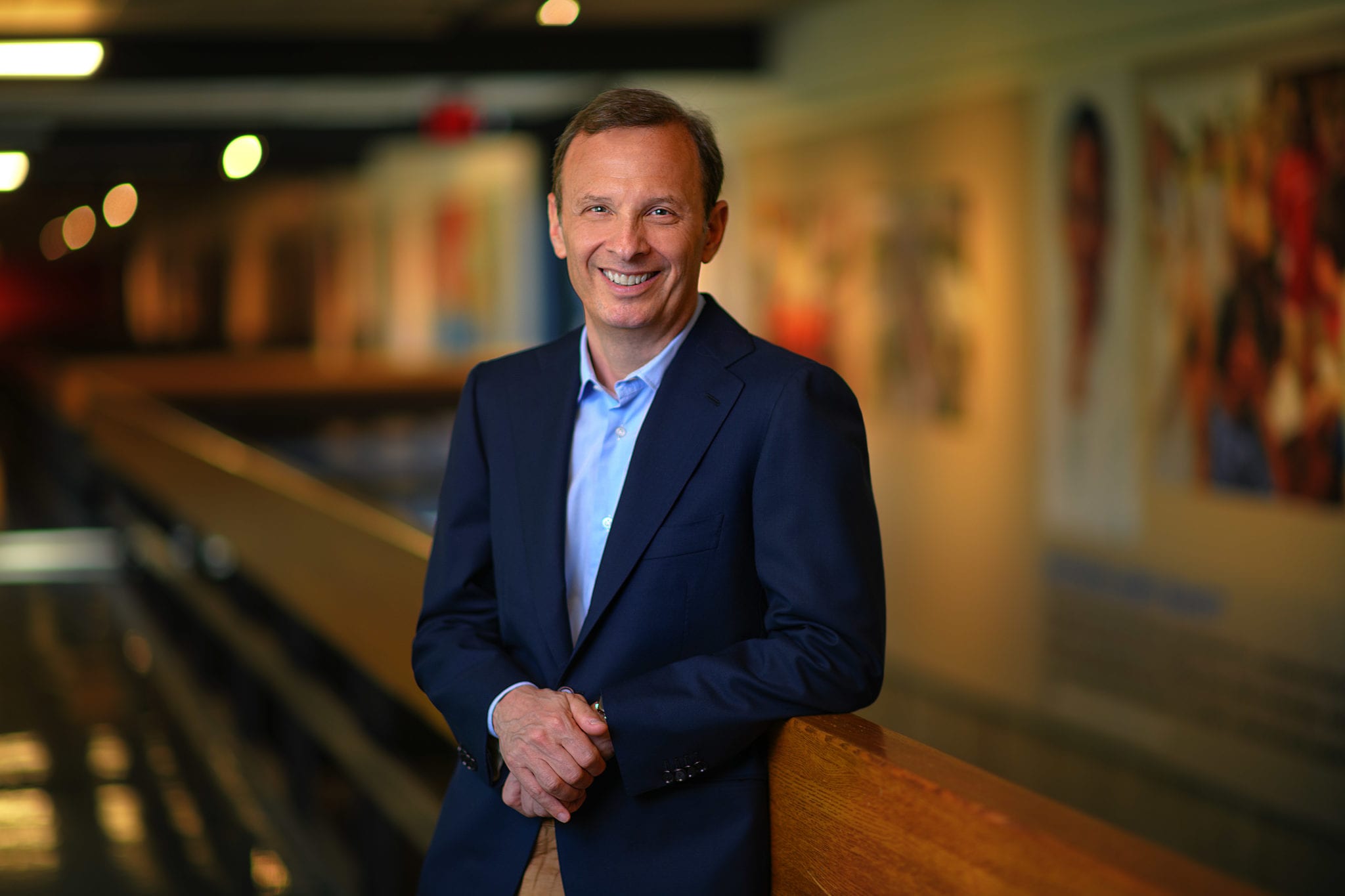 Gary Glick puts Odyssey's $218M cash stack to use, ac­quir­ing ma­chine learn­ing out­fit
Around the same time se­r­i­al en­tre­pre­neur Gary Glick was putting to­geth­er his lat­est (and biggest yet) ven­ture, Odyssey Ther­a­peu­tics this past March, a mentee in­tro­duced him to a young Lon­don-based com­pa­ny work­ing on ap­ply­ing ma­chine learn­ing to drug dis­cov­ery.
Rahko, found­ed just three years ago by a few ma­chine learn­ing ex­perts, was de­vel­op­ing a plat­form right up Glick's al­ley: Odyssey, as he's con­ceived it, would ex­e­cute on drug dis­cov­ery at top speed just like IFM and Scor­pi­on, his pre­vi­ous star­tups, but do it with a heavy dose of da­ta sci­ence.
The ini­tial idea was to team up and lever­age Rahko's mol­e­c­u­lar sim­u­la­tion and ma­chine learn­ing ca­pa­bil­i­ties to de­sign com­pounds for Odyssey.
But it turned in­to some­thing much deep­er.
Odyssey, flush with $218 mil­lion in ven­ture dol­lars, re­vealed Thurs­day morn­ing that it will ac­quire Rahko, in­te­grat­ing its 13 staffers in­to a 100-plus team — while adding more peo­ple to the team, which will re­main in Lon­don.
With some of the "lead­ing minds" in the area of gen­er­a­tive mod­el­ing, Glick not­ed that Rahko could tur­bocharge Odyssey's R&D ef­forts in one of two ways: ap­proach­ing tar­gets it oth­er­wise couldn't, and al­so com­ing up with bet­ter mol­e­cules than it oth­er­wise could cre­ate.
"If you don't have a hit, there's no pro­gram," Glick said. "That's a big bot­tle­neck. And that's not in­signif­i­cant. There are many, many ex­am­ples in phar­ma where peo­ple run high through­put screens for a tar­get of in­ter­est that just don't get any­thing."
As for what those R&D ef­forts are about ex­act­ly, Odyssey is re­main­ing se­cre­tive, di­vulging on­ly that it's work­ing on in­flam­ma­tion and on­col­o­gy — and build­ing on "past ap­proach­es" of an­ti-TNF an­ti­bod­ies, JAK in­hibitors and tar­get­ed can­cer im­munother­a­pies.
Glick much pre­ferred talk­ing about how Odyssey's in­ter­nal process­es set it apart from tra­di­tion­al drug­mak­ers — which he be­lieves has been cru­cial to re­cruit­ing peo­ple like Heather Carl­son, an ex­pert in com­pu­ta­tion­al drug dis­cov­ery who's leav­ing the Uni­ver­si­ty of Michi­gan to join the biotech.
Typ­i­cal­ly, in the in­dus­try, com­pu­ta­tion­al chem­istry is seen as a sup­port ser­vice. And so, some pro­gram or groups of pro­grams may send struc­tures to a com­pu­ta­tion­al chemist, and they'll say, just tell me the best one. And, you know, they do what they do, and they ship them back. And a lot of them find that kind of un­re­ward­ing […] What we have done dif­fer­ent­ly, cer­tain­ly to many large phar­ma, is that you know, whether you're a syn­thet­ic or­gan­ic chemist that's been prac­tic­ing med­i­c­i­nal chem­istry, or whether you're a com­pu­ta­tion­al chemist, or a da­ta sci­en­tist that's been prac­tic­ing drug hunt­ing, they are both part of a team, they both get to de­sign com­pounds, those com­pounds are made. Pro­ject teams are re­sourced with ap­pro­pri­ate — ap­pro­pri­ate­ly sized with chem­istry re­sources that all the com­pounds can be made. That's how you get the best de­ci­sions.