Gates-backed Affini­vax grabs $10M up­front and a ma­jor league part­ner for a ground­break­ing at­tempt to beat Pfiz­er's su­per­star vac­cine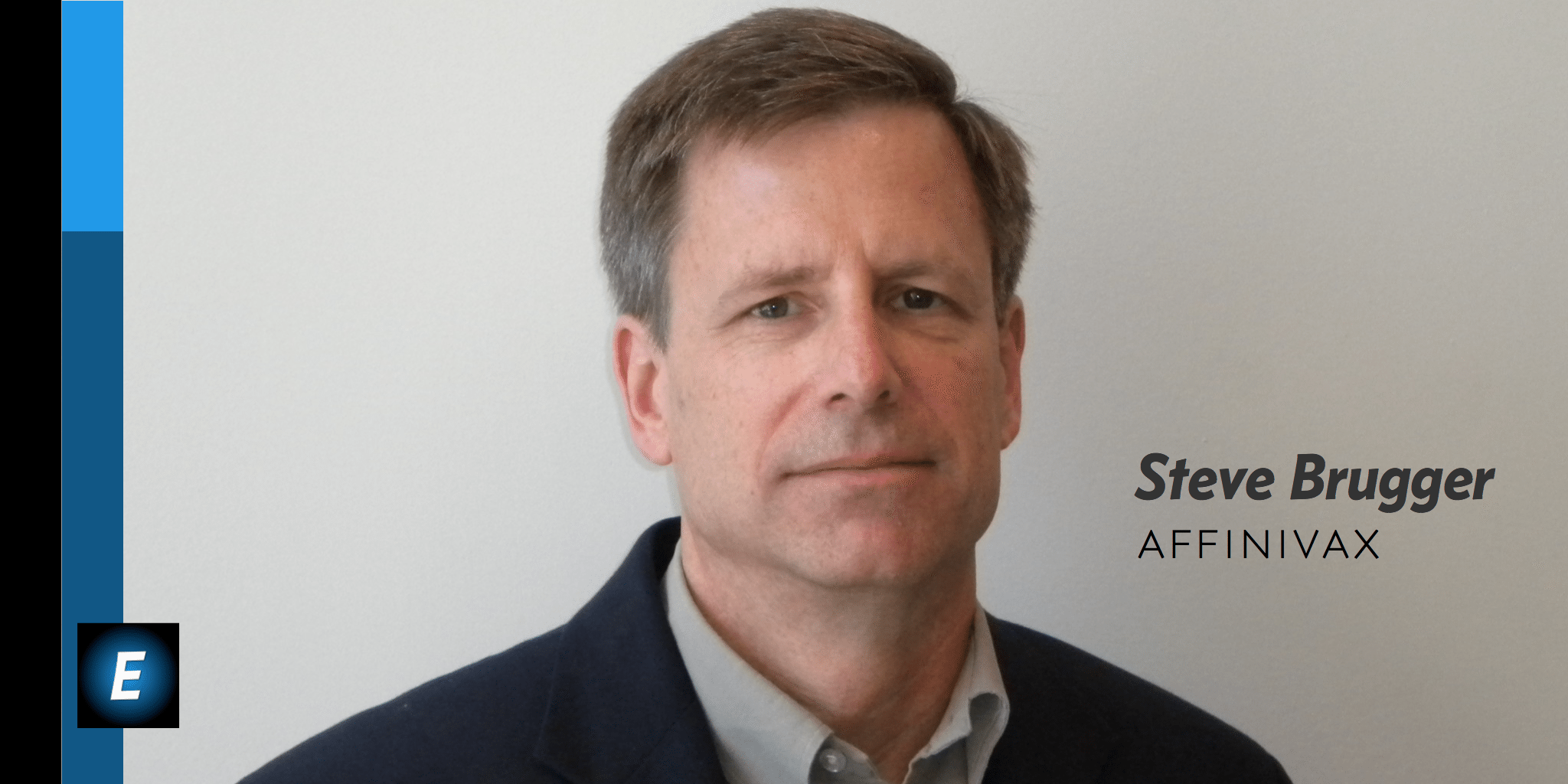 ---
Over the past three years Steve Brug­ger and the crew at Cam­bridge, MA-based Affini­vax have been work­ing steadi­ly on a next-gen plat­form for vac­cine de­vel­op­ment, lay­ing the ground­work — with key sup­port from the Bill & Melin­da Gates Foun­da­tion — for the first clin­i­cal tri­al of what they be­lieve can be a break­through in the vac­cines field.
This morn­ing, Brug­ger is un­veil­ing a col­lab­o­ra­tion with Astel­las, which had ear­li­er signed on to col­lab­o­rate on a very ear­ly-stage vac­cine pro­gram at the biotech. Now Astel­las has come in with $10 mil­lion to front their pact on the lead ef­fort, sign­ing off on an undis­closed set of mile­stones and roy­al­ties while agree­ing to shoul­der the full cost of the clin­i­cal pro­gram that lies ahead.
The deal cen­ters on a suc­ces­sor to Pfiz­er's megablock­buster pneu­mo­coc­cus vac­cine Pre­vnar 13, which brought in about $6 bil­lion last year.
The biotech was or­ga­nized back in 2014 with tech de­vel­oped at Boston Chil­dren's and a mis­sion to break clear of the con­ju­ga­tion chem­istry that lies at the heart of Pre­vnar 13.
"We do not use con­ju­ga­tion chem­istry," Brug­ger tells me in no un­cer­tain terms. The tra­di­tion­al con­ju­ga­tion path­way of link­ing poly­sac­cha­rides to pro­teins in vac­cine de­vel­op­ment is lim­it­ing, he says. Affini­vax's plat­form tech — the Mul­ti­ple Anti­gen Pre­sen­ta­tion Sys­tem, or MAPS — al­lows for bind­ing mul­ti­ple poly­sac­cha­rides to pro­teins. It cov­ers the use of bi­otin and rhiza­vidin tags to lock mul­ti­ple poly­sac­cha­rides and pro­teins to­geth­er so their vac­cine can cov­er a full spec­trum of 90 strains of pneu­mo­coc­cus in­stead of the 13 out­lined for Pre­vnar 13. And in­stead of us­ing the pro­teins sim­ply as a car­ri­er, Affini­vax's pro­teins are de­signed to elic­it B and T cell re­spons­es, amp­ing up the ef­fi­ca­cy.
Back in the fall of 2015, Astel­las joined Affini­vax and ClearPath De­vel­op­ment to use the biotech's tech­nol­o­gy to de­vel­op new vac­cines to treat noso­co­mi­al in­fec­tions. And what­ev­er the Japan­ese com­pa­ny learned along the way ap­par­ent­ly opened the door to the more ad­vanced ef­fort re­lat­ed to the Pre­vnar 13 suc­ces­sor.
"It's a nat­ur­al fit," says Brug­ger. "They are try­ing to es­tab­lish a big­ger foot­print in the glob­al vac­cine space." And that leaves Astel­las open to break­ing free from the tech­nol­o­gy that has dic­tat­ed de­vel­op­ment at the dom­i­nant vac­cine play­ers.
"We're not dis­clos­ing the time­lines," the CEO tells me. "What I can say is that we de­clared the fi­nal de­vel­op­ment can­di­date and we're march­ing to an IND sub­mis­sion." And that in­cludes com­plet­ing pre­clin­i­cal stud­ies and fi­nal­iz­ing man­u­fac­tur­ing GMP plans.
Affini­vax got to this stage with­out ever rais­ing a ven­ture round. Gates has helped fi­nance their work, along with fund­ing for the noso­co­mi­al ef­fort. And now with the $10 mil­lion up­front and new lead Astel­las pro­gram they have a fund­ing source for the clin­i­cal de­vel­op­ment work and a clear path to ramp­ing up new ef­forts.