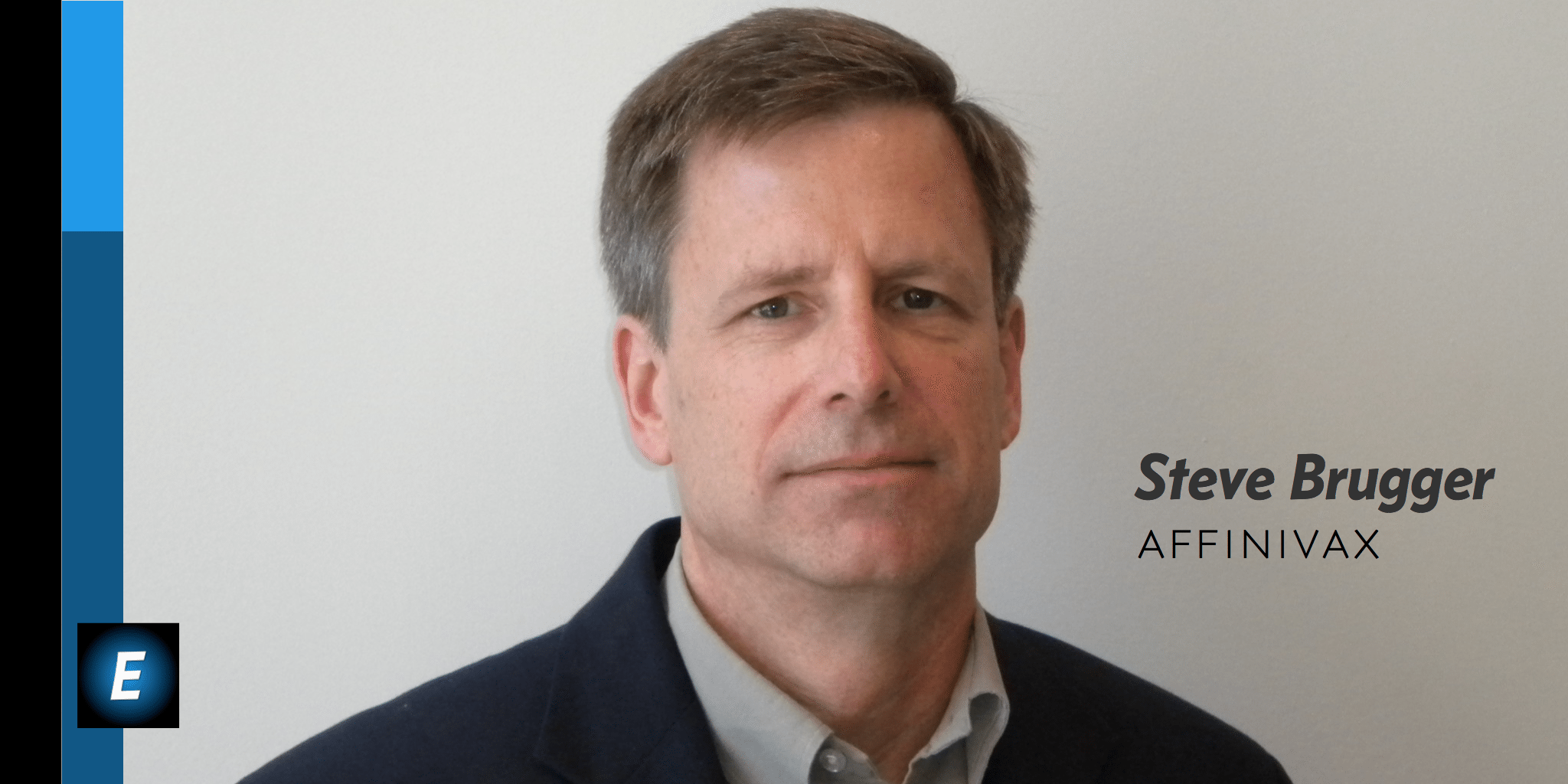 ---
Over the past three years Steve Brugger and the crew at Cambridge, MA-based Affinivax have been working steadily on a next-gen platform for vaccine development, laying the groundwork — with key support from the Bill & Melinda Gates Foundation — for the first clinical trial of what they believe can be a breakthrough in the vaccines field.
This morning, Brugger is unveiling a collaboration with Astellas, which had earlier signed on to collaborate on a very early-stage vaccine program at the biotech. Now Astellas has come in with $10 million to front their pact on the lead effort, signing off on an undisclosed set of milestones and royalties while agreeing to shoulder the full cost of the clinical program that lies ahead.
The deal centers on a successor to Pfizer's megablockbuster pneumococcus vaccine Prevnar 13, which brought in about $6 billion last year.
The biotech was organized back in 2014 with tech developed at Boston Children's and a mission to break clear of the conjugation chemistry that lies at the heart of Prevnar 13.
"We do not use conjugation chemistry," Brugger tells me in no uncertain terms. The traditional conjugation pathway of linking polysaccharides to proteins in vaccine development is limiting, he says. Affinivax's platform tech — the Multiple Antigen Presentation System, or MAPS — allows for binding multiple polysaccharides to proteins. It covers the use of biotin and rhizavidin tags to lock multiple polysaccharides and proteins together so their vaccine can cover a full spectrum of 90 strains of pneumococcus instead of the 13 outlined for Prevnar 13. And instead of using the proteins simply as a carrier, Affinivax's proteins are designed to elicit B and T cell responses, amping up the efficacy.
Back in the fall of 2015, Astellas joined Affinivax and ClearPath Development to use the biotech's technology to develop new vaccines to treat nosocomial infections. And whatever the Japanese company learned along the way apparently opened the door to the more advanced effort related to the Prevnar 13 successor.
"It's a natural fit," says Brugger. "They are trying to establish a bigger footprint in the global vaccine space." And that leaves Astellas open to breaking free from the technology that has dictated development at the dominant vaccine players.
"We're not disclosing the timelines," the CEO tells me. "What I can say is that we declared the final development candidate and we're marching to an IND submission." And that includes completing preclinical studies and finalizing manufacturing GMP plans.
Affinivax got to this stage without ever raising a venture round. Gates has helped finance their work, along with funding for the nosocomial effort. And now with the $10 million upfront and new lead Astellas program they have a funding source for the clinical development work and a clear path to ramping up new efforts.
---
The best place to read
Endpoints News

? In your inbox.

Comprehensive daily news report for those who discover, develop, and market drugs. Join 44,700+ biopharma pros who read Endpoints News by email every day.

Free Subscription
---
---
---